Wait, isn't Will Neff already in 100 Thieves?
Contrary to his frequent appearances in the lifestyle and esports org's videos, streamer Will Neff wasn't an official member of 100 Thieves… until now.
To announce his highly-awaited 100T signing, the content creator starred in a video that featured a handful of '80s pop culture references.
Will Neff turns into a kung fu master to defeat HasanAbi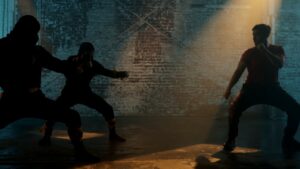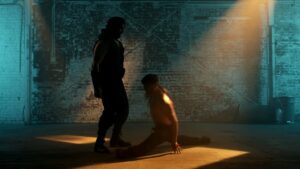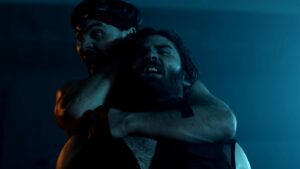 The announcement video starts off with an emotional monologue from Will, as he talks on stream and to his best friend, Hasan "HasanAbi" Piker, about his lack of inspiration.
After signing off and contemplating about his estranged time on 100T, he finds himself on the streets of Los Angeles, desperate for a sign. Suddenly, armed ninjas and their masked leader appear.
Will fights the mysterious group in a dim warehouse space, dodging kicks, throwing punches, and even guarding against a sword slash with his palm.
On top of the dubbed sound effects and flashy kung fu choreography, the streamer goes full Rambo by using his shirt as a makeshift headband that conveniently showcases the 100 Thieves logo.
The masked leader eventually reveals himself to be HasanAbi, and breaks the news to Will that he's "not ready" to join 100 Thieves.
Fueled by determination, Will Neff delivers a flurry of punches to his ally-turned-enemy, and even performs Johnny Cage's signature Nut Cracker move from Mortal Kombat.
Will ends the announcement video with another '80s reference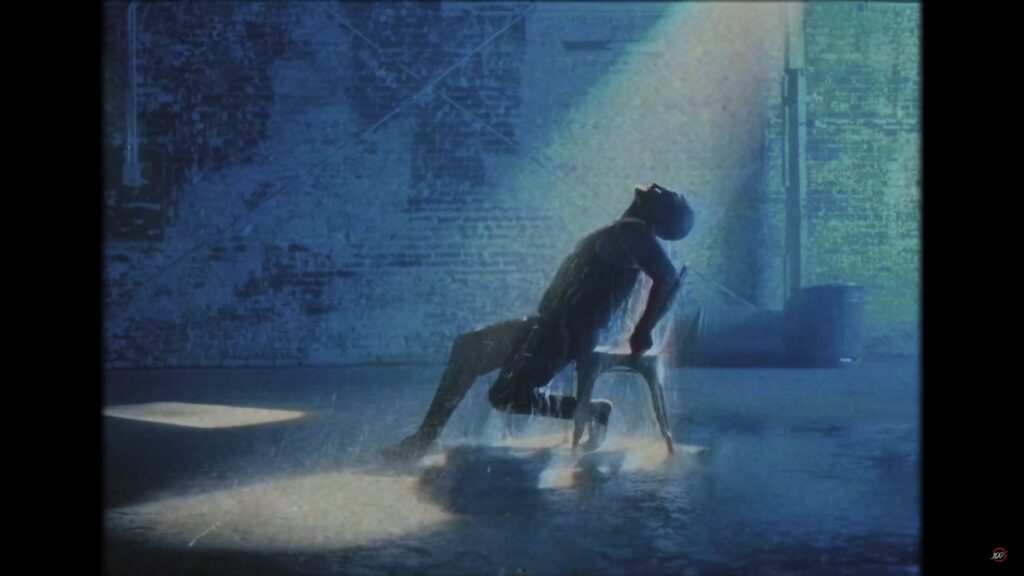 As Will puts HasanAbi in a fatal headlock, the video goes full meta and brings viewers to a 100 Thieves meeting room, where the streamer is seen explaining the video.
Displeased with the violence from the kung fu sequence, 100T CEO Matthew "Nadeshot" Haag reluctantly agrees to Will recreating the water scene from the '80s film "Flashdance" for his pseudo-announcement video.
---
---
The streamer talks about joining 100 Thieves and never giving up
All jokes and '80s references aside, Will Neff said that joining 100T was "surreal" and thanked his community for pushing him to create content through the hardships.
"Let me be the example that, as long as you keep your head down and work hard, you can do what you want to do," said Will. "I have each and every one of the people right here to thank for that. You've changed my life."
Check out the full announcement down below:
Follow ONE Esports on Facebook for more Culture news and highlights.
READ MORE: EsfandTV transforms into Dr DisRespect during Halloween stream