It's one thing to win a game in Call of Duty Warzone Pacific. It's another thing altogether to win a game by personally wiping out most of the players in the lobby.
FaZe's Kris "Swagg" Lamberson, Ean "Booya" Chase, Complexity's Biffle, and Evan "SuperEvan" Moore just dropped a monster 134-kill game on Warzone Pacific's Caldera map, where every player on the squad got above 30 kills.
A new Call of Duty Warzone world record has been set for Caldera Quads
This is the new Warzone world record for the Quads playlist in Caldera, with SuperEvan topping the team's scoreboard at 35 kills and 11,954 damage dealt.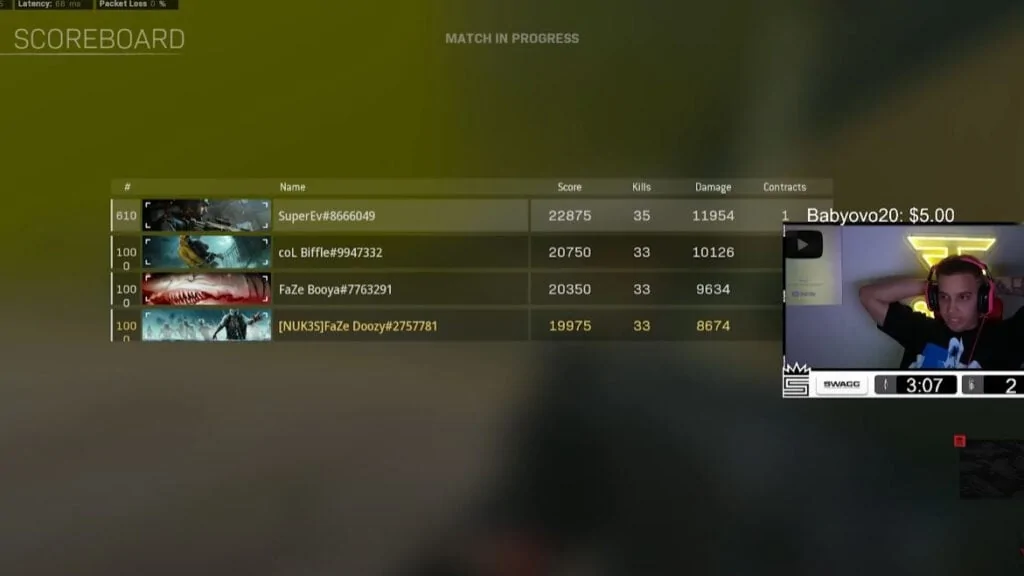 ---
---
However, the record for the highest number of kills in Call of Duty Warzone is still held by Aydan "Aydan" Conrad, Ben "Almond" Rosendahl, Edy "Newbz" Juan, and ScummN.
They dropped a whopping 162 kills in Verdansk on March 5, 2021, more than the number of players in the lobby, which means they killed some of them twice.
Nevertheless, the new Warzone world record for the Quads playlist is still an incredible feat and one that other top players will no doubt be raring to overtake.
The average lobby K/D was just 0.84, and Swagg and his squad effortlessly outclassed every player they encountered. Before the loadout drops had landed, Swagg had already scored 18 kills.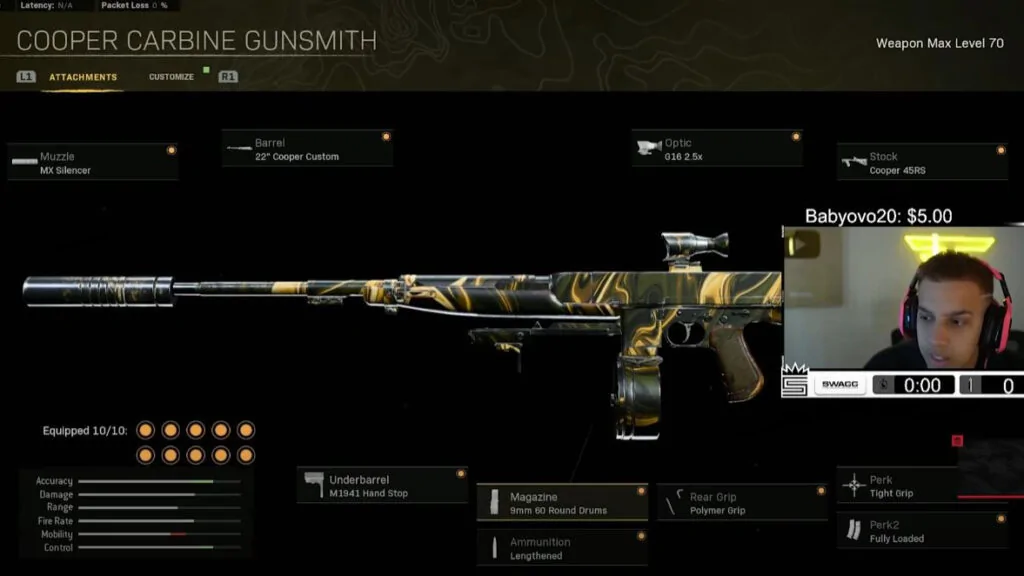 To set this new Warzone world record in Caldera, Swagg used the Cooper Carbine assault rifle with the following class setup, loadout and perks:
Swagg's Cooper Carbine assault rifle loadout
| | |
| --- | --- |
| SLOT | ATTACHMENT |
| Muzzle | MX Silencer |
| Barrel | 22″ Cooper Custom |
| Optic | G16 2.5x |
| Stock | Cooper 45RS |
| Underbarrel | M1941 Hand Stop |
| Magazine | 9mm 60 Round Drums |
| Ammunition | Lengthened |
| Rear Grip | Polymer Grip |
| Weapon Perk 1 | Tight Grip |
| Weapon Perk 2 | Fully Loaded |
He paired that with the MP-40 submachine gun for close-range engagements, complete with the Cold-Blooded, Overkill, and Combat Scout perks.
READ ALSO: TrueGameData's best snipers for Warzone Pacific's Caldera: Loadout, setup