The first mid-season update for Warzone 2.0 and Modern Warfare 2 is just around the corner. Season 1 Reloaded brings an all-new assault rifle, a new multiplayer map, more treacherous areas to explore in DMZ, and more.
Players who own Modern Warfare 2 will also get access to the first Special Ops Raid, Atomgrad, and the chance to earn additional rewards and cosmetics.
Here's everything you need to know about Season 1 Reloaded.
---
---
Everything new in Warzone 2.0 and Modern Warfare 2 Season 1 Reloaded
Season 1 Reloaded release date and Double XP event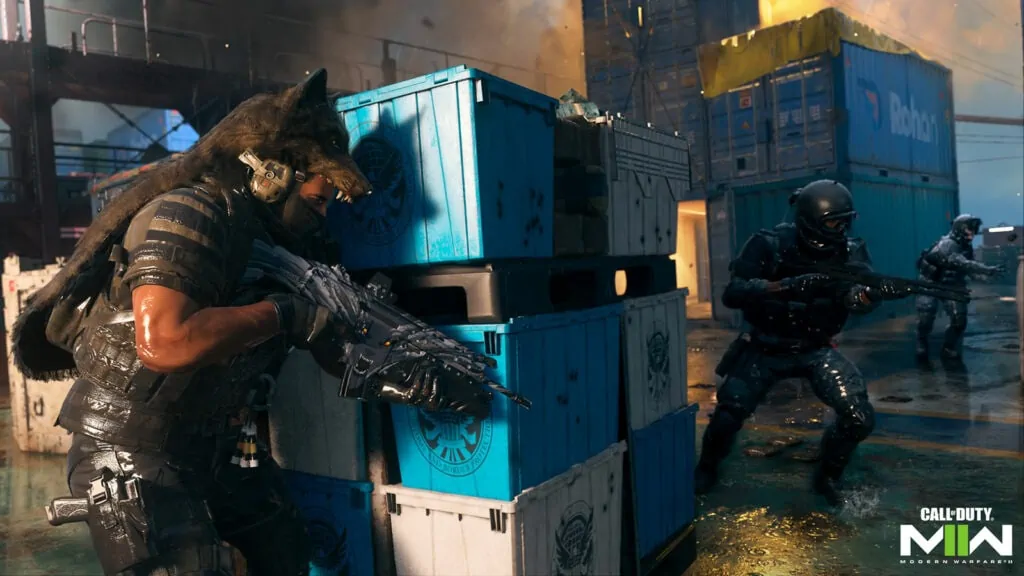 Season 1 Reloaded goes live on December 14 at 10:00 a.m. PT | 6:00 p.m. GMT | 2:00 a.m., December 15.
To celebrate the update, Double XP and Double Weapon XP will be active across all platforms during the extended launch weekend, running from December 15 to December 19. PlayStation players will enjoy Double XP slightly earlier, starting on December 14.
---
Special Ops Raid: Atomgrad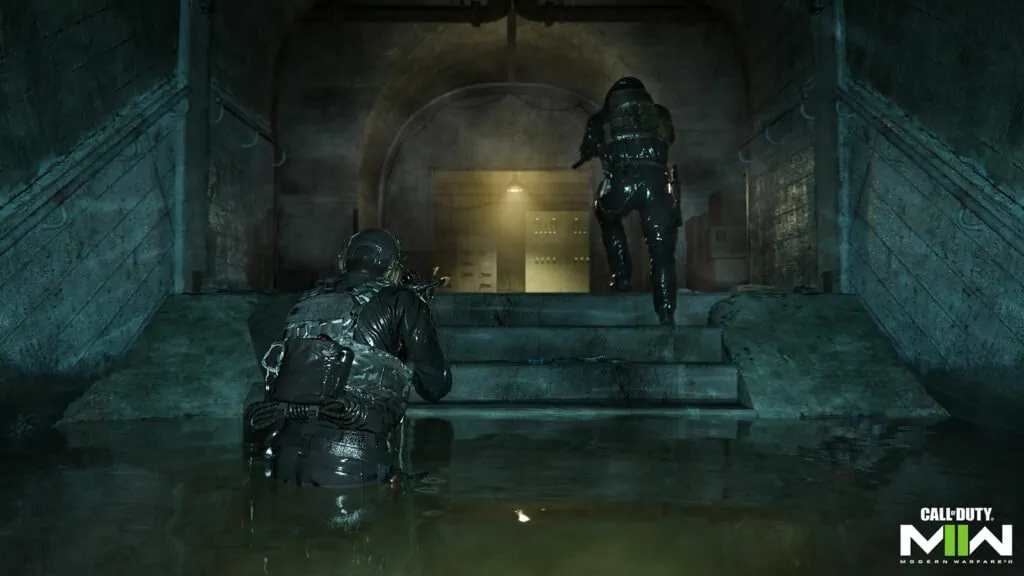 Raids are new Special Ops missions that will pit three-player teams against enemy AI.
The first-ever raid, Atomgrad, tasks players with helping Price, Farah, and Gaz uncover the secrets held within a highly fortified enemy facility. It picks up from where the Modern Warfare 2 campaign left off, sending your squad deep within an underground bunker.
The trailer hints at more tactical gameplay, with plenty of swimming involved. Those who complete the Raid will unlock new Operator Gaz, in addition to access to a higher difficulty playlist.
The Raid itself is also stocked with intel that awards additional cosmetics, on top of "intriguing data" about the Modern Warfare 2 universe.
---
Shipment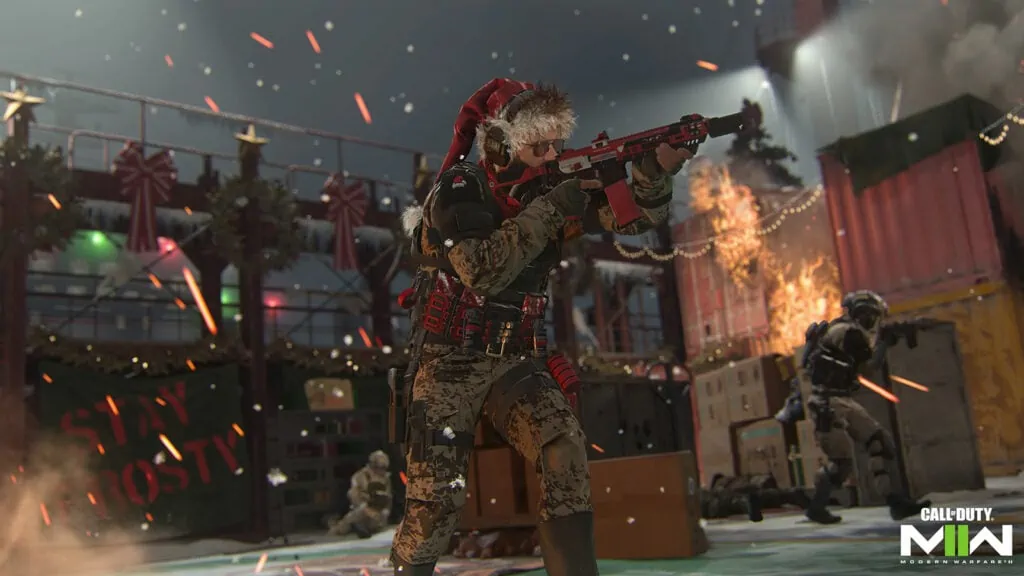 Fan-favorite map Shipment has been reimagined in Season 1 Reloaded. Set on a cargo ship taking on water in a storm-ridden part of the Atlantic Ocean, the compact map promises new levels of frenetic, high-octane action.
In keeping with the holiday spirit, Shipment will also receive a temporary festive visual overhaul from December 21 to January 4, featuring Christmas decorations to get you in the mood for mayhem.
Shipment will be featured in playlists throughout the rest of Season 1. If you've been waiting to grind your camos, now's the time.
---
Explore Building 21 in DMZ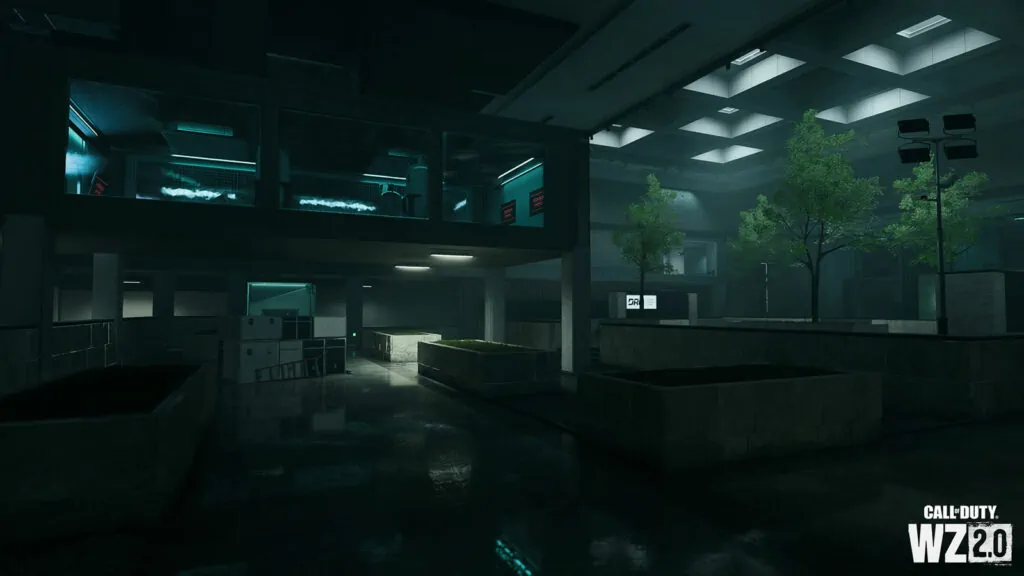 New DMZ keys are up for grabs in Al Mazrah, leading to never-before-seen areas.
One of these is a classified area called Building 21, a clandestine biological laboratory. Described as "one of the deadliest areas of DMZ," you'll likely need to a key to access the loot and rewards within.
There is also high-tier contraband to be found throughout the building, especially in safes and special areas that require keycard access.
---
Score a goal in Warzone Cup, or be the last man standing in Mini Royale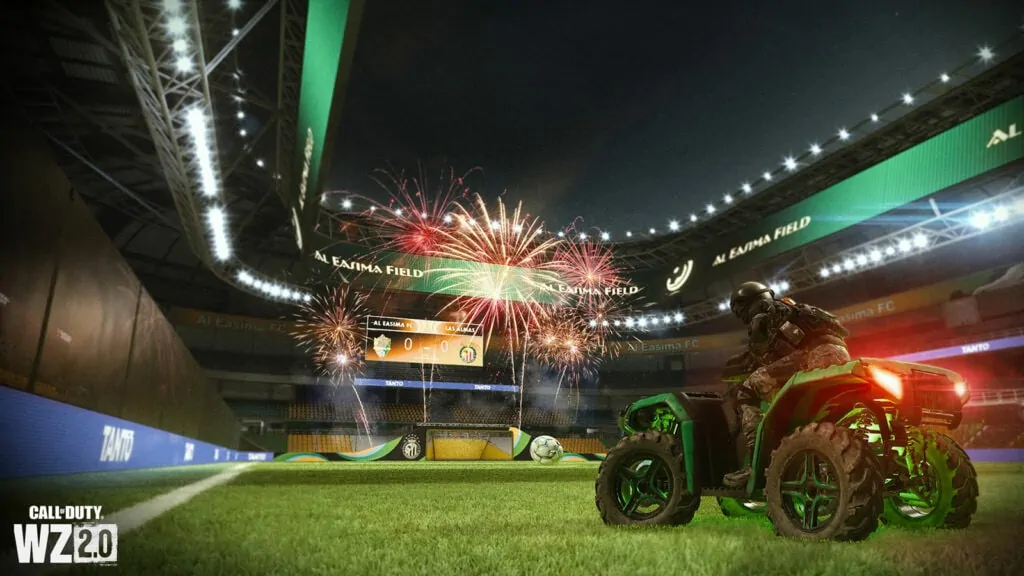 The soccer festivities are far from over. A new limited time playlist called Warzone Cup will pit two teams of three Operators against each other on the Al Easima Field, home of one of the league rivals to Al Mazrah's football club.
Special ATVs with a pulse ability let you push a massive football into the other team's goal. Stall opponents with Shock Sticks, or boost through enemy vehicles to ram them out of the way.
The first team to score five goals, or the team with the most goals at the end of the five-minute time limit, wins the match.
If you're thinking this sounds a lot like Rocket League, you're right.
There is also a second limited time playlist called Mini Royale, made for more traditional battle royale fans. It is a tactical, condensed variant of regular battle royale, but with fewer players and smaller safe zones in Al Mazrah.
Things will move a lot more quickly here, so you can expect earlier and closer-range engagements, and far shorter matches.
---
New Operators Gaz and Klaus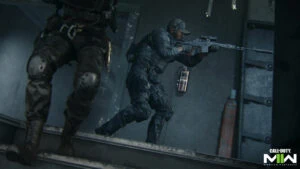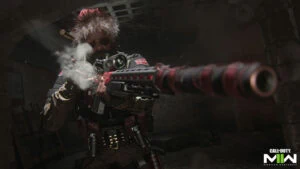 The mid-season update also adds two new Operators to the game. Gaz is a member of Task Force 141 and Captain Price's right-hand man, while Klaus is a Danish special forces operator here to bring some festive cheer.
Gaz can be unlocked by completing the Atomgrad Special Ops Raid. On the other hand, Klaus can only be obtained by purchasing the Klaus Operator bundle in-store.
---
New Chimera assault rifle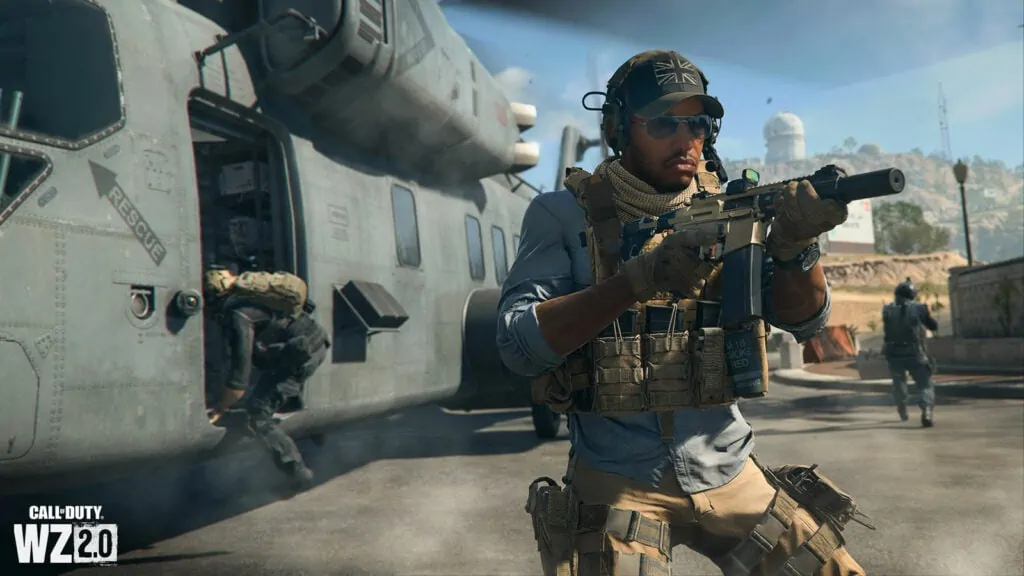 The new Chimera assault rifle was built for stealth engagements, featuring an integrated suppressor and subsonic .300 BLK rounds that hide kill skulls from the enemy team. It also lacks any visible tracers, keeping your position hidden.
It has a shorter range than most assault rifles, so it mainly excels in short- to close-range engagements.
The Chimera can be unlocked by completing an as yet unspecified weapon challenge, or purchasing the in-store bundle.
---
More powerful social features with Groups
It's also about to get a lot easier to find squadmates. The new Groups social feature will allow you to find or create communities of like-minded players, based on everything from your preferred game mode to your interests outside of game.
Groups can be labeled according to game mode preferences, whether they're for veterans or new players, or even broader topics such as entertainment, gaming, and sports.
Alternatively, you can define the tone of the group, such as whether you're a competitive player or just a casual one, and how often you play.
Other miscellaneous categories are available as well, including if the Group is affiliated with a streamer or is part of a Call of Duty League team.
Each group can have up to 5,000 members, allowing for the creation of large, vibrant communities. Once a Group is created, members can use its dedicated text channels to speak with one another, look up other players, and create parties in Modern Warfare 2 or Warzone 2.0.
---
Find out what the best sniper scope to use is, what to look forward to in Season 2, and the CDL 2023 Major I results.
READ MORE: How to get Gaz and Klaus Operators in Modern Warfare II and Warzone