It's no secret that the ISO Hemlock has been absolutely incredible since it was introduced in Season 2 of Modern Warfare 2. The weapon was banned from the Call of Duty League and ranked play, that should tell you just how good it was.
Despite some nerfs, the weapon is still incredible and certainly, a top option when it comes to MW2. With that said Call of Duty guru Hero has provided a look at what he considers to be the best ISO Hemlock build the game has to offer.
---
---
Hero shares his best ISO Hemlock Build for Modern Warfare 2 multiplayer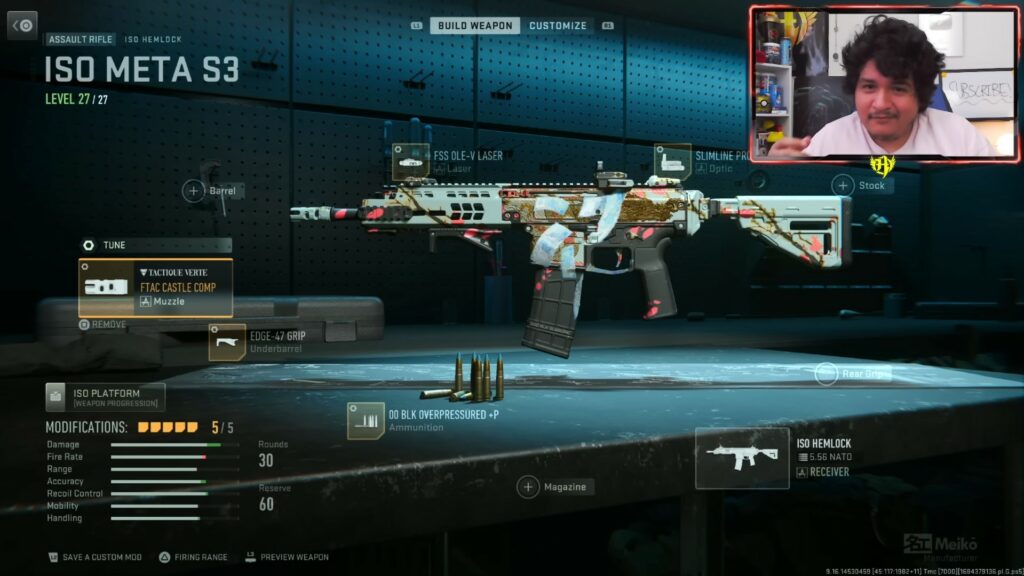 To make the best ISO Hemlock build, Hero opts for the FTAC Castle Comp muzzle. This one focuses heavily on increasing the recoil control of the weapon while giving up a little speed and stability in the process.
For the underbarrel, he selects the ever-popular Edge-47 Grip. While yet again hurting the aim-down-sight speed, this attachment brings aiming idle stability as well as greater recoil stabilization.
In terms of the ammo, the .300 BLK Overpressure +P makes the cut. This ammo provides an already powerful weapon with even more damage and increased flinch on your target.
The Slimline Pro is the optic of choice for this build thanks to the precision sight picture it provides for easier tracking.
And lastly, the FSS OLE-V Laser is brought in to help return some of that speed. This attachment increases the aim-down-sight and sprint-to-fire speed in addition to greater aiming stability.
| | | |
| --- | --- | --- |
| SLOT | ATTACHMENT | TUNING (VERTICAL, HORIZONTAL) |
| Muzzle | FTAC Castle Comp | +0.49, +0.30 |
| Underbarrel | Edge-47 Grip | +0.67, +0.28 |
| Laser | FSS OLE-V Laser | -0.32, -11.52 |
| Optic | Slimline Pro | -1.55, -2.25 |
| Ammo | .300 BLK Overpressured +P | +0.52, +6.39 |
---
---
READ MORE: How many Call of Duty games are there? Here's the best answer to date