With a new Modern Warfare 2 season, it's time to review the best perks you'll want to use to dominate the lobby.
In a recent video, Call of Duty expert WhosImmortal goes over what he considers to be the best perks in Season 3.
---
---
The best perks in Season 3 of Modern Warfare 2 can make a huge difference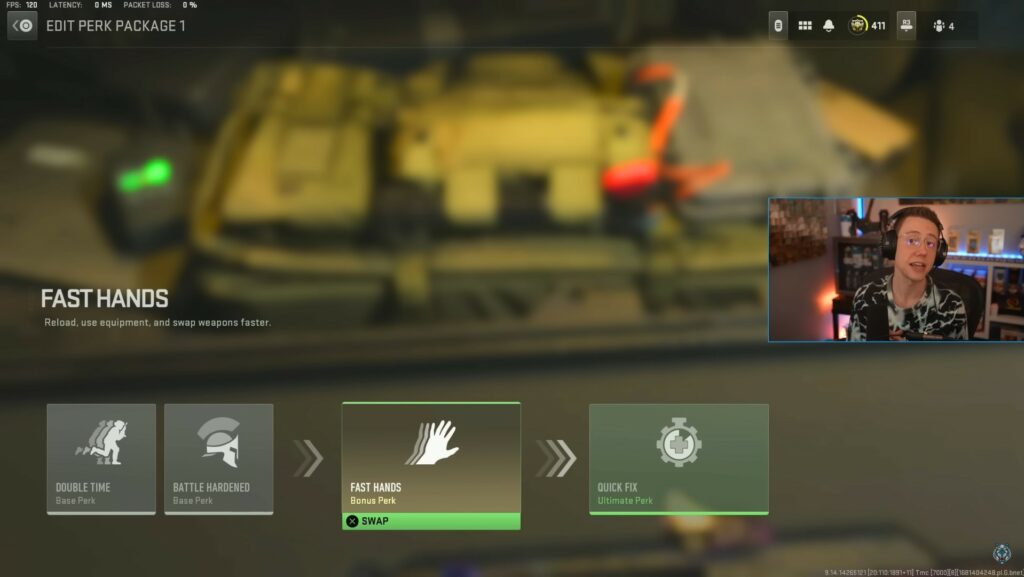 Before jumping into the perks, he explains the rest of his basic class setup for the new season.
He elects to grab the combat knife for his secondary, allowing him to quickly get back to a choke point after his respawn. He goes on to say that you can just pick up someone else's secondary once you've utilized your knife to get back into the action.
In terms of his utility, he opts for the flash grenade in the tactical and a drill charge for his lethal.
For the base perks, WhosImmortal selects Double Time and Battle Hardened. These are to help with flashes, stuns, and longer tactical sprint duration.
In the bonus perk spot, he chooses Fast Hands. This allows you to weapon swap faster in addition to reloading your gun at a quicker rate, allowing you to be ready for the next engagement.
Finally, for the ultimate perk, Quick Fix is the choice. This is perfect for being an aggressive player, allowing you to get a kill and immediately start that regeneration and have you back in action.
Best perk package in Season 3 of Modern Warfare 2:
| | |
| --- | --- |
| PERK LEVEL | PERK |
| Base Perk | Double Time |
| Base Perk | Battle Hardened |
| Bonus Perk | Fast Hands |
| Ultimate Perk | Quick Fix |
If you're looking for some of the best loadouts for Modern Warfare 2 Season 3 as well, check out this post for the ones he recommends.
---
---
READ MORE: Call of Duty League Championship 2023: dates, location, and tickets