The Arena of Valor International Championship (AIC 2021) Grand Final saw an intense clash between Thai favorites Buriram United Esports (BRU) and Vietnamese underdogs V Gaming.
The two teams went head-to-head in an epic best-of-seven series, with a whopping US$400,000 prize on the line.
Here's what went down during the nail-biting AIC 2021 Grand Final.
Buriram United Esports emerge victorious against V Gaming at the AIC 2021 Grand Final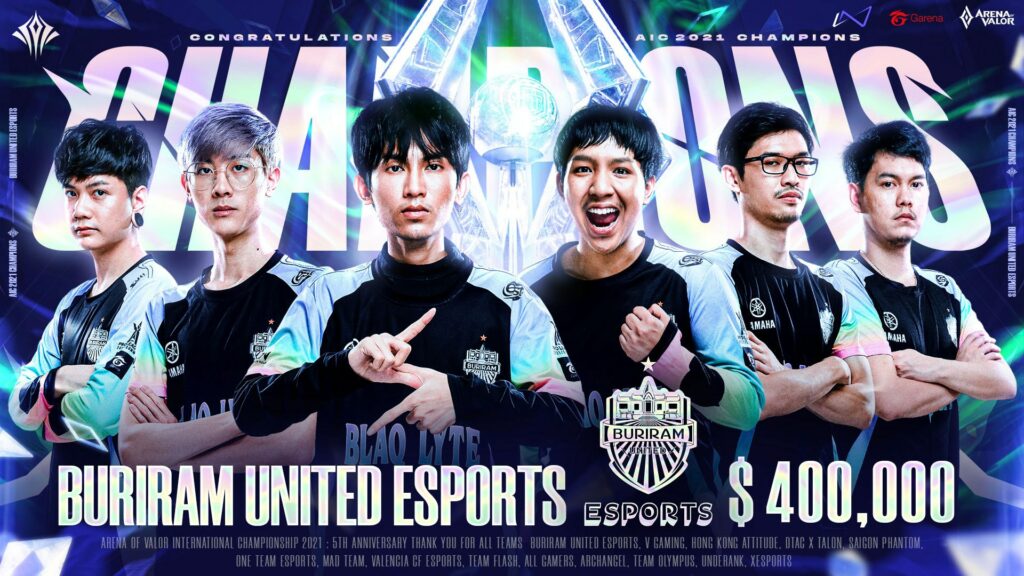 Arena of Valor fans witnessed an impressive start from both teams. They showed dominance and control in Game 1, but Buriram United Esports' strong defenses led them to victory.
V Gaming rose to the occasion and seized the next three games to take the series lead 3-1. They were only one win away from becoming the AIC 2021 champions and follow the footsteps of fellow Vietnamese team and AIC 2019 champions, Team Flash.
However, the Thai squad refused to go down. Buriram United Esports deployed a solid counterattack in Game 5, defeating V Gaming in a 5v5 fight before the 25-minute mark.
The next two matches became a crucial game of tug-of-war between the AIC hopefuls. Buriram United Esports eventually proved themselves the better team, pulling off an insane 4-3 reverse sweep.
---
---
This was the Thai team's second reverse sweep in the Knockout Stage after they eliminated Hong Kong Attitude in the Lower Bracket Finals.
Another impressive thing to note is the team's unbelievable run in the lower bracket, beating tough opponents like Garena Challenger Series (GCS) champions, ONE Team Esports, and fellow Thai team and Arena of Valor World Cup (AWC 2021) champions, dtac Talon Esports.
Mid laner Anurak "NuNu" Saengjan was been hailed as the Finals MVP (FMVP). NuNu will bring home US$20,000 in addition to BRU's team earnings.
Fans can watch a replay of the AIC 2021 Grand Final here.
Get ready for a bigger AIC this 2022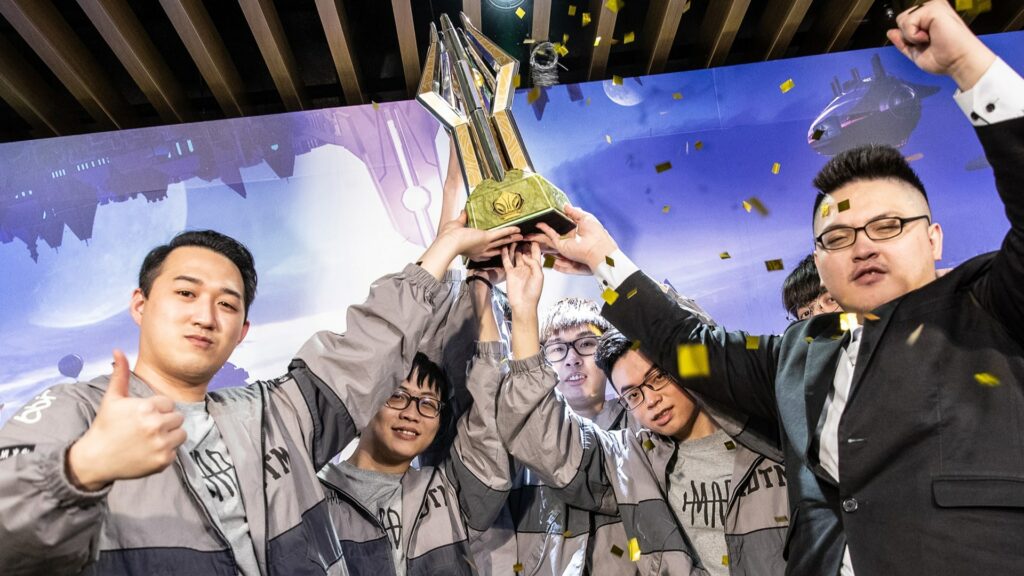 The next AIC tournament will be held in June 2022, with even more rosters from more regions joining the battle.
As a demonstration of the organizers' continued commitment to growing the esports scene, the prize pool will be doubled to US$2,000,000.
"We can't wait to embark together with all of you on this journey through the 2022 competitive season – it promises to be the greatest in all of Arena of Valor history," said Lead of the Global Esports Center for Tencent Games Global Bernd Gottsmann.
READ MORE: Top 10 biggest mobile esports prize pool