Vinland Saga is a highly regarded seinen series that has garnered a dedicated following among manga and anime fans.
Set in the Viking Age, the story unfolds in a land where kings reign over their subjects. Among these rulers, the one who looms largest in the series is Canute, a prominent ruler whose captivating past shares notable resemblances with that of Thorfinn, the main character.
As Thorfinn sets out on his journey, fraught with ceaseless battles that have devastated his homeland, he encounters the enigmatic Canute.
Canute was based on Cnut the Great, who was the King of England from 1016, King of Denmark from 1018, and King of Norway from 1028 until his death in 1035.
Let us dive into the character's development and primary motivations in the series.
Warning: Major spoilers for those who have yet to watch Season 1 or haven't read Chapter 21 of the manga.
---
---
Who is Canute in Vinland Saga?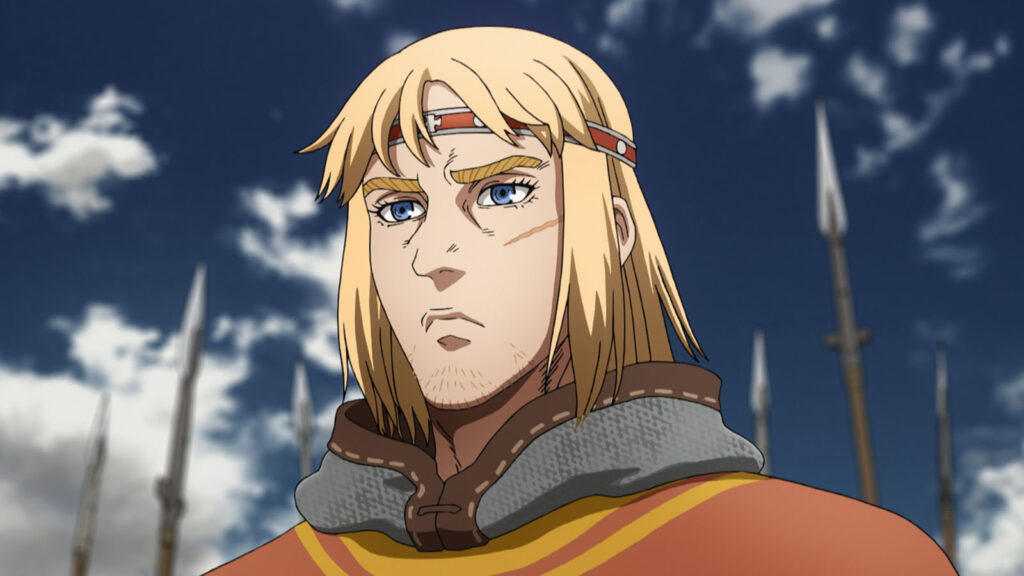 The mysterious prince made his first appearance in Chapter 21 of the manga and Episode 9 of the anime. Initially presented as an androgynous figure, Canute's long blonde hair and delicate features lent him a feminine appearance.
As the son of the Danish king Sweyn, Canute had been shielded from the harsh realities of life, and his sheltered upbringing had left him with a reputation for timidity and frailty.
The young prince's life took a dramatic turn when his father, King Sweyn, ordered him to a death march to prevent any potential challenge to the throne from his older brother, Harald.
The treacherous act forced Canute to grow up rapidly, and he began to exhibit an assertive and authoritative demeanor that commanded respect from those around him. Askeladd also orders Thorfinn to become Canute's personal bodyguard.
After the death of King Sweyn, he assumes the role of acting king over Denmark, Norway, England, and parts of Sweden. His paramount goal is to create a peaceful and prosperous society for his people, a mission he undertakes with great fervor after ascending to the throne. However, his methods to achieve this goal are often deemed extreme, despite his genuine desire to create a utopia for his people.
He is convinced that the sacrifice of royal figures and even innocent civilians are a necessary cost towards achieving his vision of an ideal Viking society on earth.
In Chapter 97 of the manga, Canute and Thorfinn are reunited as they negotiate peace terms. After a lengthy discussion, both characters realize they're pursuing a similar goal, albeit on a different path.
The show is available on streaming platforms Netflix and Amazon Prime Video. Fans can watch Seasons 1 and 2 on Netflix. All 24 episodes of Season 1 are accessible. Meanwhile, Season 2's episodes are released every Tuesday on the platform.
Follow ONE Esports on Facebook and Twitter for more Vinland Saga news and character spotlights.
READ MORE: TenZ believes this Oshi no Ko episode could be the best ever in anime history