Makoto Shinkai's latest movie, Suzume no Tojimari, has taken the Chinese box office by storm since its release on March 24, surpassing Your Name, another Shinkai title, to become the country's highest-grossing anime movie to date.
According to a report by Japanese news website The Mainichi, the film has raked in an impressive US$108 million in sales and has been watched by over 22 million cinema-goers in mainland China, breaking the previous attendance record of Your Name's 20.6 million viewers.
After a little over a month in theaters, Suzume no Tojimari's remarkable success has cemented its place as one of the most popular anime movies of all time in China.
---
---
Suzume no Tojimari sets records in China and Korea with millions of tickets sold
Suzume no Tojimari has not only taken China by storm, but it has also broken records in South Korea, selling 4.4 million tickets, according to a tweet from the official Suzume Twitter account. Its tremendous success has made it the highest-earning film to open in Korea in 2023.
Moreover, the film has earned its place as the ninth highest-earning anime movie of all time in Japan, beating out Gege Akutami's Jujutsu Kaisen 0.
Check out the full list of the 10 highest grossing anime films of all time worldwide.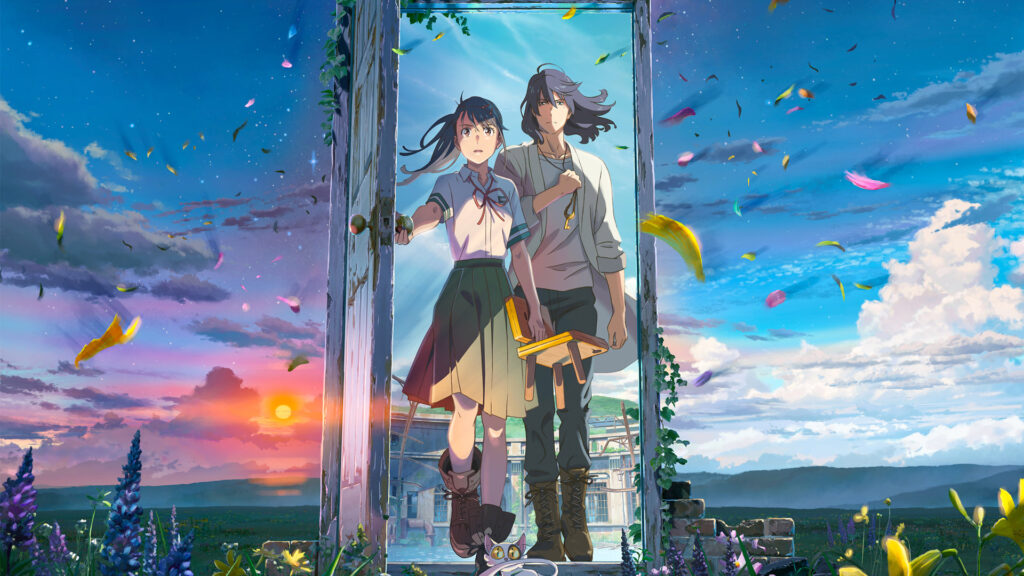 Directed by Makoto Shinkai, the same creative mind behind "Your Name", "Weathering with You", "The Garden of Words", and "5 Centimeters Per Second", Suzume no Tojimari follows the journey of Suzume and Souta, who stumble upon a door in the mountains that leads them on an adventure throughout Japan.
The Japanese word tojimari refers to the plot of the movie, which involves a mysterious white door. Tojimari means locking up or closing doors.
---
Follow ONE Esports on Facebook for more anime stories.
READ MORE: World's first-ever One Piece gym aims to turn you into a smokin' hot Straw Hat Pirate