Updated on October 11, 10:17 a.m. (GMT+8): Added release date for the USA.
One Piece fans are on cloud nine this year, especially with the release of the anime series' Netflix live-action adaptation, a new video game One Piece Odyssey, and its 15th movie, One Piece Film Red.
The movie will focus on Shanks, one of the Four Emperors and Luffy's childhood hero. Aside from the red-haired pirate, the film will also reveal a mysterious female character who wants Luffy to quit being a pirate.
Here's everything you need to know about the movie, including its release date, trailer, characters, and voice actors.
---
One Piece Film Red release date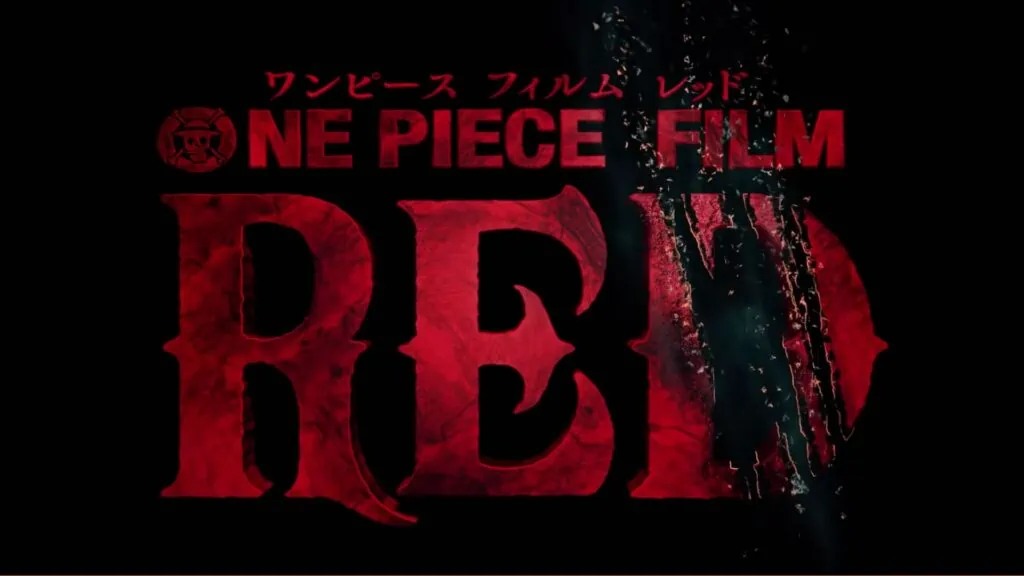 One Piece Film Red's Japan release date is set on August 6. The movie will also be shown in France, Taiwan, and the Philippines.
| | |
| --- | --- |
| COUNTRY | RELEASE DATE |
| Japan | August 6 |
| France | August 10 |
| Taiwan | August 19 |
| Philippines | September 17 |
| USA | November 4 |
---
---
One Piece Film Red characters and their voice actors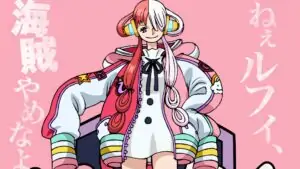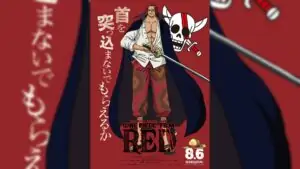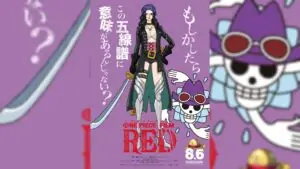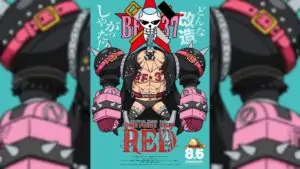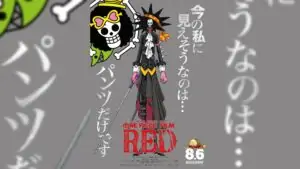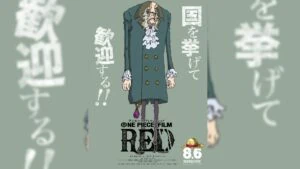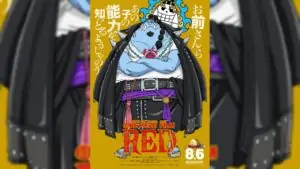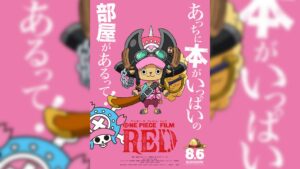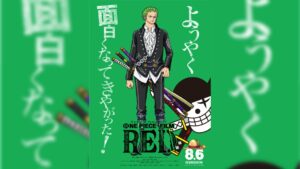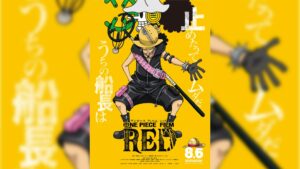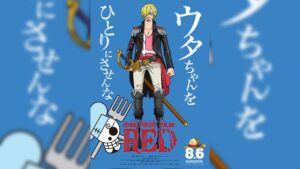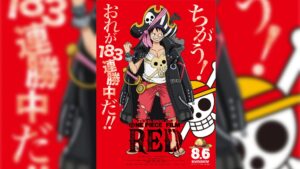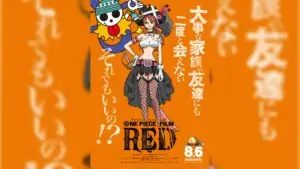 CHARACTER
DESCRIPTION
SEIYUU/VOICE ACTOR
Uta
Dubbed as "the world's greatest diva," Uta is the daughter of Shanks and one of the main characters of One Piece Film Red.
Kaori Nazuka
Red-Haired Shanks
One Piece Red will focus on Shanks, the founder of the Red-Haired Pirates and Luffy's childhood hero.
Shuichi Ikeda
Monkey D. Luffy
Luffy is the main protagonist of the One Piece franchise. He is the captain of the Straw Hat Pirates and aspires to become the Pirate King.

In one of the promotional movie posters, Luffy sports a new, more glamorous costume featuring a black leather jacket and an enormous hat.
Mayumi Tanaka
Roronoa Zoro
Zoro is just everywhere, even in the new One Piece Red movie.

Zoro is a key member of the Straw Hat Pirates and one of the swordsmen of the group. He gets a brand new, sleek, black ensemble for the Red movie.
Kazuya Nakai
Nami
Known for her fast hands and exceptional skills as a navigator, Nami is one of the main female protagonists of the series.

Ditching her usual jeans and bralette, Nami is now wearing a sexy top, a black skirt, and fishnet stockings in the Red movie.
Akemi Okamura
Usopp
Usopp brings comic relief in the series and is often the reason behind some of the funniest moments in One Piece.

He wears shiny black overalls and a funky hat on his movie poster.
Kappei Yamaguchi
Sanji
Sanji is the Straw Hat Pirates' very own salt bae, the official cook of the group. He wields a sword just like his fellow pirate, Zoro.

Sanji sports a fresh baby pink shirt on top of a black leather jacket in his own poster, yet the most noticeable thing in his attire are the small holes on his pants.
Hiroaki Hirata
Tony Tony Chopper
Chopper is the cute and petite doctor of the crew.

His movie getup shows his iconic pink hat on top of a much larger black hat, paired with maroon shorts and a sleeveless shirt.
Ikue Otani
Nico Robin
The archeologist of the Straw Hat Pirates, Robin gets a fresh look with a long leather coat, thigh-high steel boots, and a purple beanie.
Yuriko Yamaguchi
Franky
Is it possible for Franky's build to become bigger? In his Red movie getup, the Straw Hat's shipwright seems more buff with his big, black shoulders, enormous pink, spiky forearms, and a striking gas mask.
Kazuki Yao
Brook
From funky to sleek, the crew's musician, Brook, now sports an all-black attire with a matching classy, white cravat and a pair of pink gloves.
Cho
Gordon
Similar to Uta, Gordon is another character that will make his debut in the One Piece Red movie. He is somehow connected to Shanks and Uta.
Kenjiro Tsuda
Jinbe
Only Jinbe can pull off cute and badass at the same time with his One Piece Film Red getup. Jinbe is a whale shark fish-man and the helmsman of the crew.
Katsuhisa Hoki
---
One Piece Film Red trailer
The trailer starts with a close-up shot of some music sheets, followed by a rough illustration of the mysterious, unnamed female character in the film.
"Will her voice bring forth eternal happiness, or endless imprisonment?" the narrator teases.
Shanks appears at the end of the video with a seemingly worried look on his face.
Another trailer reveals the relationship between Shanks and Uta, and even gives fans a peek at the mysterious girl's childhood.
---
Follow ONE Esports on Facebook for more anime news.
READ MORE: Netflix's One Piece live-action: Cast, trailer, episodes, release date