The Kaguya manga will end on chapter 272, after enjoying a seven-year run in Weekly Young Jump under Shuiesha.
Kaguya-sama: Love is War (Kaguya-sama wa Kokurasetai: Tensai-tachi no Renai Zunousen) will likely finish its last 14 chapters, according to a report from Oricon News. The manga is expected to end by the end of 2022—though there's no confirmed date for it yet. The series is known for taking weekly breaks during its run, with mangaka Aka Akasaka also busy with Oshi no Ko.
With the manga's penchant for taking side characters and stories, then turn them into awesome, full-featured chapters, there are still a ton of storylines fans will hopefully be able to see come to an end.
---
---
What is the Kaguya manga about?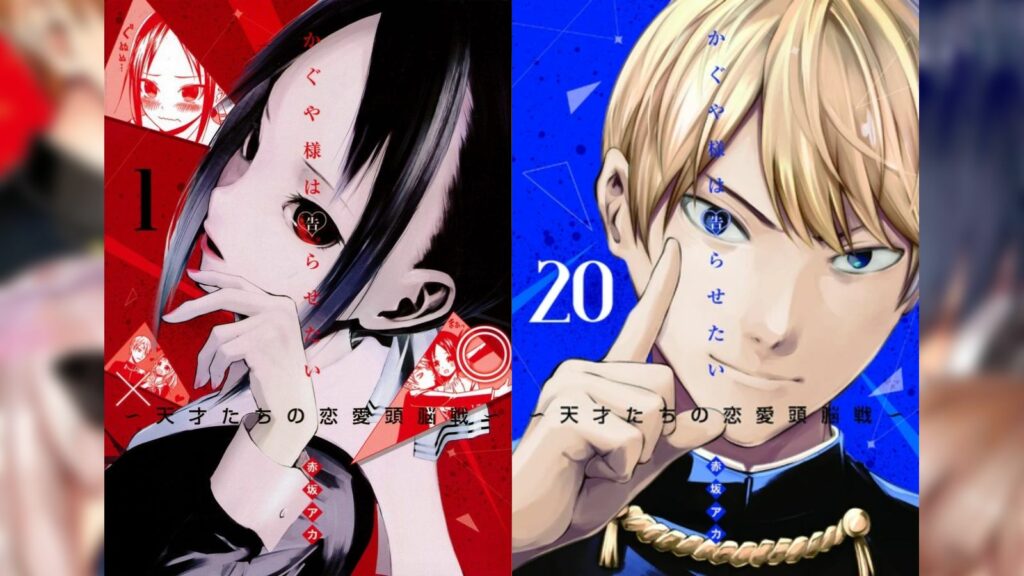 Kaguya-sama: Love is War follows the story of two genius high school students in the prestigious Shuchiin Academy: student council president Miyuki Shirogane and vice-president Kaguya Shinomiya.
Though the two crush on each other, they refuse to confess first, because that means they lose. Somehow. Therefore, through a series of hijinks and shenanigans, they try their best to keep their fondness for the other party under wraps, as well as strive to make the other confess.
If you prefer watching shows instead of reading, there's been three seasons of the Kaguya anime so far. It culminated in a finale so well-received that it's still the top-ranked anime on popular tracking website MyAnimeList at the time of writing.
With the recent season covering up till chapter 138, this should leave about three additional seasons of content for anime fans. While it's not guaranteed that the series will see a full adaptation, Kaguya-sama's popularity and A-1 Pictures' quality work should see more and more fans jump on for the ride.
READ MORE: Ya Boy Kongming! is this season's most underrated anime — especially if you're into music