In anime, hair color is far from a random choice.
It often reflects a character's personality, powers, or journey. And blue hair – the color of the sky, the sea, and everything serene – tends to be associated with depth, wisdom, and stability.
Anime characters with blue hair often have a soothing presence, but they also harbor a deep ocean of strength and mystery beneath their calm surface.
More so, they have a way of stealing the show (and our hearts!). They're memorable not only for their striking looks but also for their intricate backstories, unique abilities, and complex personalities.
Here are the most iconic blue-haired anime characters.
---
7 most unforgettable blue-haired anime characters
---
Fall in love with these anime characters with blue hair
Nagisa Shiota (Assassination Classroom)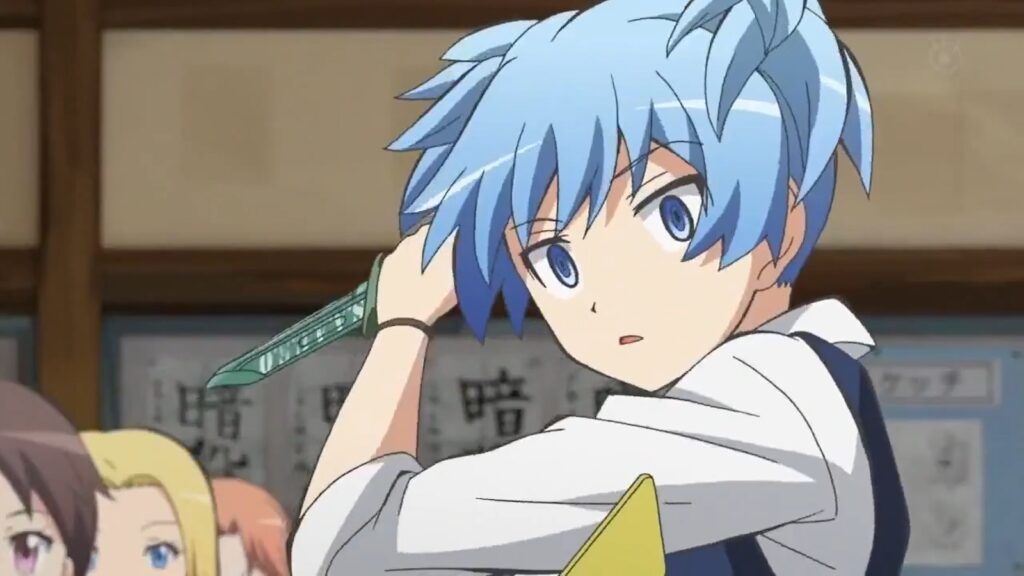 With his light blue hair and gentle demeanor, Nagisa Shiota from "Assassination Classroom" is a character that is hard to forget. Despite his calm exterior, Nagisa is a skilled assassin, trained to kill their alien teacher.
His strategic mind and observational skills make him an integral part of the class's assassination attempts.
However, it's his personal growth throughout the series – from a timid and hesitant student to a confident and capable young man – that resonates deeply with viewers.
Rem (Re:Zero)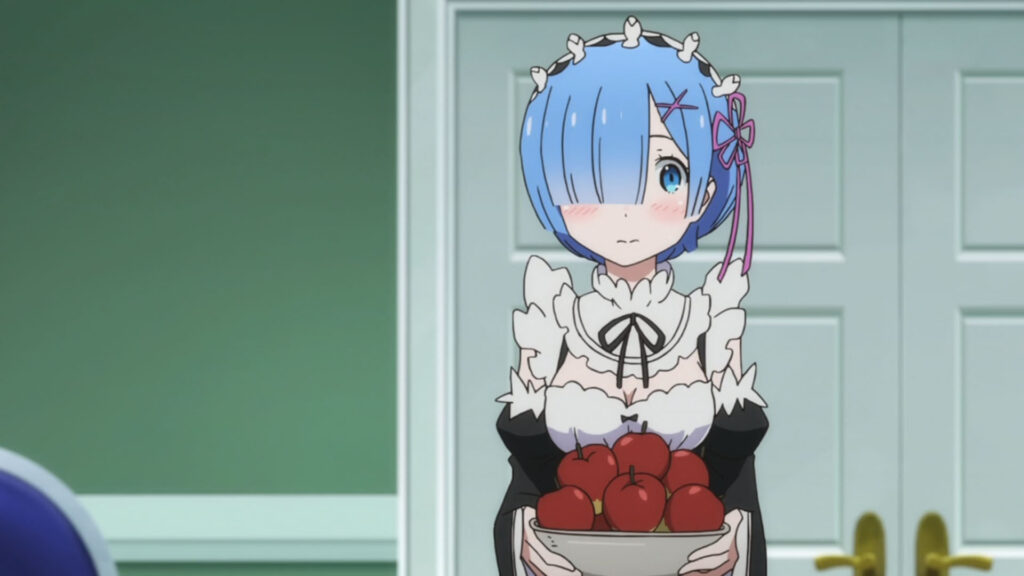 Rem is a fan favorite from the anime series Re: Zero.
She is a demon maid with sky-blue hair who serves the main protagonist, Subaru. Rem is known for her intense loyalty and dedication, willing to go to great lengths to protect those she cares about.
Her battle skills are equally impressive, wielding a morning star with deadly precision. What makes Rem truly memorable, however, is her emotional depth.
She experiences feelings of inferiority compared to her twin sister Ram, which adds a layer of vulnerability to her character. Fans love her for her strength, resilience, and heartwarming affection for Subaru.
Kaidou Shun (The Disastrous Life of Saiki K.)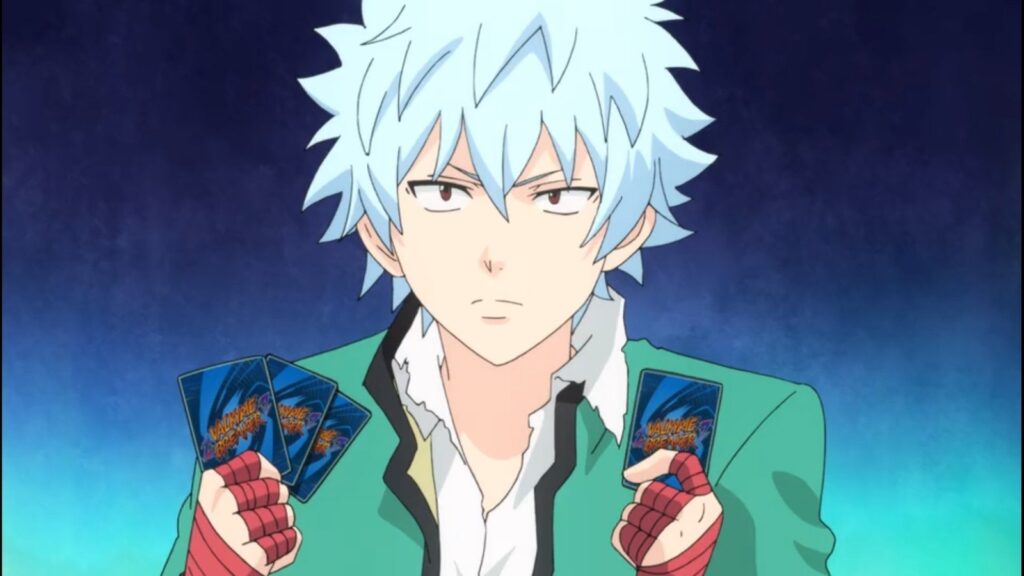 Kaidou Shun or "Jet-Black Wings" from The Disastrous Life of Saiki K. is an amusing character. A self-proclaimed superhero, Kaidou believes he possesses supernatural powers, although it's all in his imagination.
His quirky personality, combined with his intense (and hilarious) inner monologues, make him a standout character in the beloved show.
Jellal Fernandes (Fairy Tail)
Jellal Fernandes is a complex character from the anime Fairy Tail. He has striking blue hair and is known for his exceptional magical abilities. Jellal's intricate backstory, filled with manipulation, redemption, and a struggle for freedom, adds depth to his character.
He starts as an antagonist but eventually becomes one of the series' most heroic figures, making his journey one of the most compelling in the show.
Hinata Hyūga (Naruto)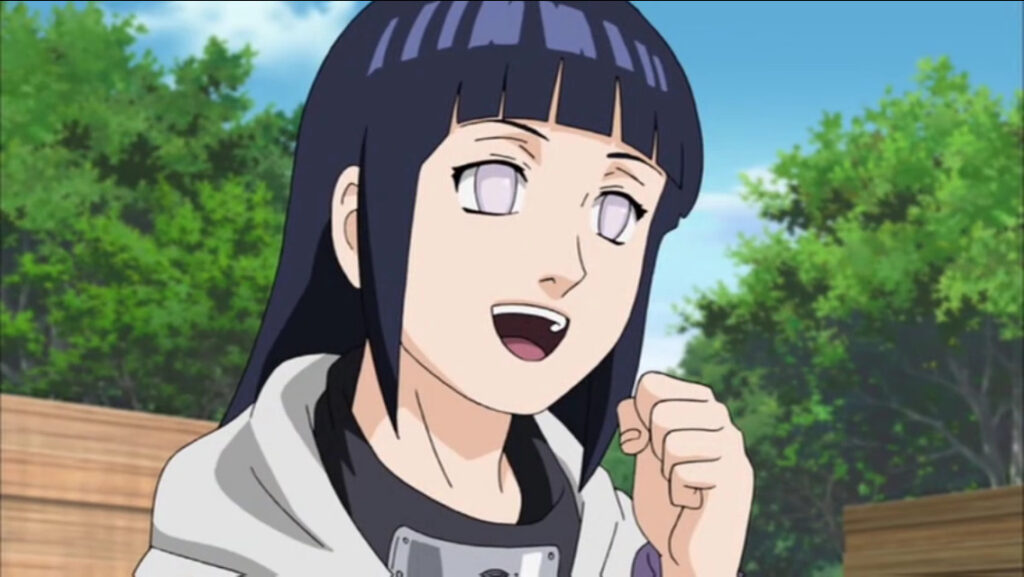 Hinata Hyūga from "Naruto" is a soft-spoken, kind-hearted character with dark blue hair. Despite her shy demeanor, she is a skilled ninja who possesses the Byakugan, a powerful visual jutsu.
Hinata's character development, from a timid girl to a brave warrior ready to protect her loved ones, has resonated with many fans, making her one of the most beloved characters in the series.
Ami Mizuno (Sailor Moon)
Ami Mizuno, also known as Sailor Mercury in "Sailor Moon", is a blue-haired character loved for her intelligence and kind heart.
Her ability to strategize combined with her water-based powers make her an integral part of the Sailor Scouts. Fans love Ami for her relatable struggles with social anxiety and her unwavering dedication to her friends.
Nejire Hado (My Hero Academia)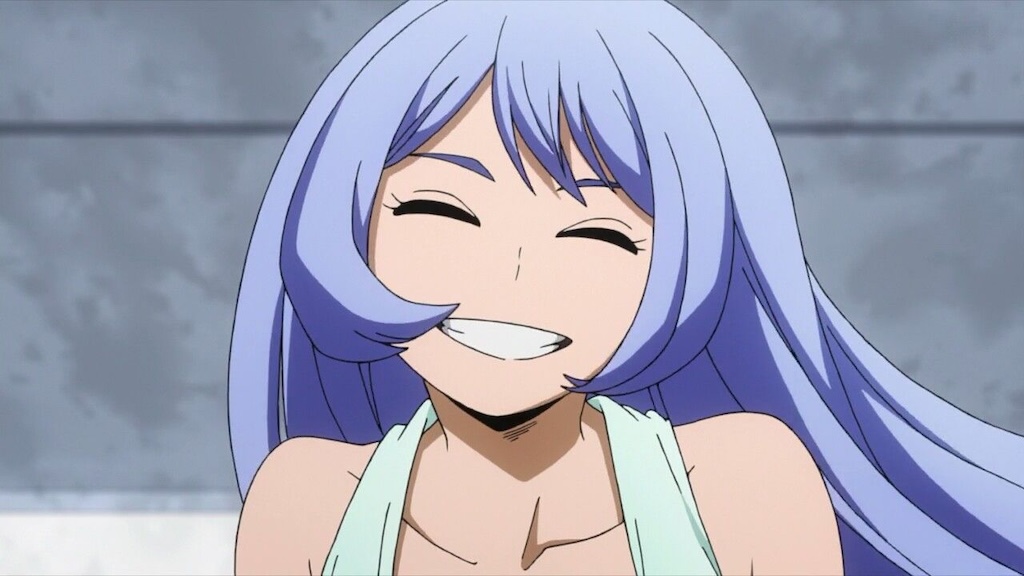 Nejire Hado is a periwinkle-haired character from My Hero Academia. Known for her bubbly personality and powerful Quirk that allows her to convert her vitality into energy waves, Nejire stands out as an optimistic and energetic presence among her peers.
Her unique character design, combined with her cheerful demeanor and strong sense of justice, has won over many fans of the series.
Just a heads up, some of the links on ONE Esports are affiliate links. This means if you click on them and make a purchase, we may earn a small commission at no additional cost to you. It's a way for us to keep the site running and provide you with valuable content. Thanks for your support!
READ MORE: Why now is the best time to start watching Hunter x Hunter