League of Legends: Wild Rift has just pushed a highly-requested update for devices with higher specifications.
The game's latest fix rolled out a toggle that enables players to switch from 30 FPS to 60 FPS and vice-versa, depending on how smoothly Wild Rift can run on their smartphones.
To run Wild Rift on 60 FPS, simply go to Settings, go to the Graphics tab, look for the 60 FPS option and choose "On."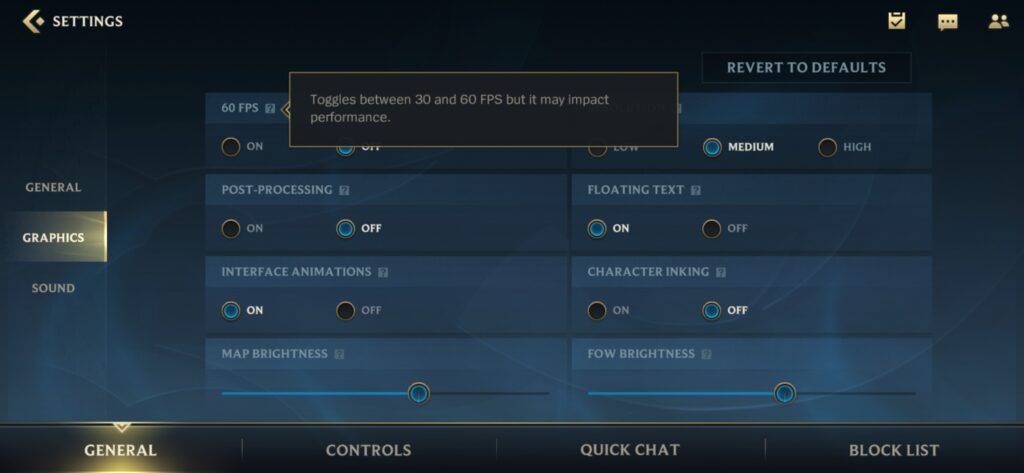 Note that turning the 60 FPS option on may cause older devices to overheat or have their batteries drained.
---
---
The developers also promised to fix Wild Rift's joystick controls later this December.
"It takes some time to develop and test things, and then we need to submit the client to both Google and Apple," explained Gameplay and Balance Producer Jonathan "Riot JCM1117" Chao.
This update might be included when the game launches its service expansion to Europe, Taiwan, Oceania, and Vietnam during the first week of December.
After its Open Beta launch, Wild Rift will be nerfing Xin Zhao come early November. The first champions nerfed during the Closed Alpha testing were Vayne, Jinx, and Master Yi while the latest one was Camille just days before the Regional Closed Beta started.
READ MORE: Riot teams up with Singapore's SBTG for limited-edition Wild Rift sneakers