Riot Games has commissioned legendary Singapore sneaker customizer, Mark Ong and his SBTG brand, to create limited-edition customized sneakers to celebrate the launch of their new MOBA mobile game, League of Legends: Wild Rift in Southeast Asia.
The design was spearheaded by the SBTG team, who interpreted the game through the lens of fashion and streetwear.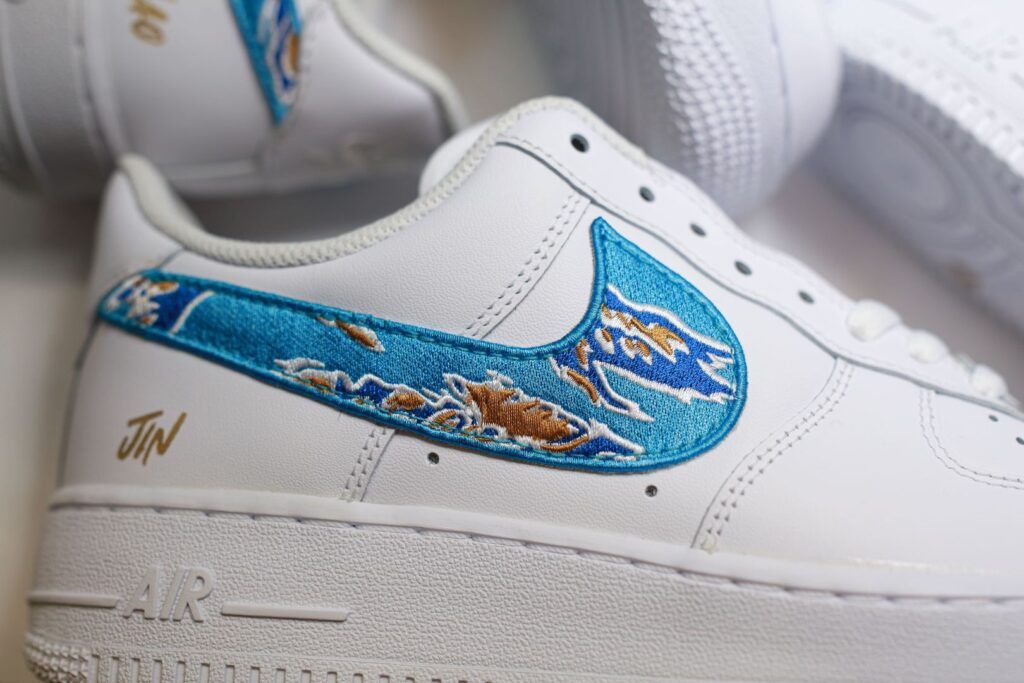 Using an all-white Nike Air Force 1 as the base shoe, each sneaker comes with a custom embroidered swoosh colored in Wild Rift's signature blue, gold and white theme.
---
---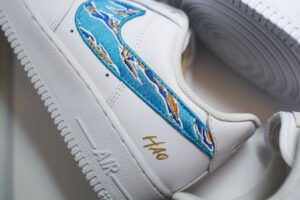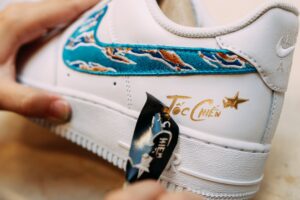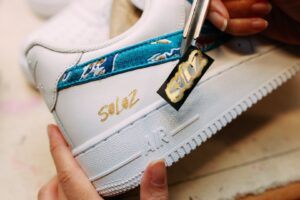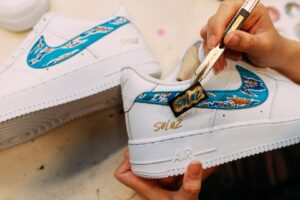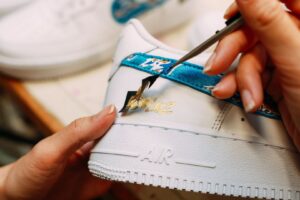 Tongue tags were replaced with a custom Wild Rift logo, customized names for select gaming partners across Southeast Asia were hand-stenciled to the sides of the shoes, and leather SBTG Deubré tags were placed through the laces.
"This collaboration celebrates the discipline of practice which is integral in both the worlds of sneaker customization and gaming, as the beautifully embroidered energetic pattern on the Air Force 1 swoosh features a tiger camouflage which the SBTG team has been painting for more than a decade, now in the game's official colors," said Ong.
Unfortunately, the customised sneakers are not for sale and were only made for a very small quantity of select gaming partners across Southeast Asia.
Be sure to visit Riot's official Wild Rift site, follow them on Facebook, and check out SBTG and Mr Sabotage's work.