Like the warm tropical weather in Southeast Asia, League of Legends: Wild Rift esports heats up with the Summer Super Cup 2021 semifinals.
After 16 teams — the top two from each SEA Icon Series region — entered the competition, battled it out in the group stage, and trudged through the first two rounds of the playoffs, we're finally down to the top four of the Summer Super Cup 2021 semifinals.
---
These are the top four teams that qualified for the Summer Super Cup 2021 semifinals
SBTC Esports (Vietnam)
Tied 2-2 with Amihan Esports of the Philippines, SBTC Esports of Vietnam had to give it their all in game five of the quarterfinals.
Neck and neck in kills and gold for the first eight minutes of the game, they ramped it up when the second Infernal Dragon spawned, and maintained a gold lead.
Even though they were down 3v5 in the late game after losing their mid lane carry and marksman, Minas' Fiora stepped up when it mattered. Slaughtering Akali, Wukong, and Xayah in the last team fight, he led SBTC to the Super Summer Cup 2021 semifinals.
An underdog team who went through two qualifiers to enter the Super Summer Cup, keep your eyes on Kiral, one of the best AD carries in the tournament.
---
---
Cerberus Esports (Vietnam)
In another nail-biting five-game series, Cerberus Esports snowballed their lead against Philippines' Team Secret right from the start.
Ten minutes in, even though Team Secret had a favorable position at the dragon pit and secured it, Ceberus Esports were determined to punish them.
Splitting up Team Secret on two fronts, they forced Tatsurii's low HP Yasuo to bail out of the fight early. They also managed to corner three members in the dragon pit, which opened up the floor for Genza's Kai'Sa to clean up.
In the late game, BMM's Fiora came online. With Baron buff, Cerberus knocked on the doors of Team Secret's base, fought one last victorious team fight, and booked their ticket to the Summer Super Cup 2021 semifinals.
An invited team to the Summer Super Cup, Cerberus Esports relies heavily on their jungler, Fei, to get them ahead. Can he continue his MVP performance in the Summer Super Cup 2021 semifinals?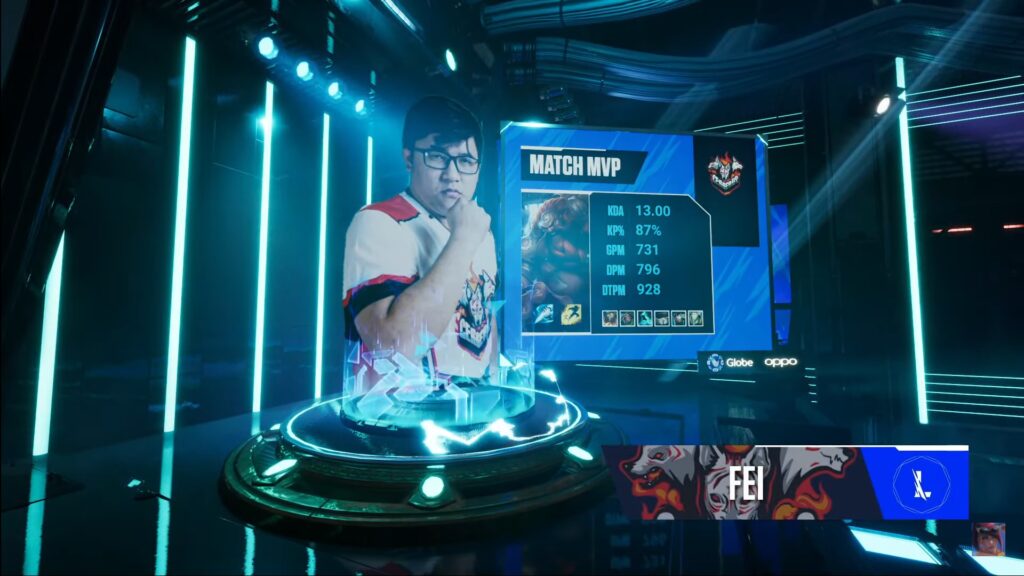 ---
ONE Team (Taiwan)
Flash Wolves were favorites to win the Summer Super Cup title, especially since they have a long history in League of Legends PC. ONE Team however, caused an upset in game five.
In one of the least action-packed game you'll ever see in Wild Rift, Flash Wolves only had one kill, while ONE Team had two 15 minutes in.
Even though Flash Wolves were slightly ahead in gold and towers, ONE Team had three elemental dragons under their belt coupled with a Baron buff. Heavily focused on objectives rather than team fights, only in the final minute of the game did we see some bloodshed.
As a last line of defense, Flash Wolves attempted to engage onto ONE Team's backline before they could push into their base. However, ONE Team were too good at peeling back for their carries.
Wiping out four champions, leaving only Fizz standing, ONE Team wore down the Nexus with their Baron-empowered minions to advance to the Summer Super Cup 2021 semifinals.
Comprising of three ex-AoV pros and Siu, who was a former League of Legends pro, watch ONE Team force picks and flawlessly engage with Rakan leading the charge in the Summer Super Cup 2021 semifinals.
---
EVOS Esports (Thailand)
Thailand's first seed EVOS Esports topped group A with a 5-1 record during the group stage. The only real threat was Taiwan's Flash Wolves, but now that they've been eliminated, EVOS Esports are favorites to win the Summer Super Cup 2021 championship.
A force to be reckoned with, they made a statement by sweeping Singapore-based Alliance 3-0 in the quarterfinals. Adopting a versatile playstyle, they not only have a deep mastery of their champions, but also dare to innovate with picks like Fiora jungle.
Led by former League of Legends pro player Nuttapong "G4" Menkasikan who represented his region at Worlds, can EVOS Esports continue their show of dominance in the Summer Super Cup 2021 semifinals?
READ MORE: Cerberus Genza pulls off the most unlikely 1v5 pentakill you'll ever see