Valorant patch 3.09 has finally answered the prayers of anyone who has been absolutely destroyed by the Classic's right-click (alt-fire).
Valorant's default weapon at the start of every round, the Classic's impact has been deeply felt, even at the pro level, because of its right-click. 
The weapon can kill in an instant if the right-click's burst-fire hits a head and body shot, which it often does. Even when players are jumping or full running, the Classic can still fatally damage enemy agents.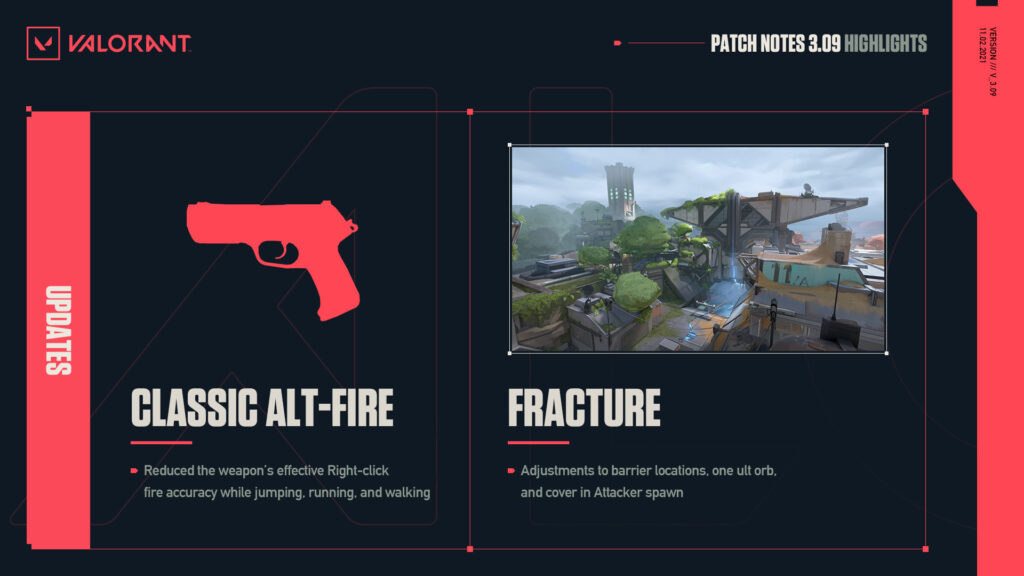 Valorant's latest patch addresses these Classic balance issues, which has led to significant nerfs. There are also new map adjustments made to Fracture, in the hopes of making it less attacker-sided.
Valorant patch 3.09 weapon updates
Classic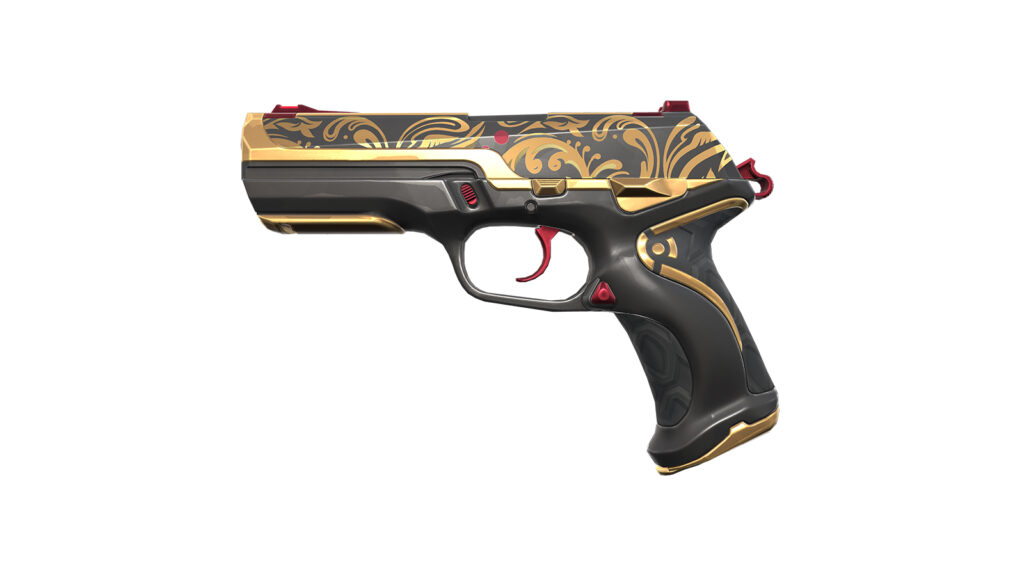 Walking firing error changed from 0.05 to 0.6 (total error increased from 1.95 to 2.5)
Running firing error changed from 1.3 to 0.2 (total error increased from 2.1 to 3.2)
Jumping firing error changed from 2.1 to 1.1 (total error increased from 3.0 to 4.0)
"We've reduced the weapon's effective accuracy while jumping, running, and walking, with the intent of narrowing its ideal use case to only really close ranges," explained Riot Games' Comms Associate Jeff Landa.
The Classic has over-performed as a free default weapon in eco rounds and as a secondary sidearm. The weapon is still viable during pistol rounds and eco rounds, but don't expect to make the same impact in long-range situations with the nerfs from Valorant patch 3.09.
---
---
Valorant patch 3.09 map updates
Fracture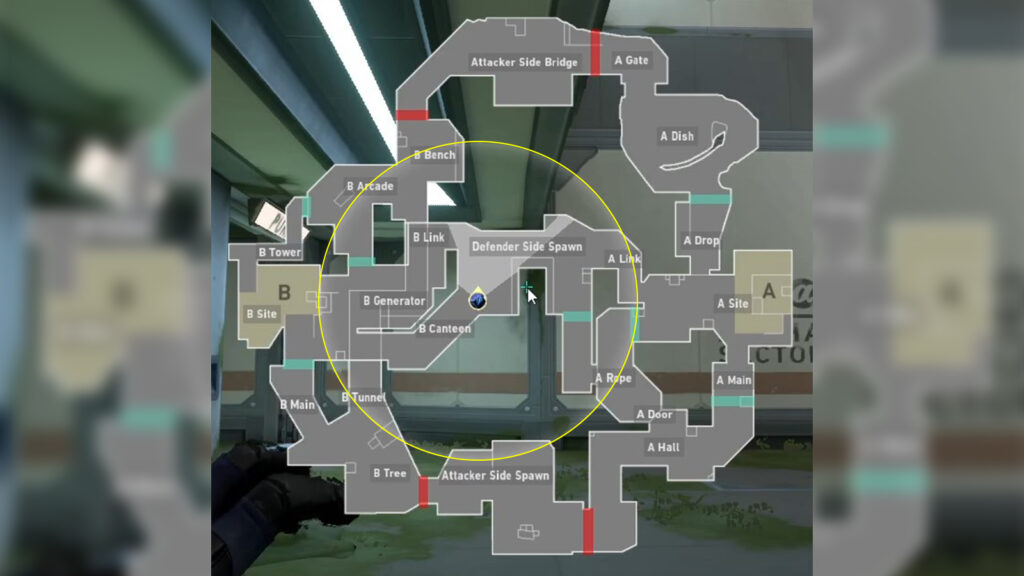 The B Arcade attacker barrier has been shifted back towards Attacker Side Bridge, allowing defenders to more easily contest the area.
The defender barrier at A Rope has moved up to the top of ropes to make it easier for Sentinels to set up before the round starts.
A Hall orb shifted into a more neutral space, making it less favorable for attackers.
A new piece of cover in Attacker spawn was added to break the long sightline from Hall entrance to B Main, which should relieve some pressure from attackers when defenders flank.
These new changes to Fracture aim to make the map less attacker-sided. With each site having two attacker entry points, defenders need all the help they can get before their teammates from the opposite site arrive.
All the information regarding Valorant patch 3.09 can be found on Riot Games' official Valorant website.
READ MORE: Episode 3 Act 3 Battle Pass: Top 5 memes and skin collectibles