Sentinels vs Paper Rex's opening match at the AfreecaTV Valorant League 2023 lived up to the hype.
Sentinels showcased their complete roster, and PRX's standout duelist, Wang "Jinggg" Jing Jie, took center stage, reaffirming his status as one of the world's top players.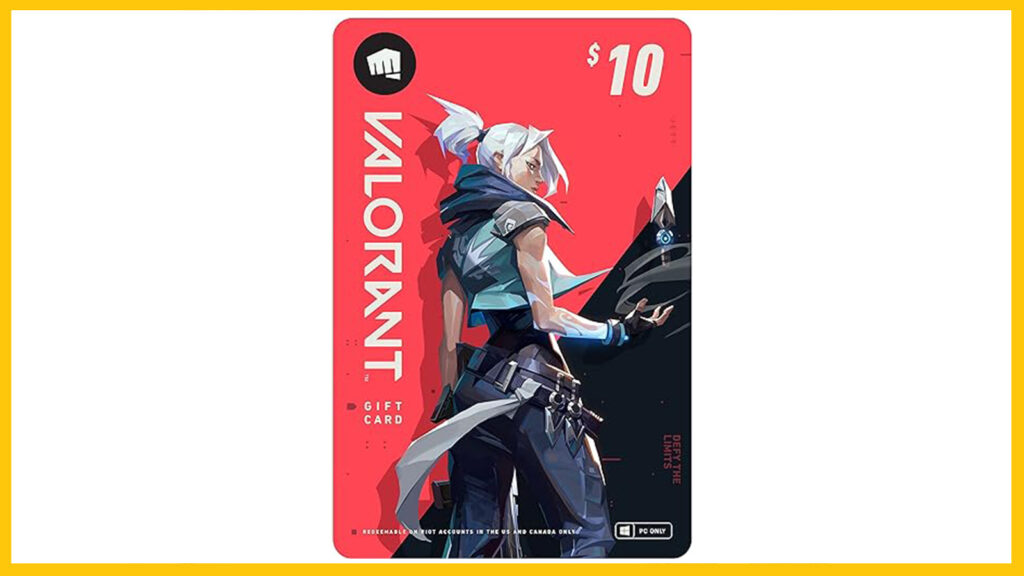 In the end, Sentinels secured a narrow 2-1 victory over PRX, with the final map extending into overtime.
Here's a breakdown of how the match unfolded.
Sentinels vs Paper Rex match went the full distance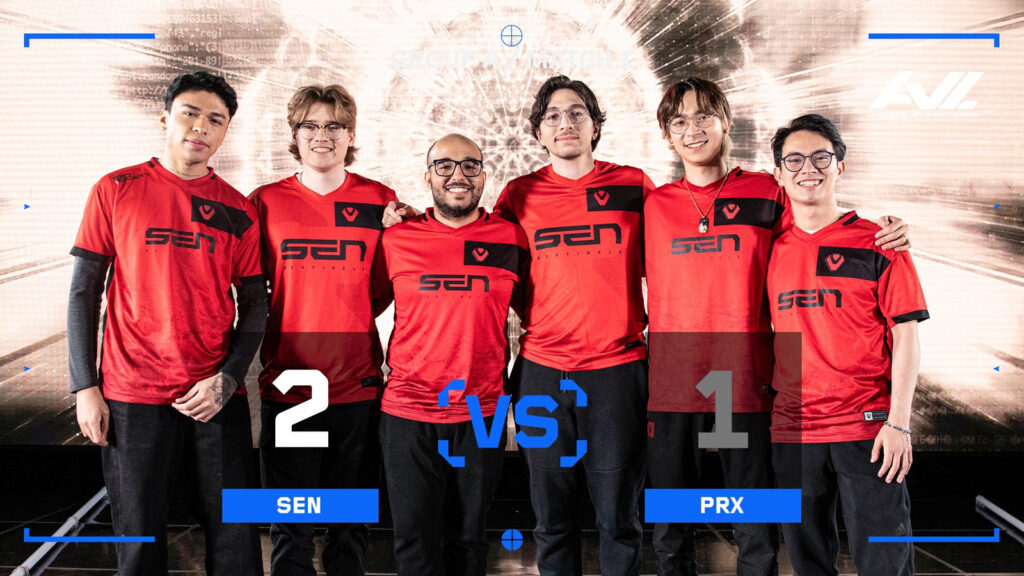 Sentinels decided to go with Jordan "Zellsis" Montemurro playing on smokes instead of Bryan "pANcada" Luna in the opening map, Sunset.
Meanwhile, PRX debuted a new agent comp with Cahya "Monyet" Nugraha on the roster.
PRX's star players did a switcheroo with Ilya "something" Petrov playing Yoru, while Jason "f0rsakeN" Susanto was on Breach.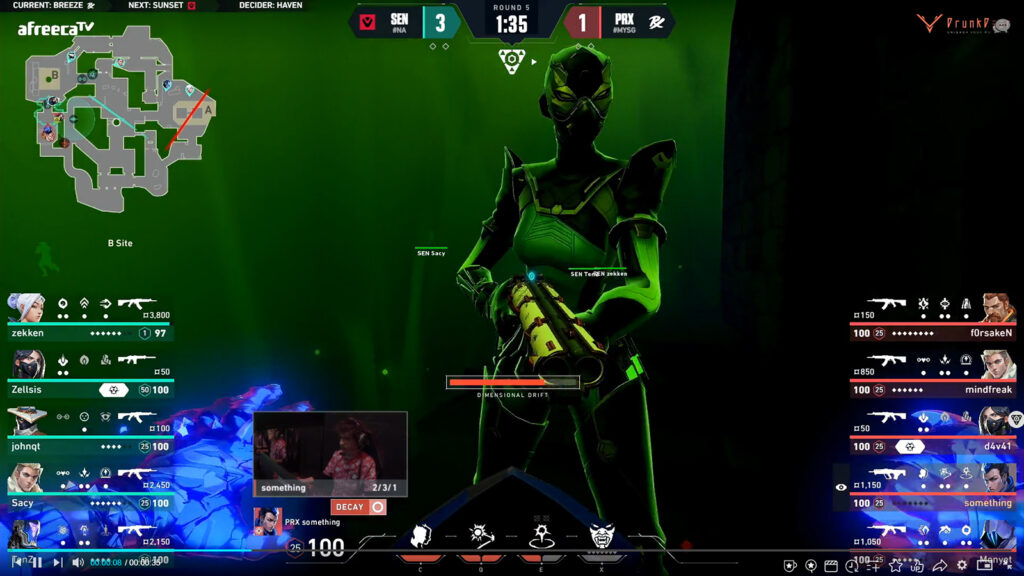 The changes for PRX didn't stop there, with Aaron "mindfreak" Leonhart playing Sova while Monyet was on Omen.
Sentinels had a solid start on defense, shutting down something's Yoru teleport plays. The half saw a 9-3 score, with Sentinels in a commanding lead. Sacy was hunting down PRX's players on Sova, racking up a 14/3/5 KDA at halftime.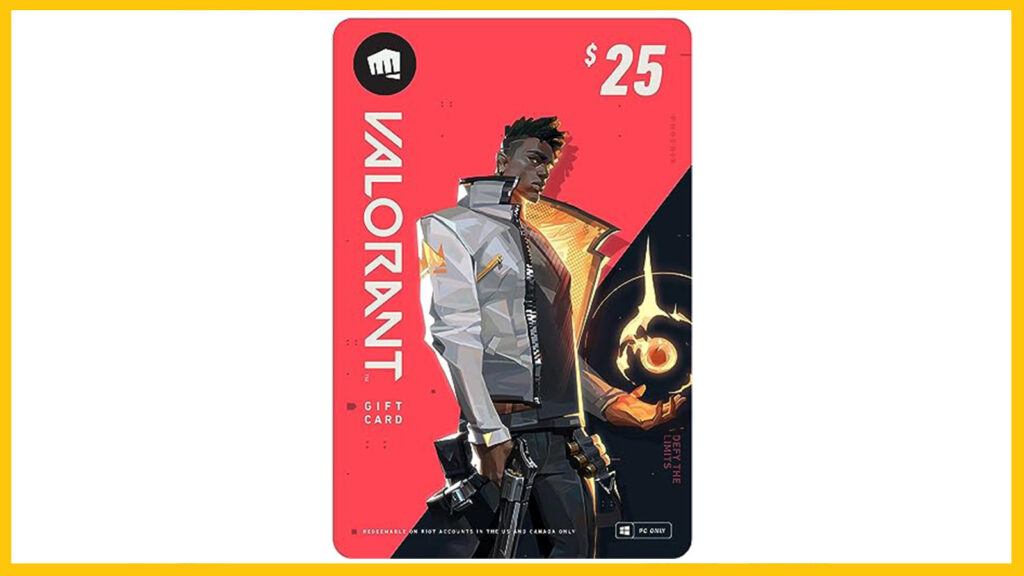 PRX's trademark W gaming playstyle looked rusty on the first map against their Americas opponents, as their early-round pushes did not make an impact. Sentinels took a 1-0 lead with a 13-7 win on Breeze.
After a slow start, PRX decided to bring out their cracked duelist Jinggg on the second map, Sunset, and quickly put him to work.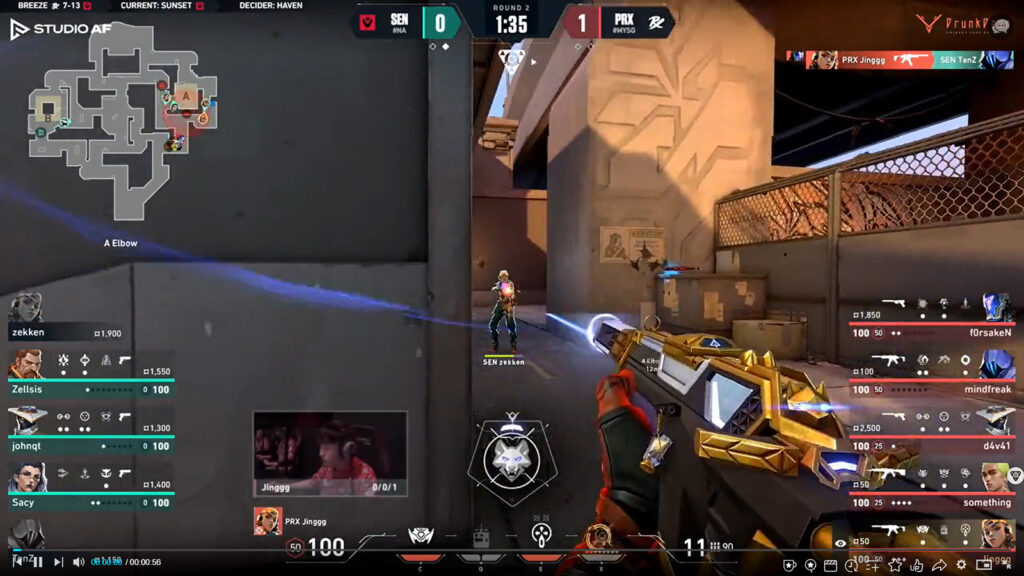 PRX had a methodical strategy to take map control on attack with something's Gekko, who used the map's open skies.
Something threw Gekko's Dizzy flash up in the air to gain information on where the Sentinels' players were, then pick Dizzy back up after taking control of the space. PRX did this until they took control of the site.
PRX gained a significant advantage with d4v41's Cypher lurking around the map and Jinggg's Raze entrying on attack. This proved challenging for Sentinels, resulting in PRX taking a commanding 9-3 lead at halftime on Sunset.
Sentinels answered back, stringing together three straight rounds to lessen the Pacific team's lead. However, PRX ended Sentinels' run, winning on Sunset with a 13-7 win.
Sentinels' superstar Tyson "TenZ" Ngo praised PRX's Sunset agent comp. "They destroyed us with it," he said in the post game interview.
PRX's reunion tour gained momentum as Jinggg was back playing Reyna on the final map, Haven, and swiftly made an impact, securing seven quick kills within the first three rounds. PRX continued to pick up steam, which led to a significant 8-4 lead at halftime.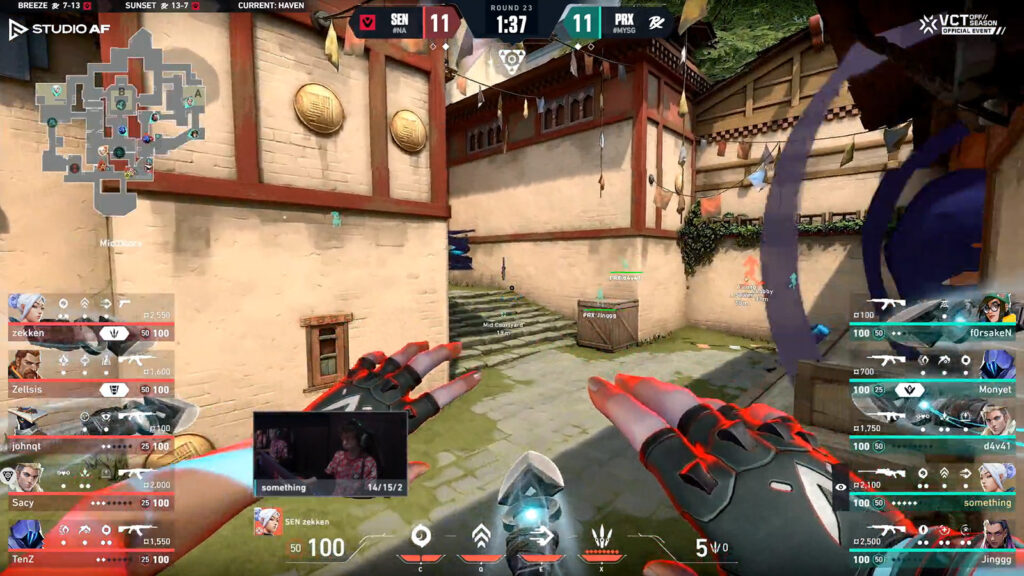 After two missed comeback opportunities by both teams in the first two maps, Sentinels' Haven comeback looked like it was finally the real deal.
The Americas team clawed their way back into the game by stringing together four-round wins after halftime.
Sentinels secured a tight 12-11 lead in a series of nail-biting rounds. At a crucial moment when PRX appeared to be down and out, Jinggg pulled off an incredible 1v4 win to push the final map into overtime.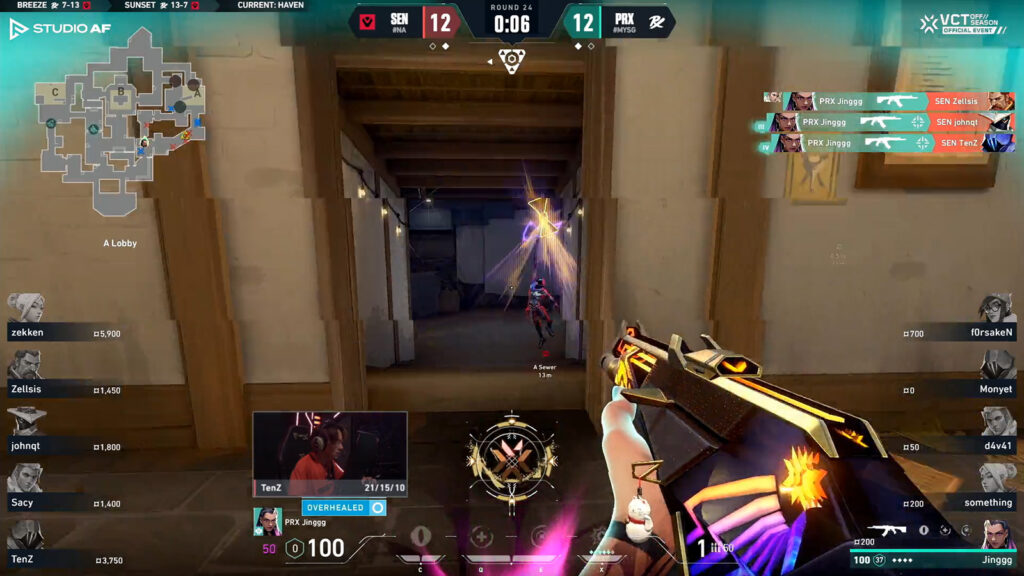 Sentinels and PRX exchanged overtime-round victories, but the American team ultimately secured a 15-13 victory. Zekken claimed the MVP title on Haven, leading the scoreboard with 30 kills and 10 first kills.
Just a heads up, some of the links on ONE Esports are affiliate links. This means if you click on them and make a purchase, we may earn a small commission at no additional cost to you. It's a way for us to keep the site running and provide you with valuable content. Thanks for your support!
READ MORE: Full list of TenZ Valorant guides: Crosshair, settings, climbing rank, anime buffs