Jake "Stewie2K" Yip finally made his professional Valorant debut with The Nation at the start of the NA Challengers open qualifier.
Despite announcing his intentions of going pro in August last year, the former CS:GO superstar explained on his stream that he now wants to help his teammates get a second chance in the competitive Valorant scene.
The Nation features several notable free agents, including former TSM star Matthew "Wardell" Yu and Daniel "Rossy" Abedraddo, in addition to ex-T1 player Braxton "brax" Pierce and former Shopify Rebellion player Tanner "TiGG" Spanu.
---
---
Stewie2K explains why he joined Valorant stack The Nation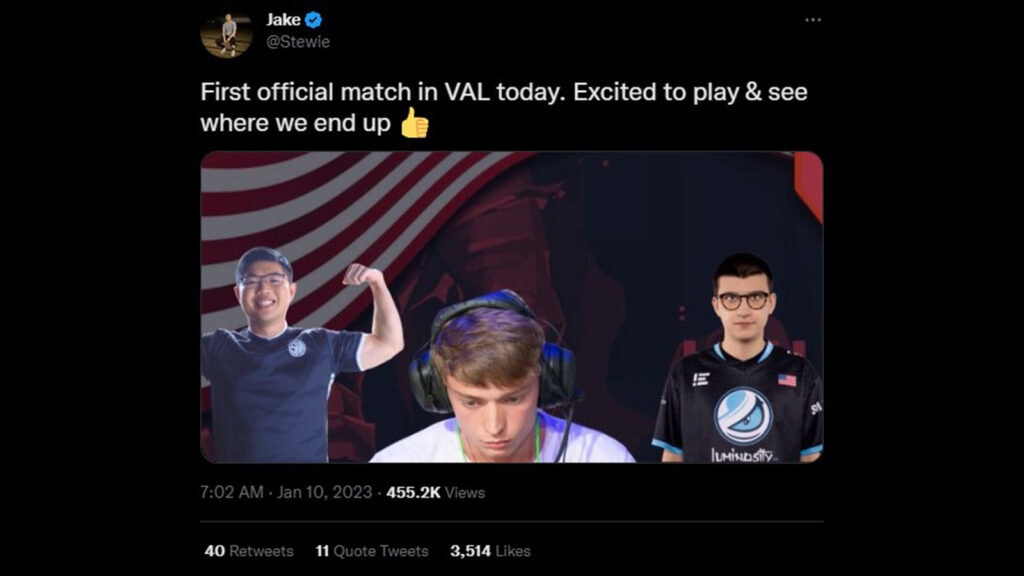 Before the start of the NA Challengers open qualifier on January 11, Stewie2K explained to his viewers how he felt about playing in his first official Valorant tournament. He also shared what he hoped to accomplish in joining The Nation.
"I feel the expectations and standards," he said. "I'm not saying that it's true, but I feel like a lot of people have set those expectations and standards really high, and I think they're expecting a lot out of me." 
"I'm confident, but I have different expectations and standards," he continued. "I'm going to live up to my own."
After stepping away from CS:GO, Stewie2K devoted most of his time to Valorant. However, the pro-turned-streamer said he is still "testing the waters" in the competitive scene.
"I'm in no rush to get into competitive Valorant," he said. "For me, even if this team makes it into Challengers, I might not play either. It's all up in the air, and it's not because of finding an org or whatever."
Stewie2K revealed that he was still under contract with Evil Geniuses, so his focus was on helping his teammates further their pro careers.
"Just keep in mind that I'm not aiming to go pro right now," he said. "I am playing with a group of people that I think can compete at the top. I feel that they deserve to be in a better spot than where they're at now, and I'm willing to help them out."
"I've known brax for a long time, and he's been out of competition, and he's been super focused," he continued. "I think he deserves a home, along with these other guys. I think they deserve second chances, and they should compete. They're too good not to compete. So, hopefully, we can all make it there. If we can, that would be a dream come true."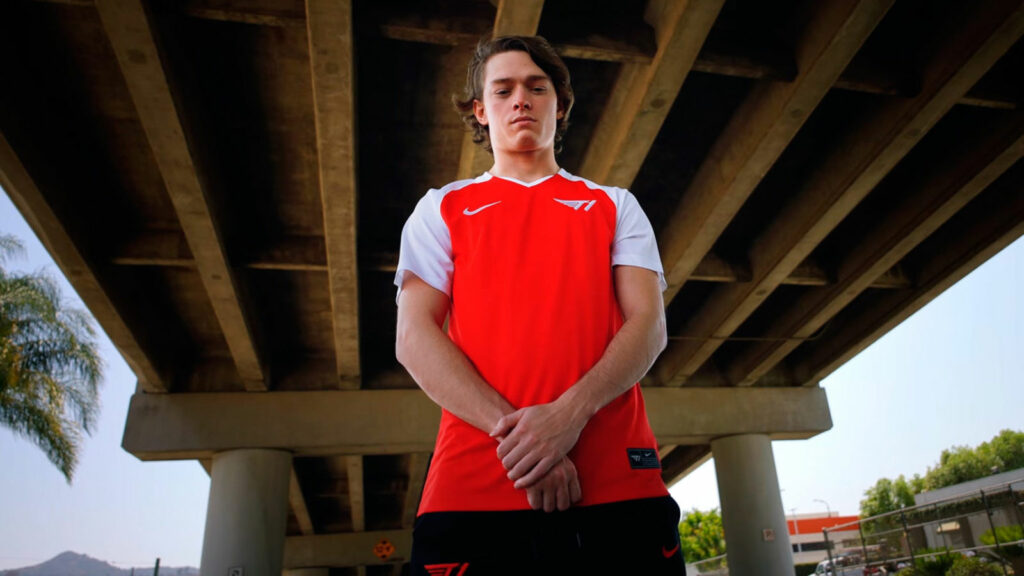 Brax was one of the first CS:GO veterans to switch to Valorant in 2020, after a promising career that was cut short following a match-fixing scandal. Meanwhile, Wardell was also once considered the best Operator user in North America during his time with TSM, helping TSM win two Ignition Series tournaments in 2020.
However, Stewie2K doesn't want his team to rush into signing with an organization.
---
---
"Players are always looking for contracts, and in my opinion, it's the same with my team right now," he said. "We have organization offers, but I don't think it's a good idea."
"I'm not saying that because I'm under contract right now," he continued. "I'm saying that because you don't know if you're qualifying for Challengers. You don't know how far you're going to make it. If you sign and lock yourself to a contract and you don't make Challengers, they drop you, and you're stuck to a contract."
The Nation won their upper bracket quarterfinals match against The Silk Road 2-1 on January 12 but lost a close series versus Team BreakThru 2-1 in the upper bracket semifinals today.
Stewie2K and his team will face Dark Ratio in a best-of-three lower bracket quarterfinals match tomorrow at 9:15 a.m. GMT+8, 1:15 a.m. GMT, or January 14, 5:15 p.m. PT.
Fans can watch the match live on Valorant's North America Twitch channel.
READ MORE: Sinatraa is returning to pro play with zombs, Marved — but not in the way you think