Redditor and Valorant player hehethatfuny took his fandom to the next level when he uploaded a clip of himself replicating the Recon butterfly knife animation in real life.
The newest skin collection marks the arrival of the first-ever butterfly knife melee in-game, which fans have long been waiting for. What makes this knife unique is it's flashy inspect and pull out animation.
Valorant player hehethatfuny breaks down Recon butterfly knife animation
Hehethatfuny listed each move he demonstrated in the short video he posted on Reddit.
Behind the 8 Ball
Index Rollover
Whip Rollover
Shortstop
Backhand close
"Be careful if you're going to attempt this," he rightfully warned, because you could seriously hurt yourself imitating the tricks at home.
---
---
What exactly is a butterfly knife and why is it so popular?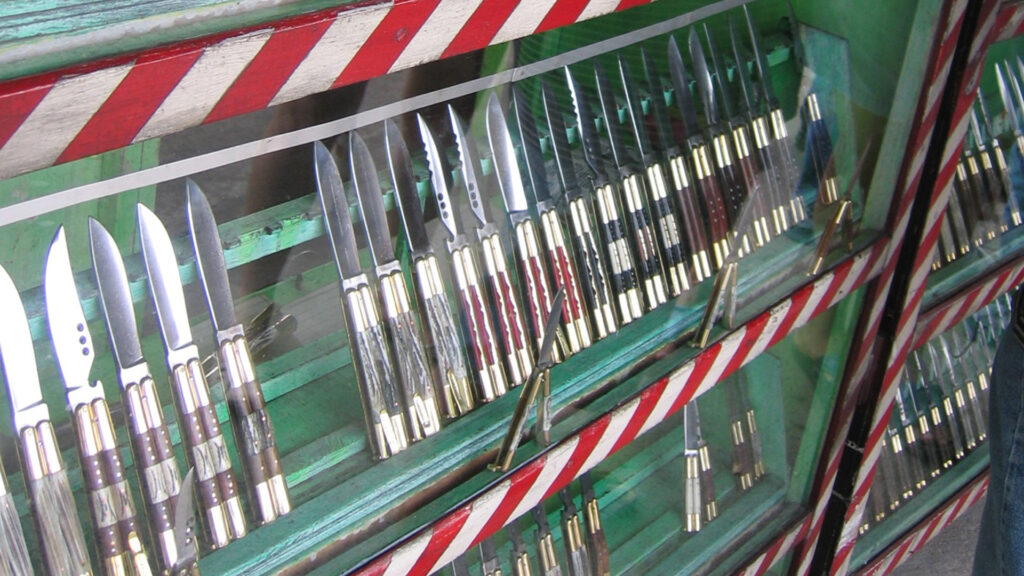 The balisong, more commonly known as the butterfly knife, is a type of folding pocket knife or switchblade that originated in the Philippines.
The Valorant community has been anticipating the arrival of the Recon butterfly knife because a large portion of the community came from playing Counter-Strike: Global Offensive, where the butterfly knife is one of the rarest and most expensive knives in that game.
Some butterfly knives in CS:GO can cost up to US$1,700.
Valorant and CS:GO players are big fans of the knife's animation and how flashy it is, compared to the rest of Riot Games' melee weapon selection.
Hours after the newest skin collection's release, Riot Games reported that there was a problem with store purchases, possibly due to the sheer number of players looking to buy the Recon butterfly knife.
The Recon butterfly knife can be purchased in the Valorant game store now for 3,550 VP (Valorant Points). The entire Recon skin line will set players back 7,100 VP.
READ MORE: 100 Thieves Asuna's complete Valorant and PC settings for better FPS