On day two of Valorant Champions 2021, fans were stunned when Gambit Esports lost their very first map to Team Secret 13-6 on Icebox.
Just three months ago, Viper specialist Ayaz "nAts" Akhmetshin made a name for himself on this very map after the team went 13-0 against G2 Esports during the VCT Stage 3 Masters Berlin semifinals, setting a new international Valorant tournament perfect round record.
An incredibly patient controller and flank watcher, nAts was expected to pull off the same high caliber performance against Team Secret.
Instead, he finished with a negative 10/15/2 KDA and low 159 ACS on Icebox. In a handful of rounds, he got picked off early, and left his team 4v5 without their smoker.
It was all because Team Secret, the underdogs of the tournament, had set the pace right from the start. Claiming that Icebox is their best map, they wrangled it from Gambit Esports, disallowing them to play their slow, disciplined playstyle. Flanks were sniffed out, and nAts simply couldn't play the game.
Going into map two on Breeze, Gambit Esports hit the reset button, and displayed a surprising, uncharacteristic fast-paced playstyle that ended with a perfect 13-0, their second in international Valorant competition history.
In the final map on Bind, nAts continued to step on the pedal — and scored the ultimate Viper's Pit highlight.
---
---
Valorant Champions 2021: The way Gambit Esports nAts navigates Viper's Pit to his advantage is unparalleled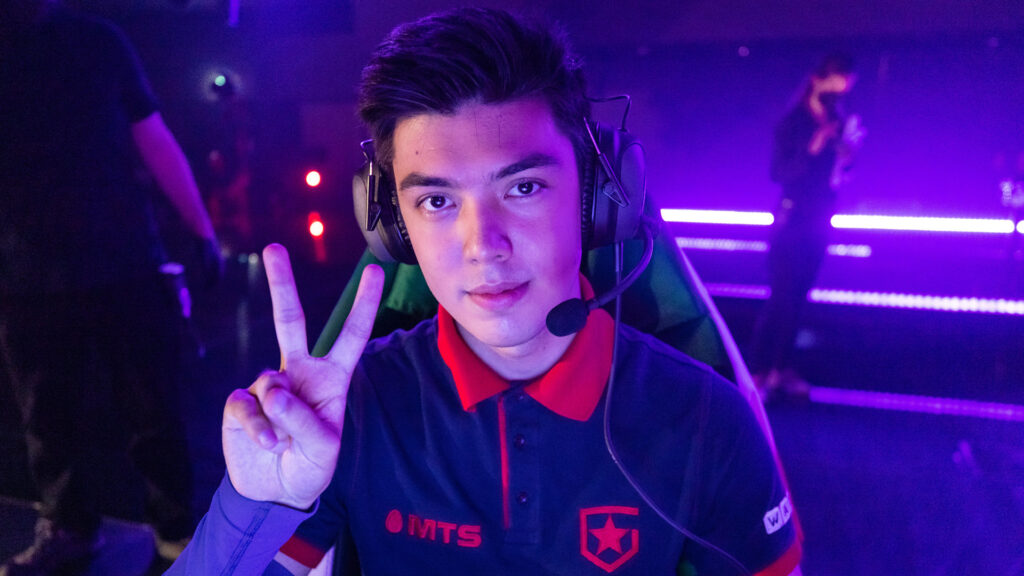 On the attack for the first half, Gambit Esports found themselves trailing to Team Secret two rounds to four.
The Russian squad was also a man down, after losing Timofey "Chronicle" Khromov to Jayvee "DubsteP" Paguirigan's Operator.
After the spike was planted, nAts went into lamps and activated his Viper's Pit ultimate, which just nicely tucked the spike undercover as well.
Still, things looked grim for Gambit. From a 4v5, they were down to a 3v5 after Igor "Redgar" Vlasov got picked off on the flank by Riley "witz" Go.
Knowing they had a numbers advantage, Team Secret deployed KillJoy's Lockdown ultimate to flush their opponents out. In that moment however, nAts moved in the opposite direction — towards them.
Within the pit, he eliminated Kevin "Dispenser" Te and destroyed his Lockdown. Reading the situation, nAts then stepped out of Viper's Pit to get a great angle onto Jim "BORKUM" Timbreza and Jessie "JessieVash" Cristy Cuyco, who were totally unprepared for his aggression.
Weaving in and out of Viper's Pit, nAts once again stepped out of it, and shot Jayvee "DubsteP" Paguirigan during the defuse, before swinging onto witz for the beautiful ace.
NAts' incredible decision-making, timings, lethal headshots, and constant repositioning within Viper's Pit is poetry in motion. He caught out Team Secret by surprise, and constantly kept them guessing as to where he could be, proving that he's a real viper in the pit.
This highlight play from the 19-year old swung the momentum in Gambit Esports' favor, who went on to win Bind 13-6, and took the series 2-1 to advance to the upper bracket of the Valorant Champions 2021 group stage.
Gambit Esports will take on Team Vikings in the upper bracket on December 4 at 10 p.m. GMT+8 | December 4 at 2 p.m. GMT | 6 a.m. PST. Catch all the Valorant Champions 2021 matches live on Riot Games' official Twitch channel and YouTube page.
READ MORE: How to use Viper's Poison Orb to stop flashes in Valorant