A new skin bundle and battle pass will drop with Valorant Episode 4 Act 2, which arrives in March.
The Gaia's Vengeance skin bundle takes inspiration from the ancient forests of fairy tales and fantasy epics, featuring twisted roots that envelope each weapon.
Infused with the power of the enchanted woods, Gaia's Vengeance is equal parts mysterious, magical, and haunting. It's meant to evoke both elegance and danger, according to Preeti Khanolkar, Senior Producer on Valorant at Riot Games.
---
---
What weapons are in the Gaia's Vengeance skin bundle?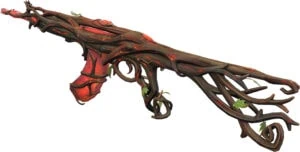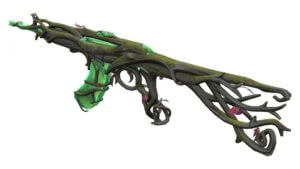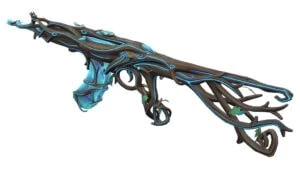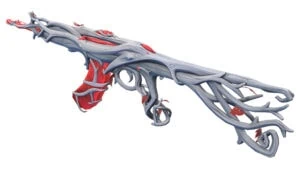 The bundle is vaguely reminiscent of Valorant's Sovereign skin line. But unlike the latter's airy, celestial aesthetic, the new skins take on a much darker and somber tone.
They are decked out with crystals that glow, hinting at a power that will overwhelm anything that dares provoke it.
The bundle includes the following weapon skins:
Melee
Vandal
Ghost
Marshal
Guardian
Each weapon has four color variants, starting with a base version featuring ivory roots and red crystals. The upgradeable variants are clad in darker, brown roots and blue, green, and red crystals.
The Gaia's Wrath melee weapon takes the form of a scythe, with a tiny green leaf peeking out at the back.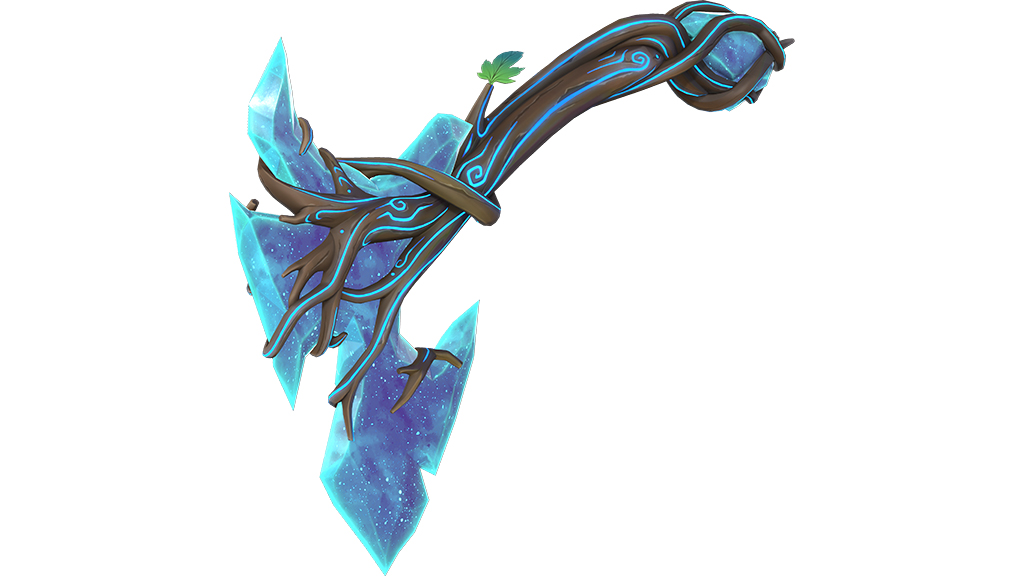 This is a Premium Edition skin line that includes reload effects, specialized audio, a kill banner, and a unique finisher. Riot even modeled a tree for the finisher, according to Associate Art Director Sean Marino, and added custom crystal materials for the base skin and variants to bring the magical elements of the skin to life.
"This skin was initially planned to ship without any features, which means no reload, equip, or inspect effects. However, the team was really excited about the skin and saw a lot of potential, so we decided to delay it and rework the concept to fit a more ambitious idea," added Marino.
Other exclusive bundle items include a red crystal gun buddy, player banner, and a spray.
If the price of previous Premium Edition skins is anything to go by, you should expect it to cost around 7,100 VP when it hits the store.
READ MORE: 100 Thieves roster goes 0-13 to 13-0 in just three days