100 Thieves' Valorant roster recently named their best North American teams competing in the Valorant Champions Tour.
Joshua "Steel" Nissan, Nicholas "Nitr0" Cannela, Ethan "Ethan" Arnold, and Peter "Asuna" Mazuryk went through all the notable rosters in the North American region and explained why they placed them in their respective tiers.
100 Thieves' North American Valorant roster team tier list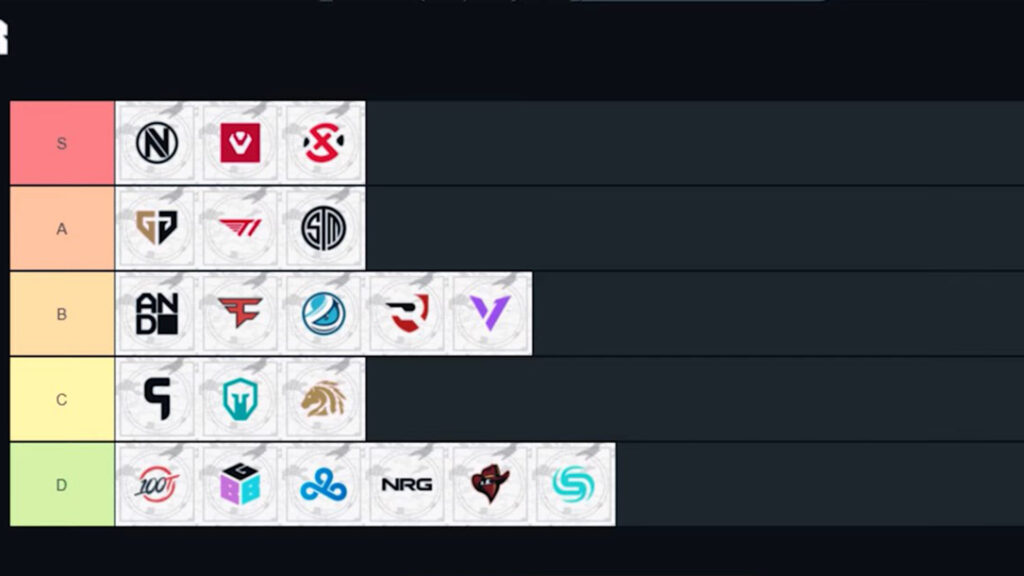 ---
S-tier
All four of 100 Thieves Valorant players agreed that Team Envy and Sentinels are S-tier in North America.
Ethan even called Sentinels "the Astralis of Valorant," which is very high praise. Astralis is one of the best CS:GO organizations in history that have earned an estimated US$9 million in tournament prize money.
100 Thieves also listed XSET as an S-tier squad in their tier list because they were able to keep up against Sentinels during the VCT NA Stage 3 Challengers 1 Main Event.
---
A-tier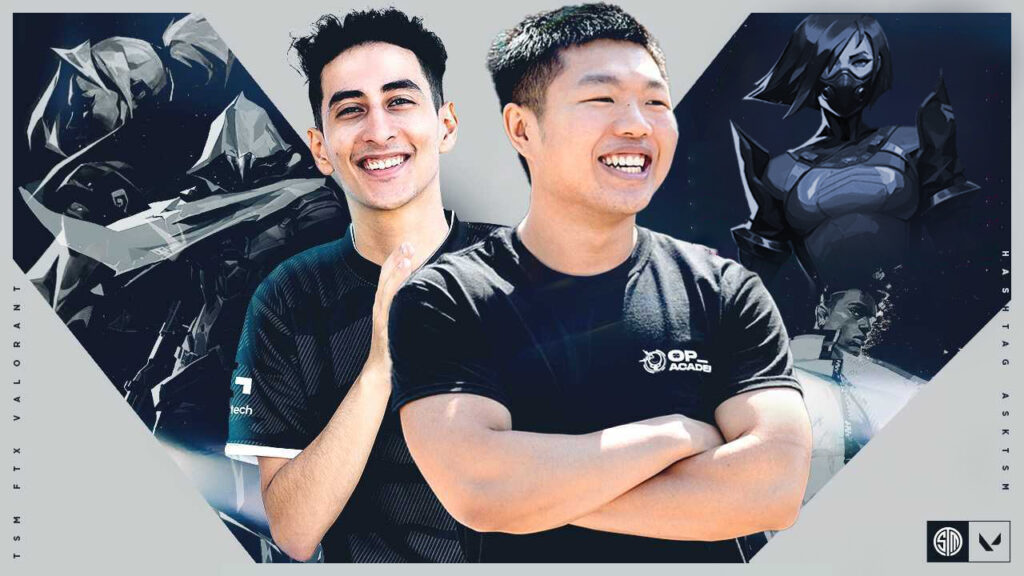 All four agreed that Gen.G Esports, T1, and TSM are all A-tier. Ethan explained that TSM's rank varies, "On a good day, they're A. On a bad day, they're C."
---
B-tier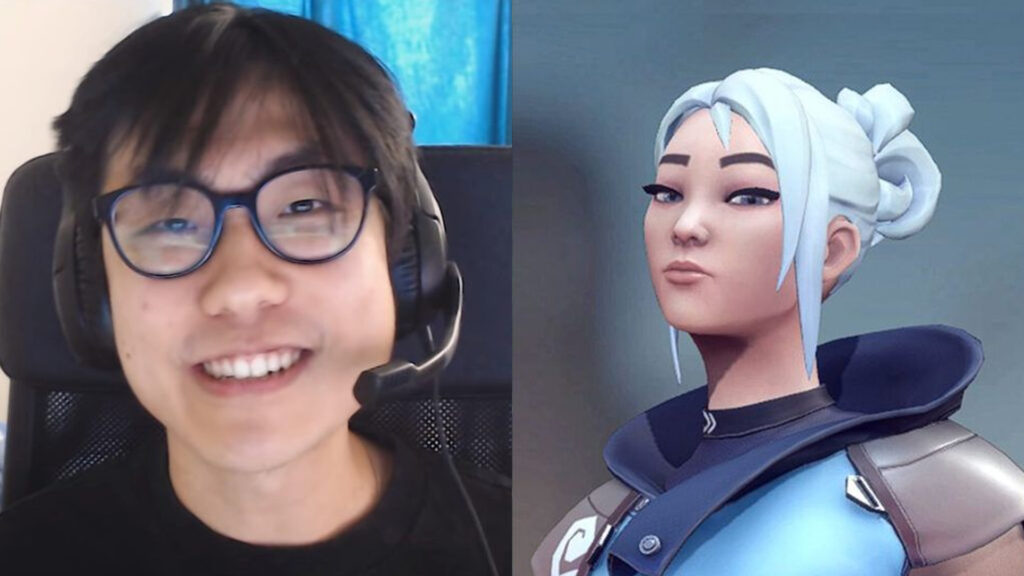 Similar to Sentinels' Shahzeeb "ShahZaM" Khan's tier list, 100 Thieves believe Andbox has the potential to be a top team in North America and placed them between S and B tier.
Luminosity Gaming also received some praise from Asuna, who pointed out that "Diondre 'YaBoiDre' Bond is playing crazy well, "If he keeps playing like that, he can carry this team to becoming an A."
They also placed FaZe Clan, Rise, and Version 1 in B-tier.
---
---
C-tier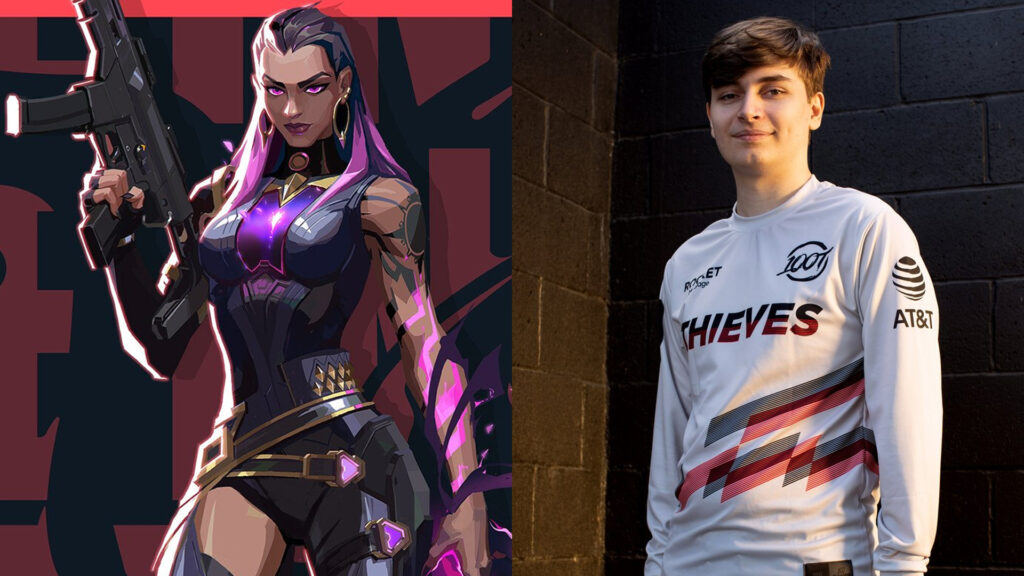 As for the C-tier stack, 100 Thieves shared their high hopes for the Immortals and Ghost Gaming rosters.
Asuna highlighted that Ghost Gaming's Marc-Andre "NiSMO" Tayar and Gian "koalanoob" Potestio talented players. Ethan on the other hand, mentioned that Immortal's roster looks scary on paper. They then ranked Pioneers as the last C-tier squad.
---
D-tier
At the very start of the video, they put themselves under D-tier and listed Built By Gamers, Renegades, and Serenity in the same rank.
As a joke, Steel listed Cloud9 under D-tier and said that Nathan "leaf" Orf and Erick "Xeppaa" Bach, two of his former teammates back during his CS: GO days, were horrible players.
When it came to NRG, 100 Thieves was baffled. They believe the roster has S-tier level players, but they somehow all become B-tier players when they play together.
Teams outside of North America
When asked about ranking teams outside of the North American region, Asuna responded, "We have no idea where to put the other international teams, we have not played them. It would be a disgrace to rank them because I don't know what their styles would be like and how they are."
So once they qualify for VCT Stage 3 Masters Berlin, 100 Thieves agreed that they will make a Valorant international team tier list.
READ MORE: TenZ shares his optimized PC settings for better FPS in Valorant