Tekken 7 received a massive balance update just in time for the Tekken Online Challenge.
Aside from tweaking newcomer Lidia Sobieska, several fighters received a handful of buffs that could usher in a new wave of specialists.
Despite being a Dragunov main now, pro player Kim "JDCR" Hyun-jin actually used to play Armor King when he came out for Tekken 7 in 2018.
As such, many are curious about what he thinks about the new changes.
Armor King is still a gamble, JDCR explains
JDCR's latest video showcased the biggest improvements that Armor King received in the 4.20 patch update.
The wrestler sticks to his roots with an incredible buff on his chain grab, 3-Count Pound (During Neck Drop 3+4,2,1,1,1+2).
As one of the longer chain inputs in AK's move list, it now delivers a whopping 68 damage when completed.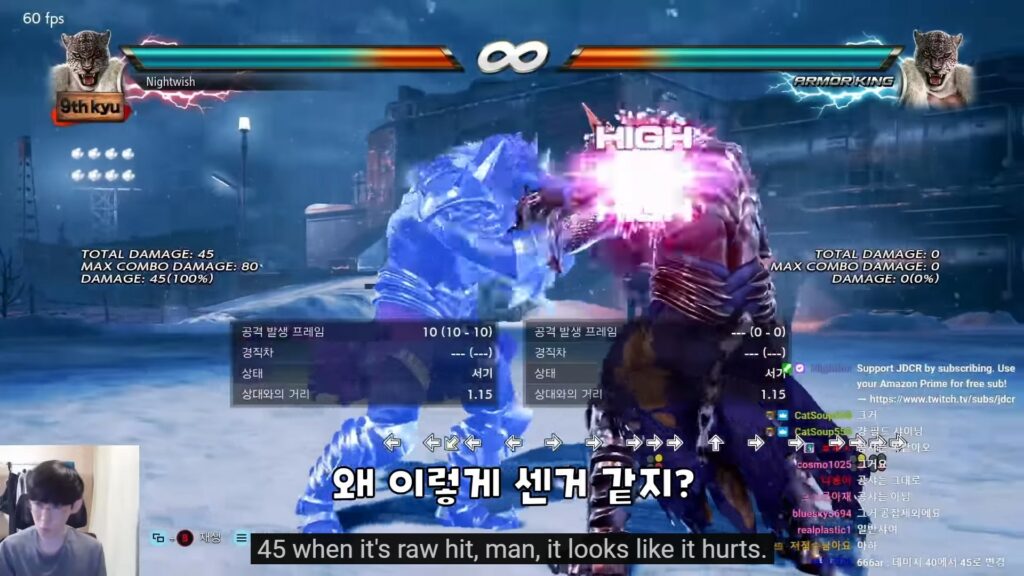 Another trademark move of Armor King, Shining Wizard (WR2+4), received a deadly damage buff from 40 to 45. The developers explained that the running grab had no real follow through, so it merited a stronger finish.
---
---
After reviewing AK's adjustments, JDCR went into battle and thought that the masked wrestler still had inconsistencies that limit him from being a viable character in Tekken 7.
"Armor King's pressure only works when throws are hard to break," said JDCR. "It's only in that situation where Giant Swing and Shining Wizard become threatening."
When it comes to pressuring opponents, the pro said that he can only realistically use d3, a low kick that was buffed from 11 to 14 damage, to break an opponent's defense.
Check out his full analysis video down below:
READ MORE: The Tekken Online Challenge returns with 14 regional stops and a dojo system