Perhaps the most feared Street Fighter V competitor in Japan, Keita "Fuudo" Ai is considered a true tournament contender in any event he enters.
This is especially evident in previous interviews with Daigo "The Beast" Umehara and Tsunehiro "Gachikun" Kanamori, who both spoke about how much they respect Fuudo's mastery of the game.
Fuudo showcased his skills at the grand final of the Japanese Esports Grand Prix where he defeated former Capcom Cup 2018 champion, Gachikun.
After winning the tournament, he earned his spot to represent Japan in the upcoming Esports Championship East Asia tournament.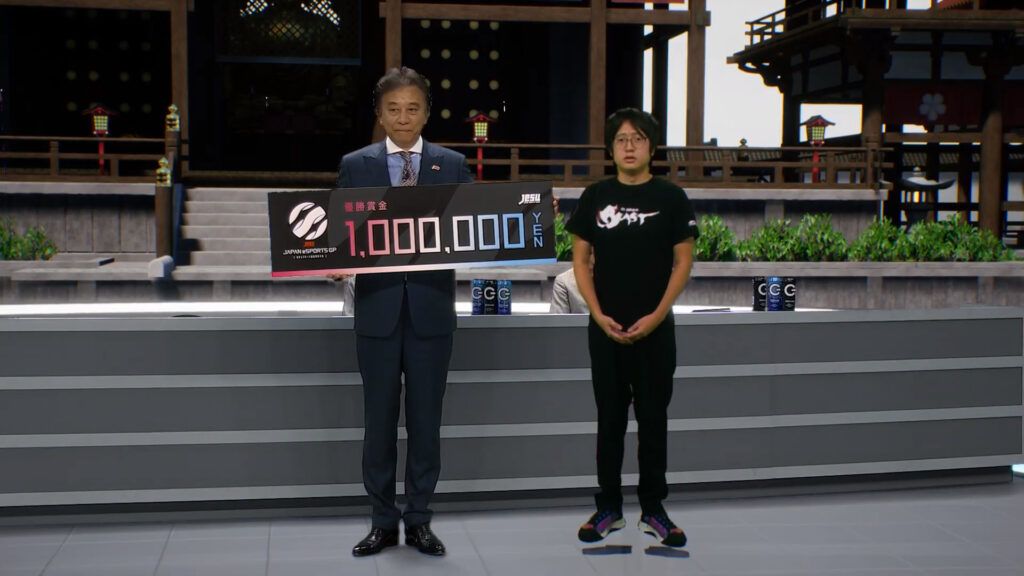 Fuudo is a difficult opponent to face because of his different playstyles, in which he utilizes his two main characters, R. Mika and Poison. He is also the master of getting the most out of the characters he plays, and this is exactly what he did to win the biggest offline fighting game tournament of the year.
ONE Esports caught up with Fuudo after his JeSU's JeGP tournament win and learned how he remains at the top of his game, despite the lack of tournament events.
"I haven't been able to train offline, so I've been upping my game online," said Fuudo. "I decided to switch over to Poison as a new character, which motivated me all the more in my training. I've been able to train every day and have fun doing it."
Fuudo's rigorous training regimen of playing online every day worked to his advantage in recent tournament performances. Prior to playing in the JeGP, Fuudo was the runner-up of the first Capcom Pro Tour East Asia 1 tournament where he lost to Daigo in an intense grand final match.
Fuudo then got his revenge on his Mildom Beast teammate, by eliminating him in the lower bracket quarterfinal by switching to R. Mika.
"Daigo was my best match in the tournament," said Fuudo. "The experience of losing to him at a CPT tournament and letting victory slip through my fingers was still fresh in my mind. At JeGP, in the end, I left it all up to emotions, not strategy, and it worked. That gives me some food for thought."
---
---
Looking ahead to the Esports Championship East Asia tournament, Fuudo shared that he is ready for the challenge.
"I've always won in the past when representing Japan, so I'm confident!"
Fuudo also explained that, for the CPT East Asia 1 qualifier, "I'd only just started using Poison, so I was completely focused on raising her up to my ideal skill level." Fuudo continued, "Now, I just want to beat Daigo!"
Fuudo is dedicated to his progression as a player and believes his greatest challenge is within. He shared, "My goal is improvement, so I don't have a rival. The battle is with myself. I consider my usual training buddies in the Japan FGC to be comrades, all of us improving together."
Finally, when asked about Capcom's decision of having only two Capcom Pro Tour slots for the upcoming Capcom Cup 2020 tournament, Fuudo said, "Participation has actually been high, so to be honest I think they could increase the number of slots. But I'm determined to support the tournament organizers in whatever they lay out, so all I can do is fight my hardest within the conditions they've presented."
READ MORE: Bonchan: 'Half of last year's top eight wouldn't be able to keep their positions this year'