Capcom's Street Fighter 6 reveal during PlayStation's State of Play showcase has got the Fighting Game Community all hyped up. But instead of focusing on all the new features coming to the game, the community is fixated on Ken Masters's new look, after getting a glimpse of it through a leak.
The FGC is convinced that the golden boy of Street Fighter and heir to the Masters estate and fortune has fallen onto hard times.
---
---
SF6 Ken isn't looking so good, and the FGC loves it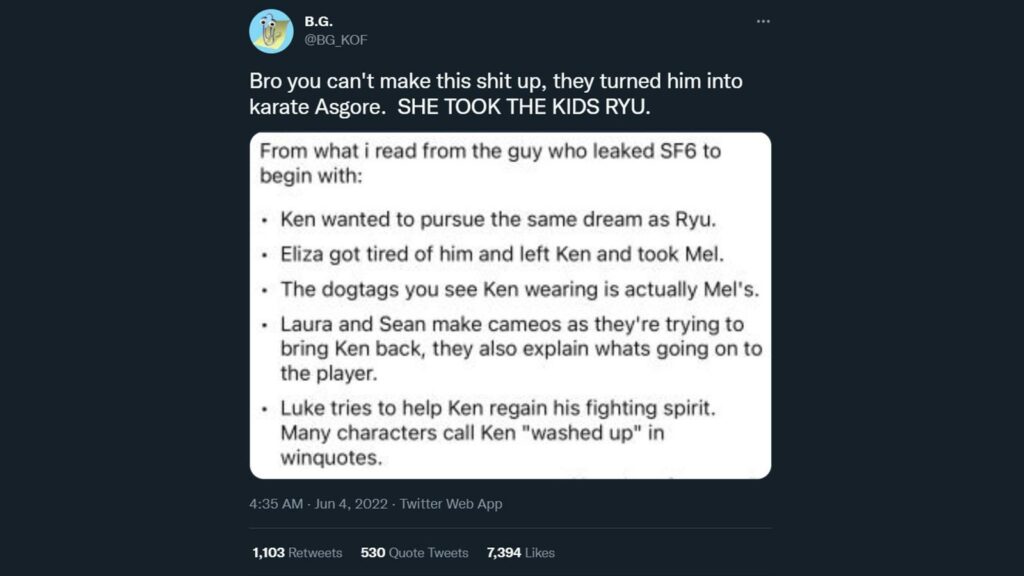 Ken's backstory has always been directly linked to his best friend and rival, Ryu. The Japanese-American fighter is always looking to back up his long-time training partner in World Warrior events.
According to new story leaks on Twitter, Ken's constant pursuit of competition with Ryu has finally resulted in his family leaving him. His wife, Eliza, who is also Guile's sister, left him with their son, Mel, because she was finally "fed up" with the blonde-haired World Warrior.
The leaks also suggest that other Street Fighter 6 characters believe that the fiery Shotokan fighter is all washed up.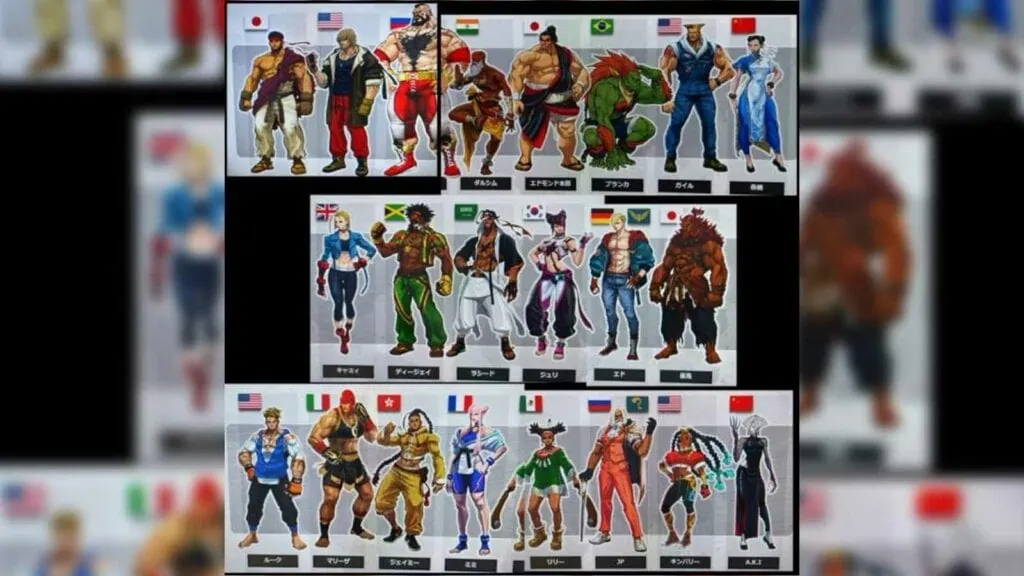 It is important to note Ken's background from the previous SF series to understand just how far he has fallen from grace.
They may be best friends, but Capcom has always designed Ryu and Ken as opposites. While they are both looking to become the best martial artist in the world, Ryu is a barefoot World Warrior who doesn't have any material attachments, while Ken was born into wealth and already has everything money can buy.
But as it turns out, the more you have, the more you have to lose.
Whenever Street Fighter's World Warrior tournaments take place, Ken often leaves Eliza behind at home when he goes to compete. Despite this, the two got married at the end of SFII, and then had their first child at the end of SFIV. According to SFIII: 2nd Impact, which takes place years after SFII and SFIV, the couple's son, Mel, wishes to follow in his father's footsteps.
---
---
Unfortunately, in the Street Fighter 6 leaks, Ken looks like he went through a financial and emotional crisis after SFV. The internet has spoken, and they're convinced he looks like a hobo. His oversized winter coat, along with his trademark red pants and outdoor boots make him look like he's been living on the streets.
Not long after the leaks surfaced online, the FGC went to town with their own stories explaining his disheveled look. Some believe he lost his fortune after getting into NFTs. Meanwhile, others are trying to repurpose the meaning of "DP" from dragon punch to divorce papers, saying that Eliza hit him with a devastating wake-up DP.
Fans will get to know what really happened to Ken when Street Fighter 6 is released next year.
READ MORE: Capcom announces Street Fighter 6 featuring a broad-shouldered Ryu