EVOS Legends won the M1 World Championship in 2019.
The following year, they were plagued by roster changes, and struggled domestically. In contrast to their previous achievements, 2020 was quiet as the squad did not pick up any titles.
Before the start of the 2021 season, EVOS Legends took big strides by bringing in LJ, Antimage, and Luminaire to join REKT, Wann, and Rexxy to form a super team.
"Antimage coming into the team was mainly my decision," EVOS Legends head coach Bjon "Zeys" Ong wrote in a social media post. "At that time the team wasn't sure yet but I was sure and I pulled the trigger."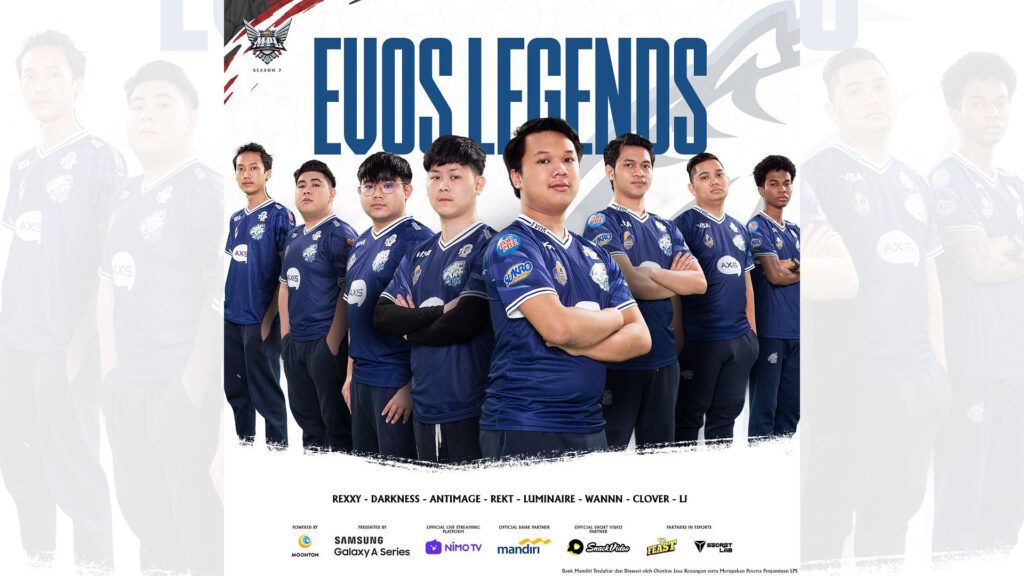 ---
---
EVOS also promoted Clover and Darkness to the starting roster before the start of MPL ID Season 7. In the third week, Ferxiic was promoted to be the new jungler to take over Wann, and "has big shoes to fill".
On top of the roster swaps, EVOS Legends players also faced turbulence in and out of the game. Wann is taking a break for personal reasons, while LJ was infected with COVID-19 and "couldn't be around for training for three weeks".
"Our current roster change is probably the most crazy one with the most changes in MPL. All five positions we have [are] currently different from the season before," wrote Zeys. "We made five full position changes that is risky and went into problems."
Zeys further revealed that he was not able to be present for training for two months before MPL ID Season 7 until one week before it started.
"Luminaire hasn't played mages before and hasn't played for a season" Zeys added. "Honestly preseason 7 is very nerve-wracking. The pressure is crazy to perform."
READ MORE: Zeys bumps Uranus to S-tier in his latest MLBB ranked tier list