If you thought a giant squid dressed up as a pirate was absurd, wait until you see this.
Moonton has just released a preview of Bane's latest Epic skin, Soul Defiler Bane. This skin is his fifth skin in Mobile Legends: Bang Bang after Castle Master, Deep Sea Monster, Warlord, and Underworld Outlaw.
Unlike his previous skins which featured him wearing historical outfits, this skin presents the Frozen King in an otherworldly form.
Apart from his intimidating armor, his body appears to be composed of a mysterious energy that glows brightly in shades of pink and red.
---
---
Soul Defiler Bane preview and improved skill effects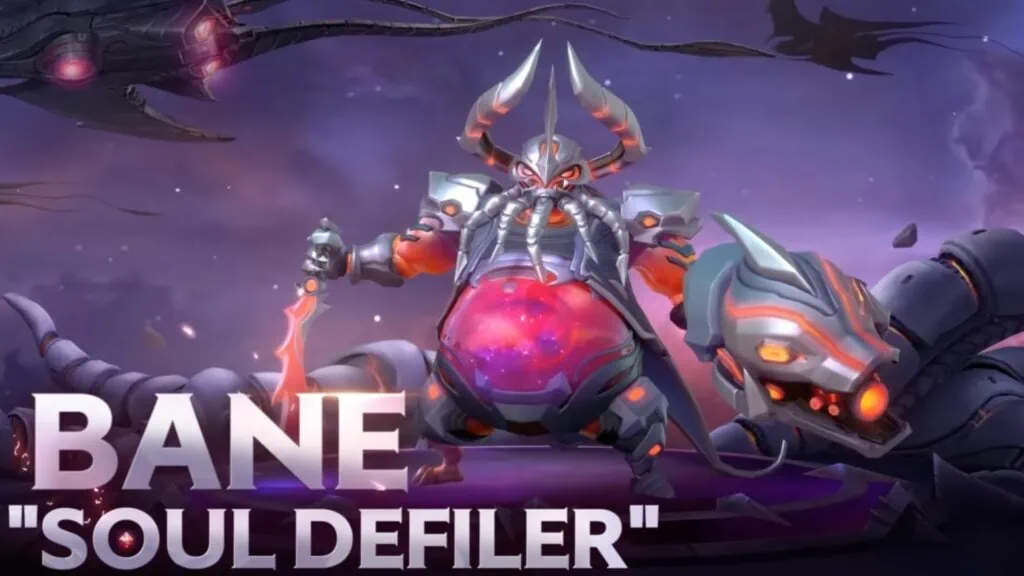 This skin is clearly not of this world. Lovecraftian-looking ships soar behind Bane against a dark, purple sky.
His armor is massive, particularly his helmet, which resembles a Viking helmet but with a more menacing touch. In his left hand, he wields a sentient hand cannon that shoots molten bullets at his enemies, while his right-hand holds a fiery sword.
Although he still has his signature tentacles on his chin, they are now covered in armor, making him appear even more intimidating.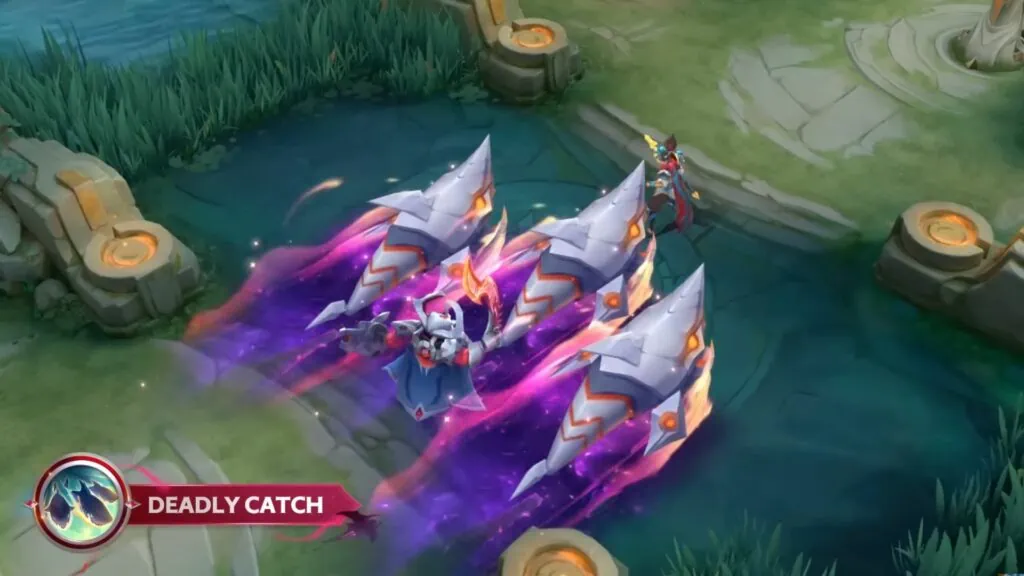 As for his skills, Bane's Crab Claw Cannon fires a living ball creature that detonates on impact. This visually striking attack is sure to catch the eye of opponents.
He can also summon armored sharks with his ultimate, Deadly Catch. These fearsome creatures swim in a bright purple ocean, knocking back any enemies they come into contact with.
---
---
Soul Defiler Bane will be available in the in-game shop soon.
Follow ONE Esports on Facebook for more Mobile Legends: Bang Bang news, updates, and guides.
READ MORE: Mobile Legends Moskov guide: Best build, skills, emblem, combos