The first Mobile Legends: Bang Bang Professional League (MPL) champion this season has been determined.
Cambodian powerhouse SeeYouSoon came out on top, and achieved victory at the inaugural Mobile Legends: Bang Bang Professional League Cambodia Season 1 (MPL KH Season 1), defeating DG Quantum in the grand final after an incredible 3-2 reverse sweep.
---
SeeYouSoon's seamless run in the MPL KH Season 1 playoffs
SeeYouSoon didn't drop any matches in their upper bracket run, and was the only team to go undefeated in the playoffs.
On the other hand, DG Quantum battled their way in the lower bracket after losing to SeeYouSoon in the upper bracket semifinal series.
It was an intense MPL KH Season 1 grand final, as both DG Quantum and SeeYouSoon fought tooth and nail to become Cambodia's representative for the M3 World Championship happening in December.
At first, DG Quantum seemed to have the momentum, after gaining a 2-0 advantage. It was looking bleak for the side of SeeYouSoon, until they did the unthinkable, and evened up the score to 2-2.
It was a close game in the decider game, up until DG Quantum miscalculated a team fight at the eight-minute mark, which resulted in four of their members getting wiped out.
With only one DG Quantum member standing, SeeYouSoon aggressively pushed the bottom lane into their opponent's base to seal the spectacular reverse sweep finish.
---
---
SeeYouSoon will represent Cambodia at the M3 World Championship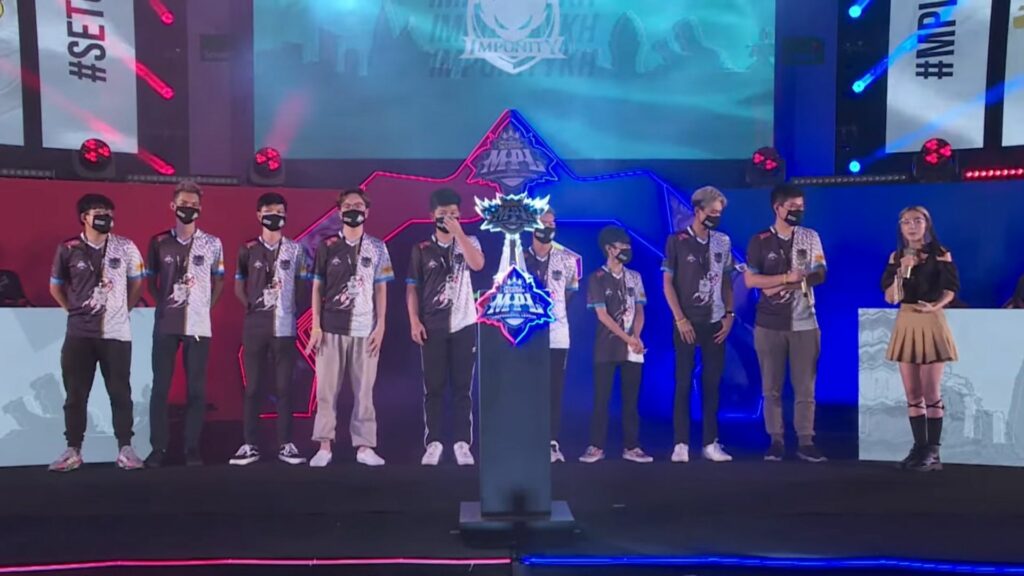 According to team captain Sam "Paragon" Sophanny, the team's victory is monumental.
"This win is a huge success for our team, and we are proud to be the first-ever MPL KH champions," said Paragon. "The team will train harder to make our fans proud, and represent Cambodia on a world stage,"
Aside from representing Cambodia at the M3 World Championship, the team will also receive the lion's share of the US$40,000 prize pool.
READ MORE: MPL MENA: Moonton launches new league in Middle East North Africa region