The Starlight skin for the month of June is Sanctified Flame Thamuz, a departure from his previous dark, nitty, and gritty skins.
Sanctified Flame Thamuz skin appears to bear some resemblance to the Moniyan Empire's Lightborn skin series. This is the fighter hero's fifth skin after Lord of Wraith, Liquid Fire, Abyssal Reaper, and General Kai.
This raises an intriguing question: Could this be the first skin for Thamuz where he is portrayed as a virtuous hero?
---
---
Sanctified Flame Thamuz appearance and skill effects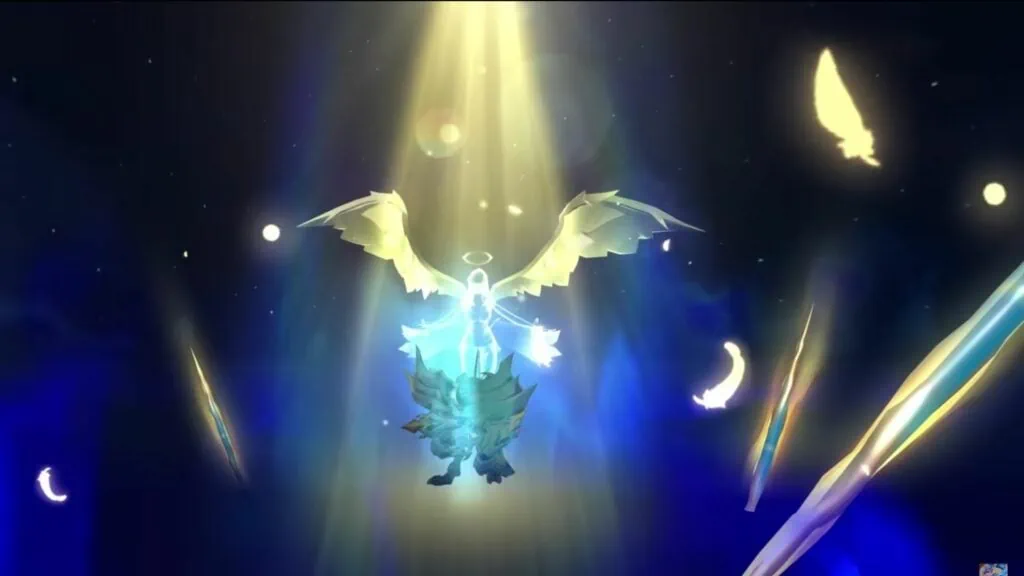 In the trailer, an angelic figure reminiscent of the Stellar Brilliance Beatrix skin is shown possessing Thamuz, resulting in his exoskeleton undergoing a complete color change.
His armor, now embellished with solid gold accents, exudes a majestic aura. Every detail, from his claws and breastplate to his horns and razor-sharp feet, has been adorned with the regal touch of gold.
While his default skin usually features a menacing red flame, the skin showcases a vibrant blue flame that burns brightly around him, emphasizing the shift towards a more enlightened theme.
Despite the transformation, there remains an intriguing hint of his sinister nature. His fangs, which have become a defining characteristic, are still present, and his piercing blue eyes continue to burn with intensity.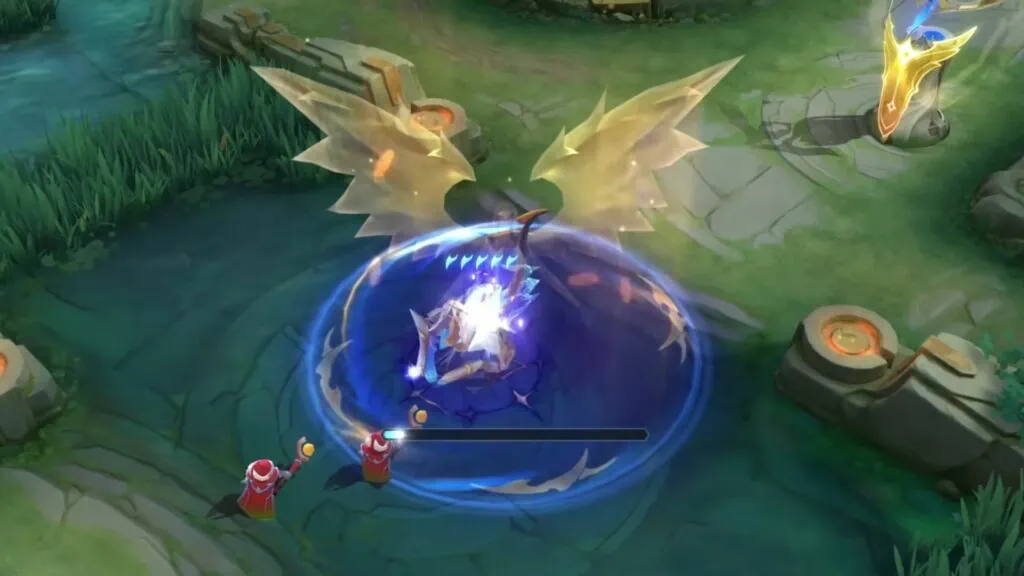 With each enhanced basic attack, Thamuz now summons solid, sharp rocks that materialize beneath his targeted enemy. When he uses Chasm Trample, a mysterious symbol in shades of gold and blue materializes beneath his landing spot
Lastly, large golden wings appear on top of him when he activates his ultimate, Cauterant Inferno.
His ultimate skill, Cauterant Inferno, unveils a stunning transformation. As the flames of his power surge, large, resplendent golden wings unfurl majestically above him.
---
---
Sanctified Flame Thamuz will be available in the Starlight shop on June 1.
Follow ONE Esports on Facebook for more Mobile Legends: Bang Bang news, changes, and updates.
READ MORE: 3 best heroes to counter the UBE strategy in Mobile Legends