There's no better way to jump right into the M4 World Championship craze than with the M4 pass, which includes many exclusive rewards.
The highlight of the pass is none other than the tournament-exclusive skins Light Chaser Beatrix and Stellar Brilliance Beatrix.
These skins feature the Dawnbreak Soldier clad in futuristic armor, equipped with individually unique versions of four of her guns. All of her skills have been visually improved as well, so much so that it looks like there's a light show on the battlefield whenever she pulls off a combo.
According to Moonton's description, the Light Chaser skin personifies the hard work players have put into the M-series championship, while the Stellar Brilliance Beatrix skin represents victory and glory.
---
---
Participate in M4 pass events to unlock Light Chaser and Stellar Brilliance Beatrix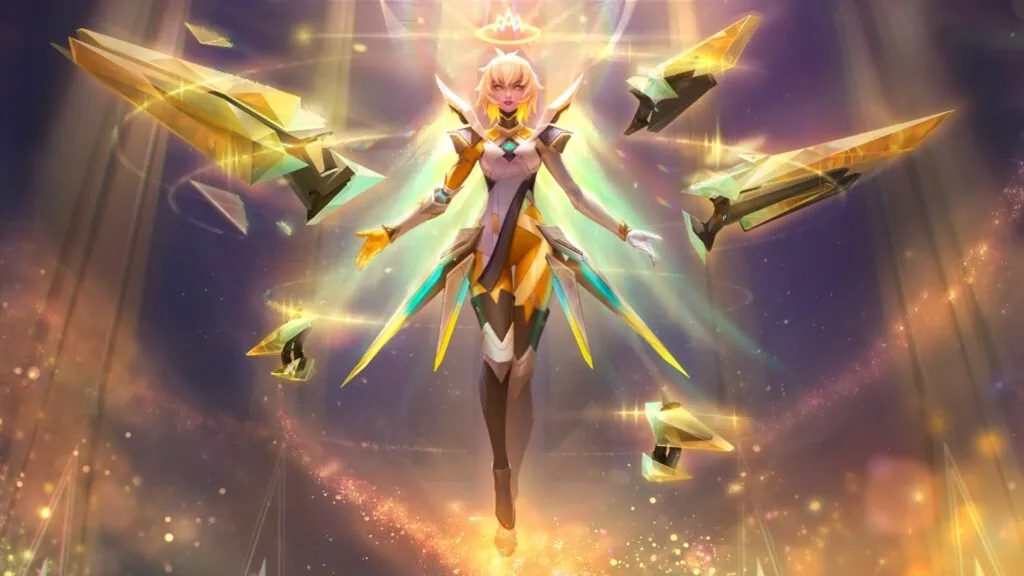 Both skins can be obtained through the M4 pass. Stellar Brilliance Beatrix is automatically unlocked for 399 diamonds, while the Stellar Brilliance skin is unlocked upon reaching level 75.
As for their skill effects, both skins now shoot laser shots depending on their equipped gun. Light Chaser has a bright red tint on her bullets, while the bullets of the Stellar Brilliance skin shine bright in gold.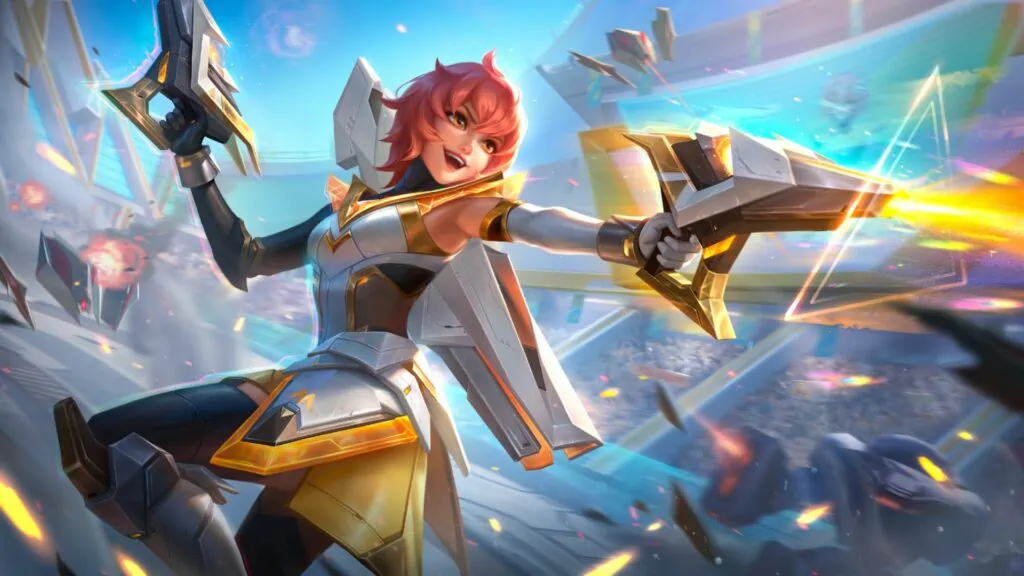 Light Chaser activates a computer hologram in front of her whenever she equips new guns.
Stellar Brilliance takes it up a notch, as Beatrix summons a large holographic version of herself that looks stunning in-game.
She now also uses jetpacks whenever you activate her second skill, Tactical Reposition. Both skins also have four unique postures when dashing, depending on the equipped gun.
---
---
The M4 pass will be released on Tuesday, December 20, and will be available until January 22.
The M4 World Championship will happen from January 1 to 15. Follow ONE Esports on Facebook for more Mobile Legends: Bang Bang and M4 news, changes, and updates.
READ MORE: Mobile Legends Phoveus guide: Best build, skills, emblem, combos