Are you an anime fan? And a fan of Japanese culture? And you're searching for your next waifu?
Look no further, for Psion of Tomorrow Guinevere is here.
Right from the start, viewers are greeted by a melodious Japanese theme led by the Shakuhachi, a traditional flute, in the opening of the skin's trailer, which draws you into Guinevere's world full of water, foxes, and holograms.
It is one of the most creative approaches Moonton has taken in an animated trailer, befitting for this one-of-a-kind Legend skin.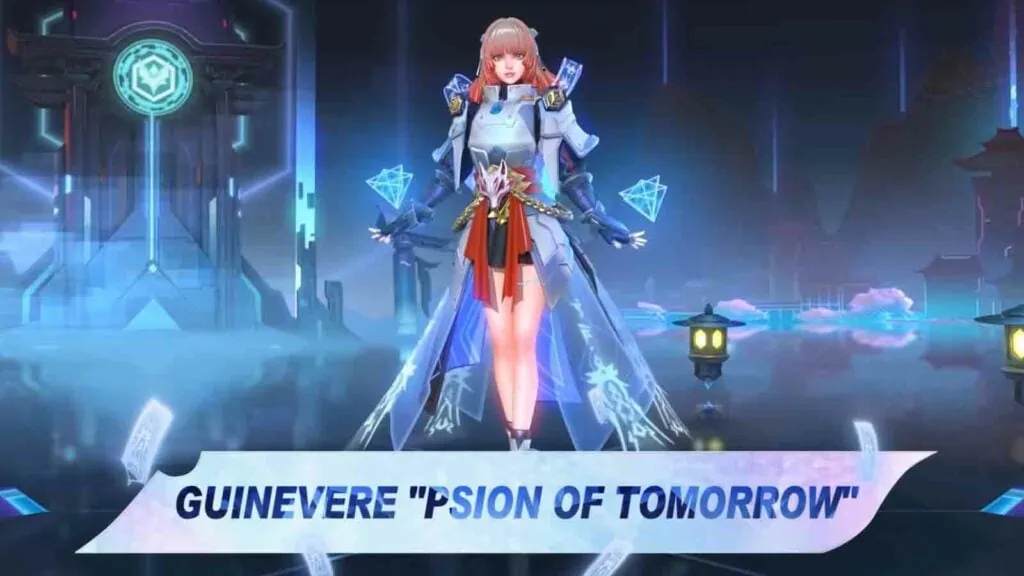 ---
---
Preview of Psion of Tomorrow Guinevere skin and its skill effects
Fusing traditional Japanese elements, anime, and futuristic visions, with a touch of Elsa from Disney's Frozen, Psion of Tomorrow Guinevere is truly stunning.
Guinevere has always rocked her bangs, and even more so here where her long hair is layered and dyed in a peachy ombre that goes from blonde to pink from its roots to its ends.
The warm tones are complemented by a red sash tied around her waist, secured by a shiny gold belt and kitsune (fox) mask, an important and enigmatic figure in Japanese folklore.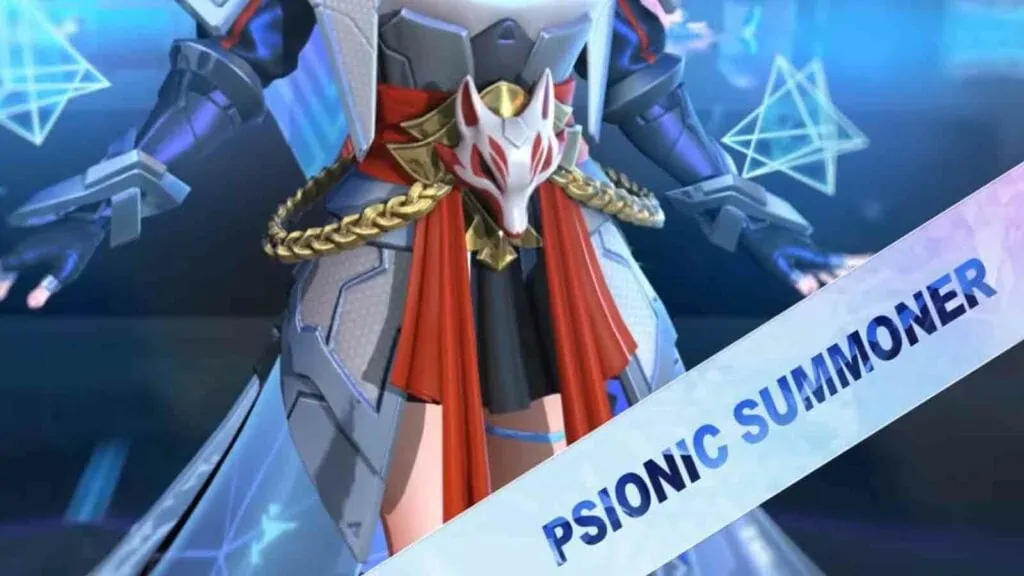 Her long trench coat has also been modernized with the use of holograms, giving it a much lighter feel at the bottom compared to its armored top, making it more "kimono-like" in the process.
In contrast to her long outer wear is Guinevere's short black mini skirt, a flirty detail that delivers a touch of modern sexiness.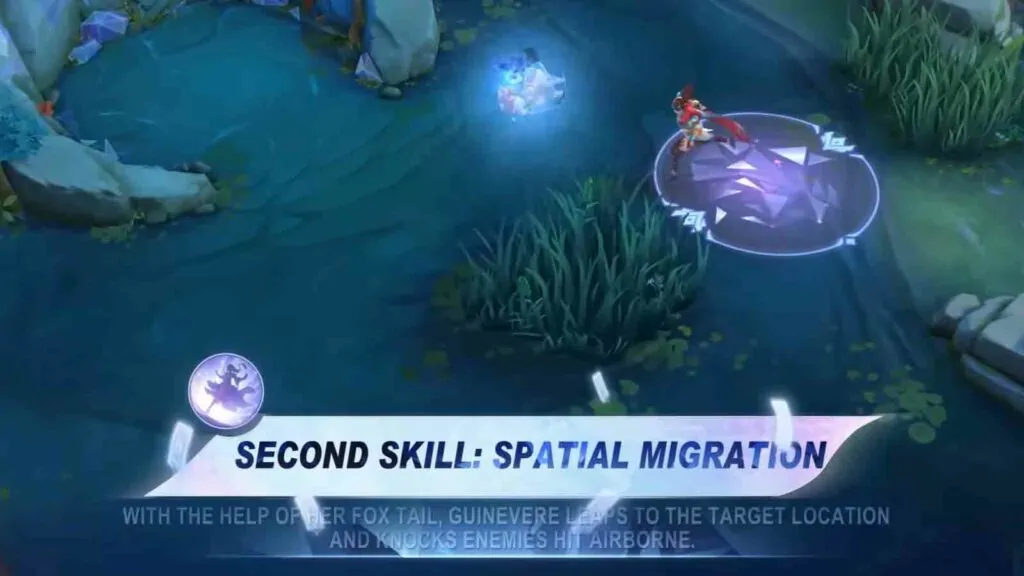 Psion of Tomorrow Guinevere's skill effects are colored in purple and light blue pastel hues that come together to create pretty prismatic visuals.
When she casts her ultimate, Violet Requiem, kaleidoscopic spirit foxes and dramatic red outcrops appear around her in a psionic field. Its animation is so dramatic, you'll feel like you just released your bankai.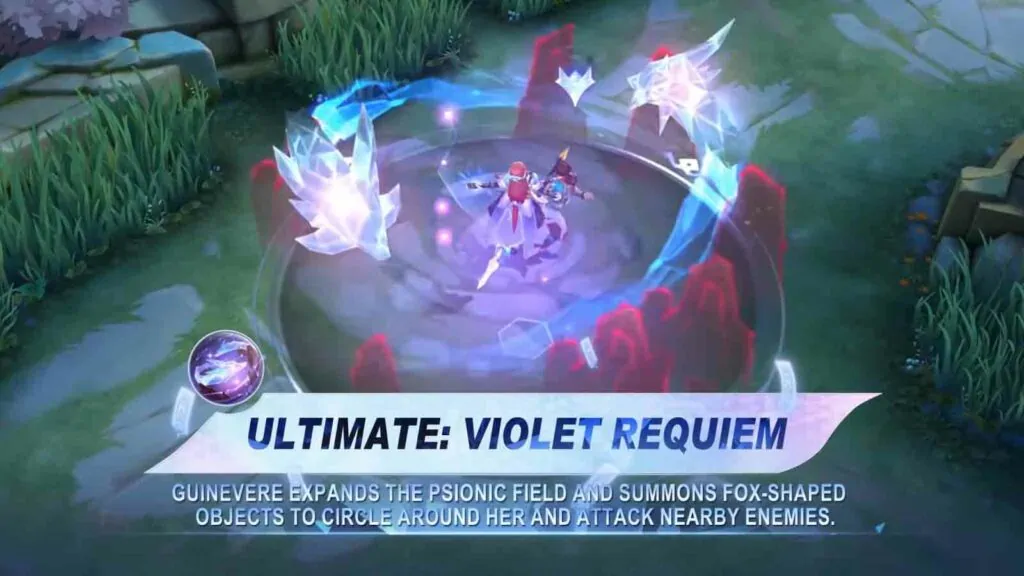 Besides her over-the-top ultimate, you'll also be impressed by her recall animation and effects, which totally make this skin pop.
One of the most iconic landmarks in Japan is the orange torii gate, found commonly at Shinto shrines. The most famous is the long line of tangerine gates at the Fushimi Inari Shrine in Kyoto, a common sight on Instagram.
In the Land of Dawn, Psion of Tomorrow Guinevere conjures her very own, psychedelic gate and walks through it like a deity. Gorgeous!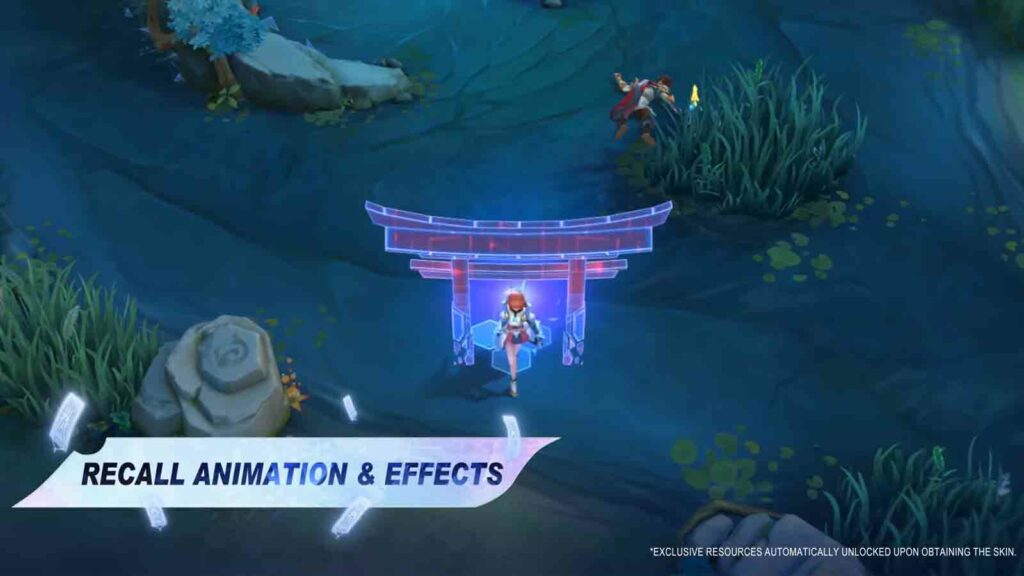 The skin will be available on April 25, along with the previous S.T.U.N. skins for a limited time.
---
---
Follow ONE Esports on Facebook for the latest Mobile Legends: Bang Bang news, updates, guides, and more.
READ MORE: Steal the spotlight with M-World Wanwan, your new pop idol princess