The MPL Invitational 4 Nation Cup group draw was conducted this week as 12 teams were divided into three groups.
The MPL SG/MY, MPL MM and MPL ID champions from Season 5 will be given a bye and seeded in the upper bracket of the playoffs. The second place MPL ID and MPL SG/MY teams will either be seeded in the upper or lower bracket.
Winners of Group A, B and C will be seeded in the lower bracket.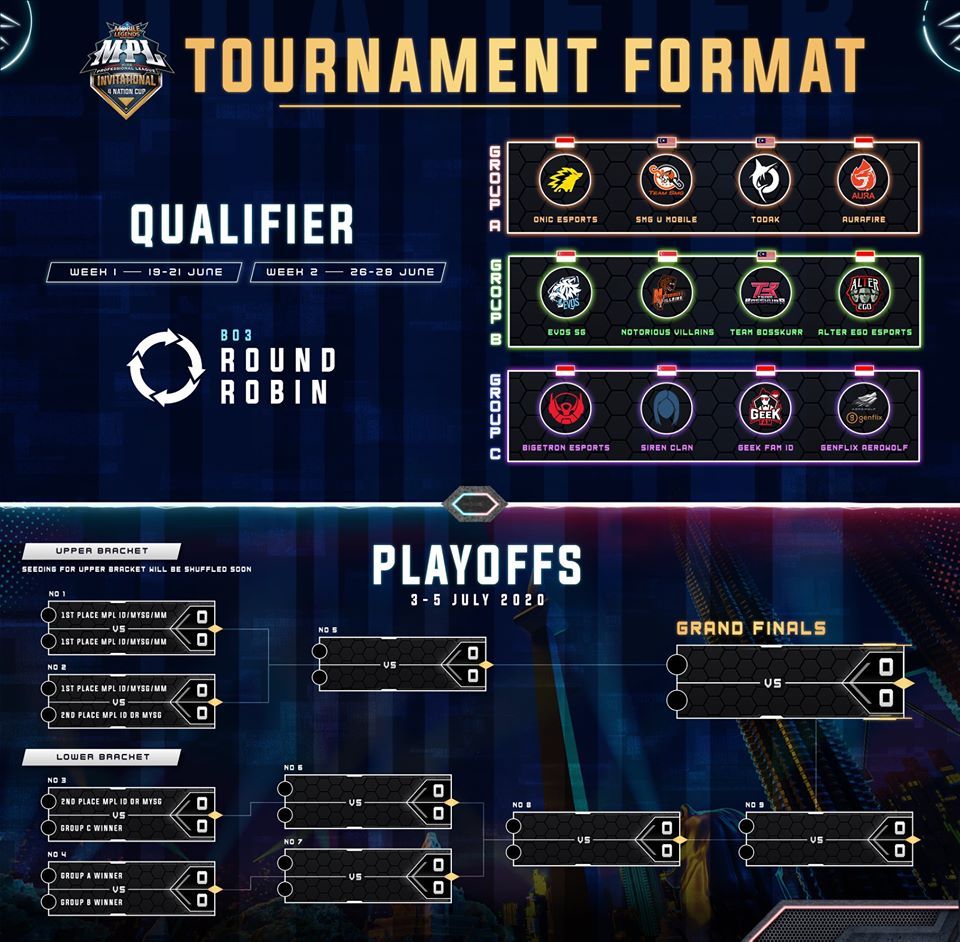 In Group A, middle of the pack MPL SG/MY teams Team SMG and Todak are joined by a largely untested new Aurafire roster.
---
---
Onic Esports made it all the way to the lower bracket MPL ID final before dropping out of the race to EVOS — and is likely to top Group A.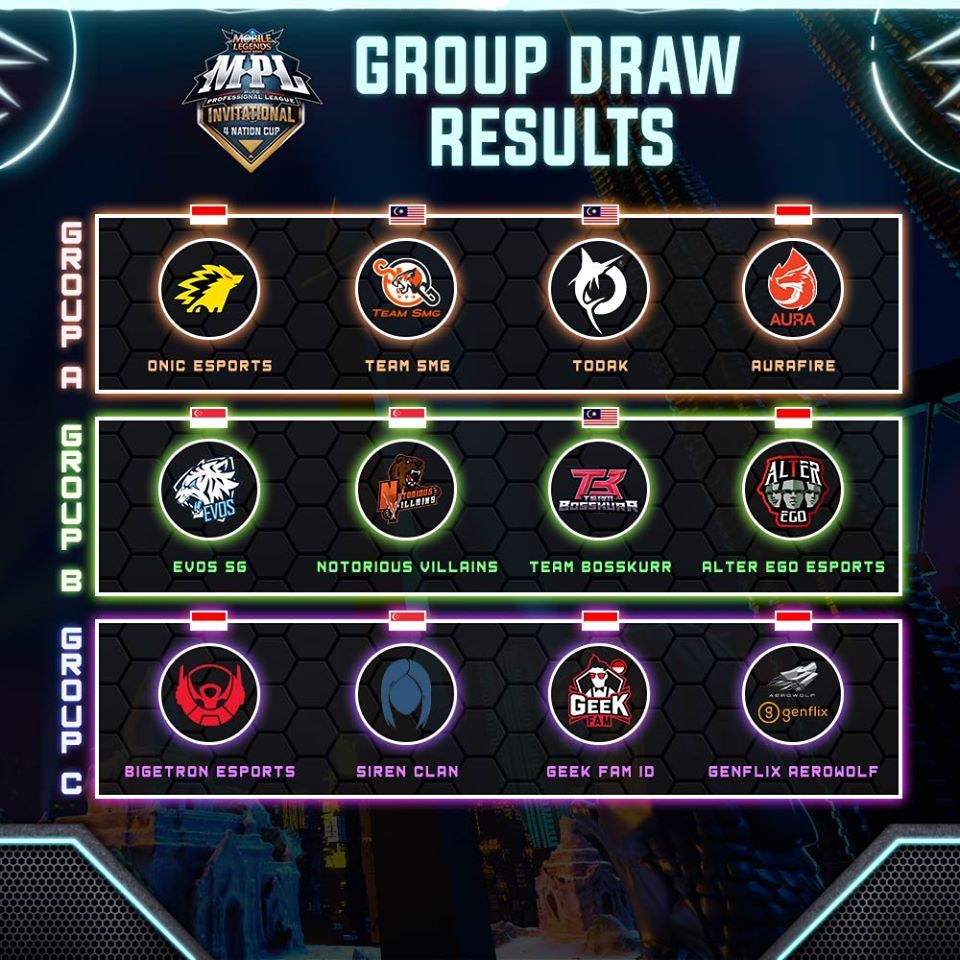 EVOS SG in Group B have been undergoing roster changes in the off season, but since most of their core members have remained, we still expect them to do well in this group.
They are joined by last place MPL SG/MY Singapore team Notorious Villains, who switched out three of six members for MPLI after a disappointing Season 5.
Both Team Bosskurr and Alter Ego Esports finished fourth in MPL SG/MY and MPL ID respectively, but could not win their first series in playoffs, and dropped out of the race early.
The clearest winner in Group C is Bigetron Esports, previously known as Bigetron Alpha, who tied with RRQ Hoshi for first place in the regular season with 11 match wins and three losses.
Geek Fam ID and Genflix Aerowolf finished in the bottom three for MPL ID S5, while Siren Clan was ranked ninth in the MPL SG/MY regular season.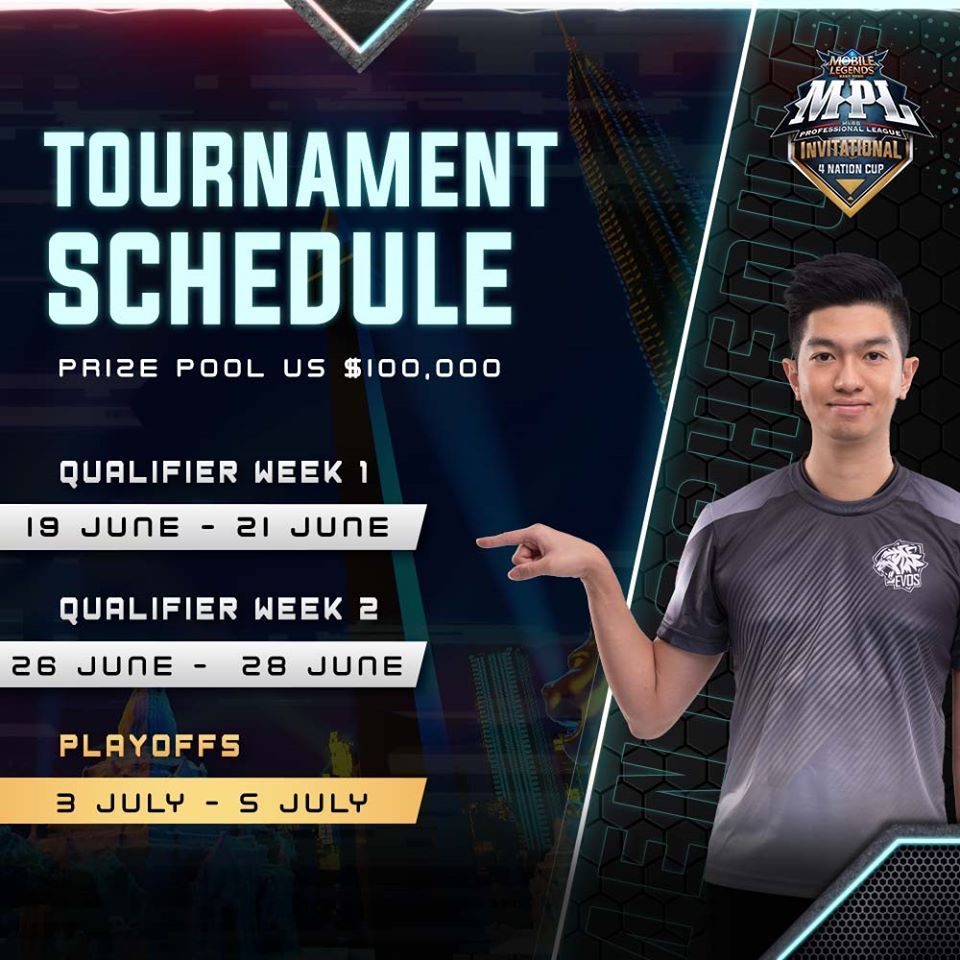 The MPLI 4 Nation Cup group stage will be played over two weekends in a round robin best-of-three format starting June 19.
The playoffs will be held from July 3 to 5, where teams will compete for a total prize pool of US$100,000.
All matches will be played online. Catch the action live on MLBB's official social channels.
READ MORE: Indonesia, Malaysia, Singapore, and Myanmar will face off in the Mobile Legends Pro League Invitational 4 Nation Cup