Moonton has released Mobile Legends: Bang Bang patch 1.7.58, a few days before the MPL season begins in the Philippines and Indonesia.
The new patch focused on toning down the impact of on-hit effects on marksmen heroes and optimizing combat mechanics such as blink interruptions and knockback effects, according to Moonton.
There are also fewer hero changes in this patch compared to previous patches, with only 15 heroes adjusted in this patch. The highlight of this patch, however, is the hero Arlott, the first hero released this year.
Here are all the buffs, nerfs, hero revamps, and battlefield adjustments in patch 1.7.58.
---
Arlott is the newest hero in Mobile Legends patch 1.7.58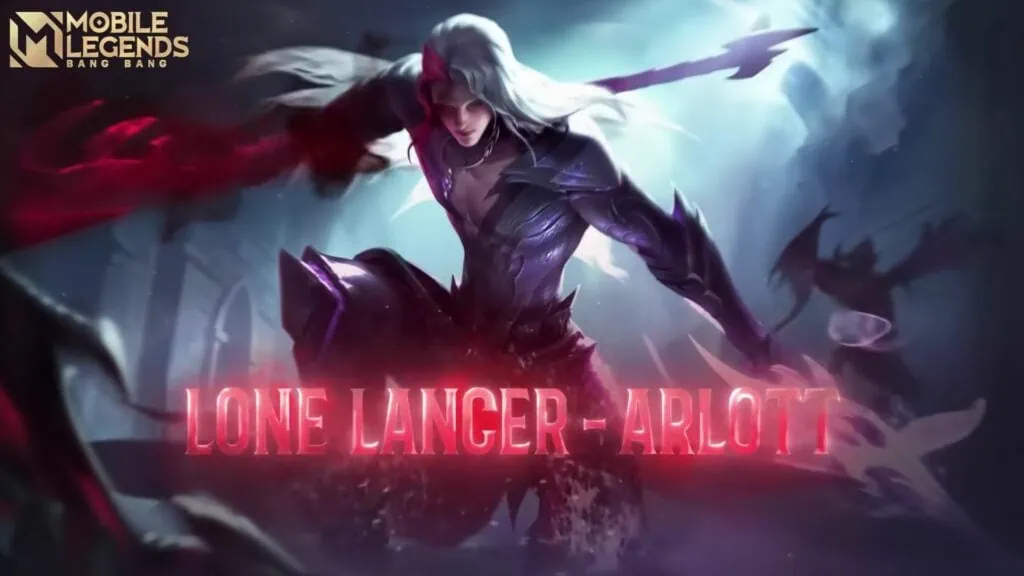 Passive – Demon Gaze
Arlott automatically marks a nearby enemy hero every so often. Also marks enemy units near Arlott that become affected by crowd control.
Skill 1 – Dauntless Strike
Arlott swings his lance forward, dealing damage to targets in an area and briefly stuns them. Targets hit by the furthest part of the AOE will be stunned longer.
Skill 2 – Vengeance
Arlott charges at a target. If the target is marked by [Demon Gaze], this skill will deal double damage, refresh its cooldown, and heal Arlott.
Ultimate – Final Slash
Arlott cleaves in front of him, dealing damage in an area and displacing enemies hit to the end of the swing.
---
Patch 1.7.58 hero adjustments
Hanabi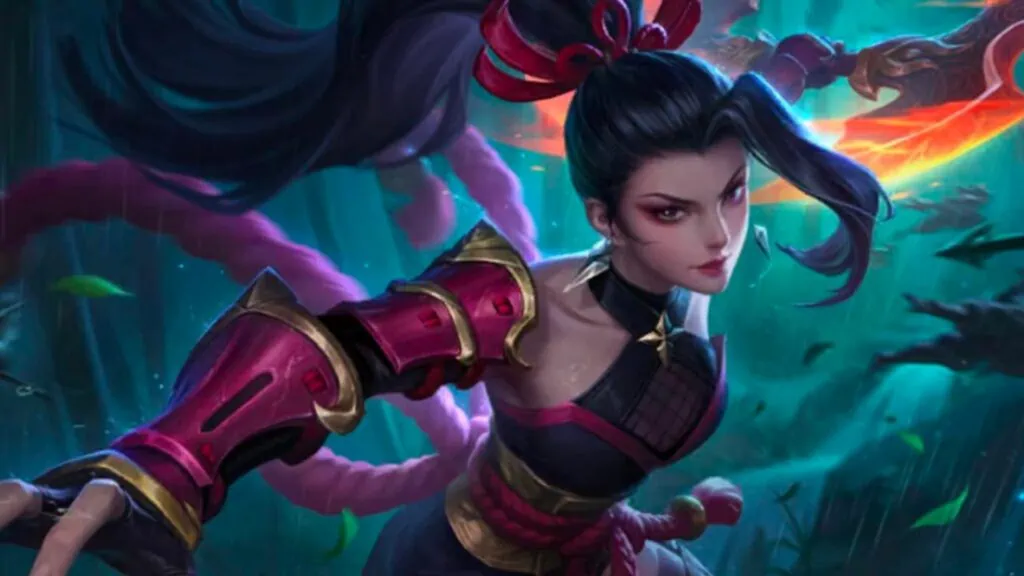 Basic Attack
New Effect: When the first target of her basic attack is not a turret, it will continue to bounce even after bouncing to a turret
Skill 1 – Ninjutsu Petal Barrage
New Effect: Shields from sources other than this skill now also grant control immunity
Skill 2 – Ninjutsu: Soul Scroll
Projectile velocity slightly increased
Ultimate – Forbidden Jatsu: Higanbana
Projectile velocity greatly increased
---
Natan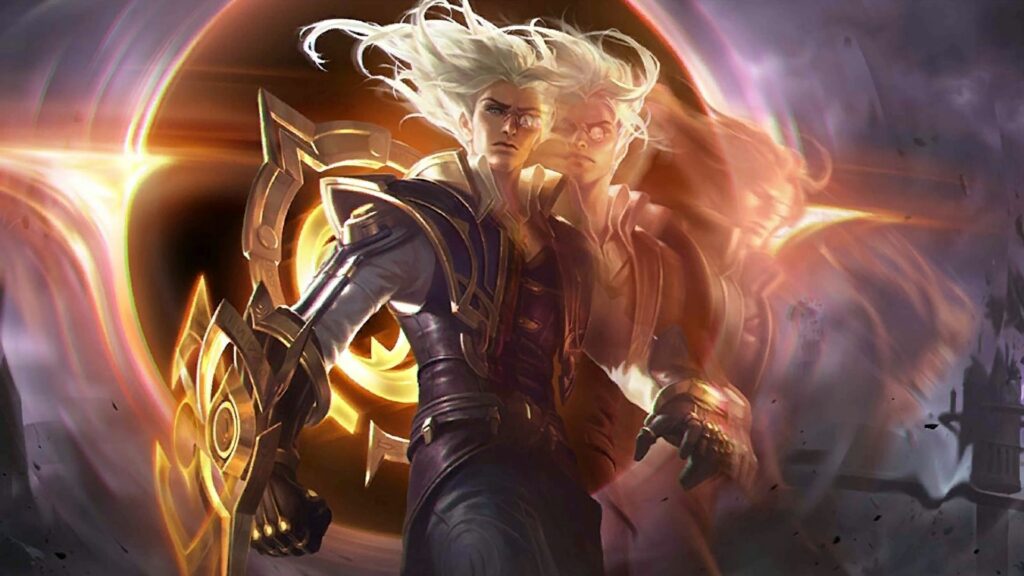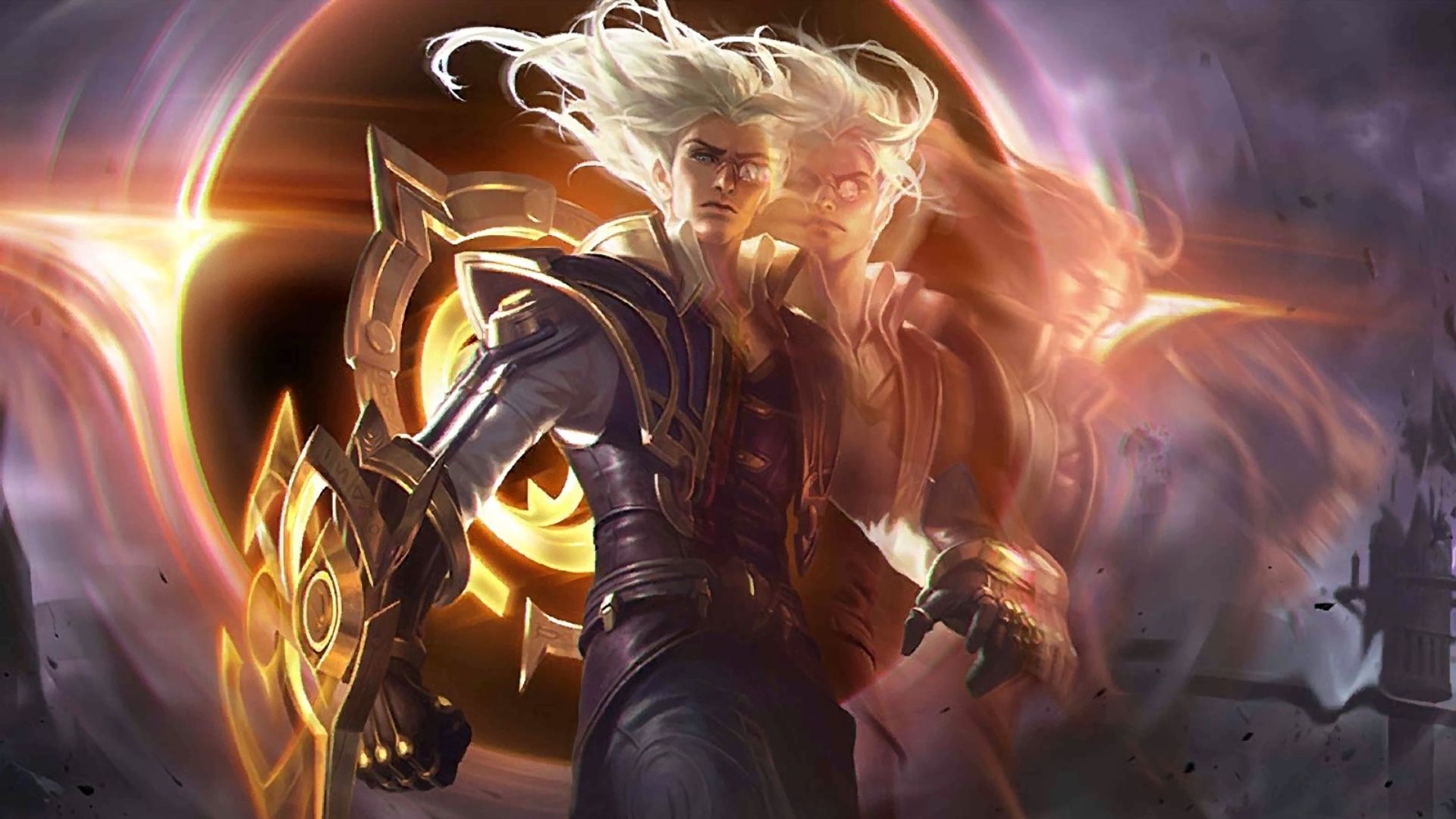 Passive – Theory of Everything
Base Damage increased from 20 to 45
Lifesteal ratio increased from 50% to 80%
Spell Vamp ratio increased from 30% to 50%
Ultimate – Entropy?
Cooldown decreased from 42-30s to 38-28s
Other
Adjusted Natan's skin attributes. He now gains more Magic Power instead of Physical Attack.
---
Karrie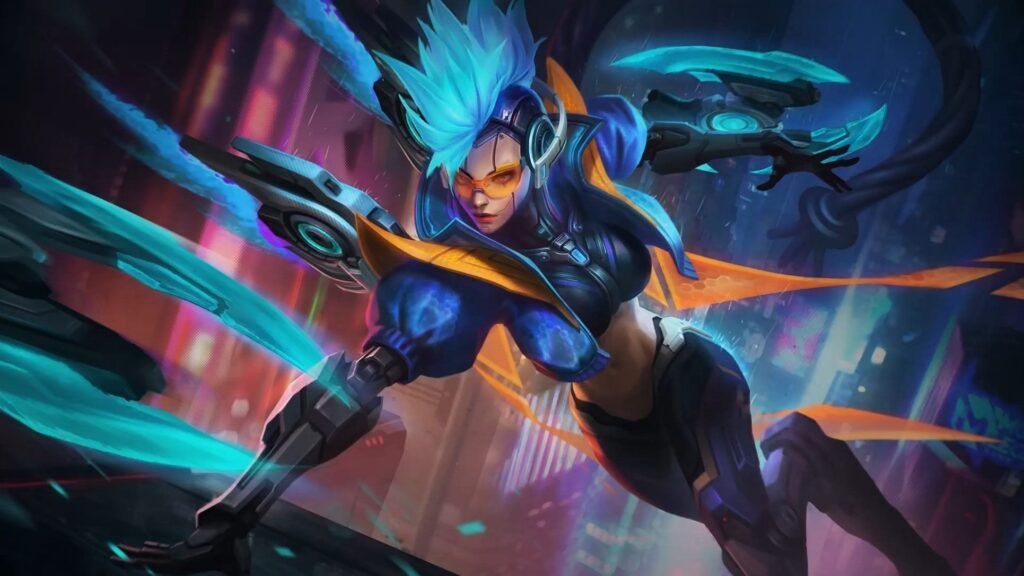 Passive – Lightwheel Mark
Damage adjusted from 8% of target's Max HP to 6-8% of target's Max HP
Ultimate – Speedy Lightwheel
Basic attack damage adjusted from 65%-75% total physical attack to 50%-70% total physical attack
Basic attack's effect adjusted from 65%-75% to 50%-70%
---
Moskov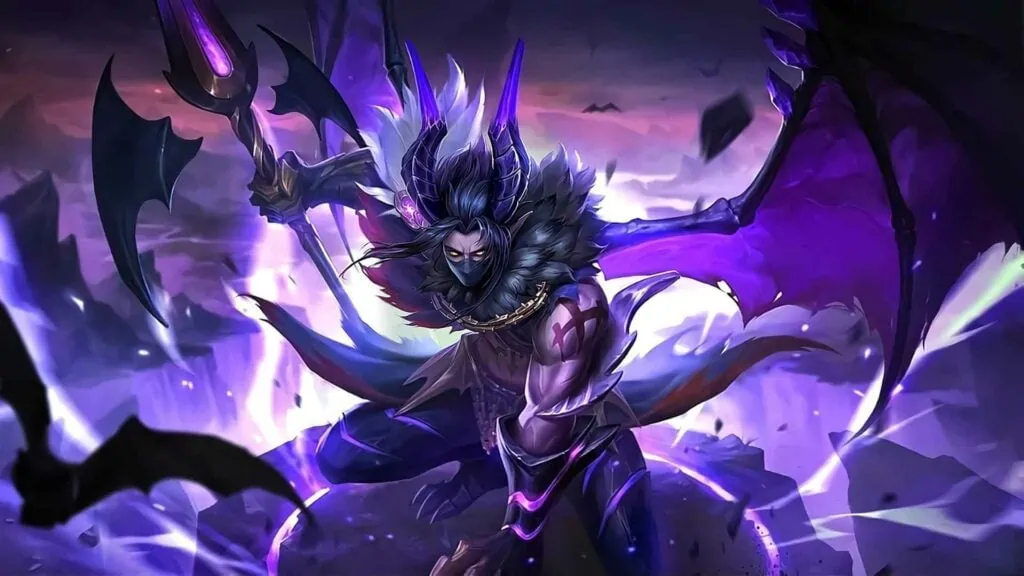 Skill 1 – Abyss Walker
Cooldown increased from 7.5s to 10-8s
Attack speed increase adjusted from 1.3-1.5 times to 1.15-1.5 times
---
Julian
Passive – Smith's Legacy
Enhanced basic attack's magic power increased from 100% to 120%
Enhanced Skill 1 – Scythe
Base continuous damage increased from 65-185 to 90-210
Enhanced Skill 2 – Sword
Damage increased from 60-80 +12% magic power to 75-115 +15% magic power
---
Edith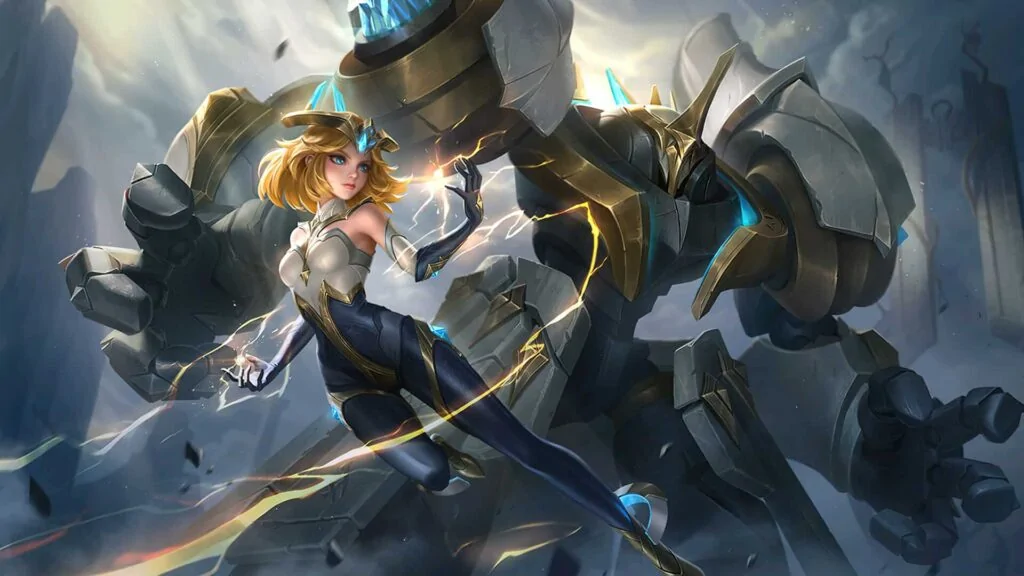 Passive – Overload
Chain Lightning Damage adjusted from 105 + 6*level + 30% magic power to 4% of target's Max HP + 30% magic power
Chain lightning damage on minions increased from 180% to 300%
Ultimate – Primal Wrath
Transformation shield increased from 350-650 + (8% Max HP + 80% magic power) to 350-650 + (5%-20% Max HP) (Percentage portion increases with Wrath)
Attack speed after transformation increased from 25%-150% to 50%-150%
Lifesteal After transformation increased from 5%-30% to 10%-30%
---
Paquito
Skill 1 – Heavy Left Punch
Enhance Shield increase from 120% to140%
Skill 2 – Jab
Enhanced Damage increased from 240-640 +215% physical attack to 250-750 +230% physical attack
---
Cyclops
Skill 2 – Planets Attack
Skill cost decreased from 75-125 to 60-90
Ultimate – Star Power Lockdown
Damage increased from 500-800 to 550-880
---
Esmeralda
Skill 2 – Stardust Dance
Magic damage increased from 240-440 +90% magic powr to 300-550 +120% magic power
Cooldown reduction upon hero hit increased from 1.3s to 1.5s
---
Gloo
Skill 1 – Slam, Slam
Slam damage decreased from 200-300 to 100-250
HP Regen from Goo decreased from 3% to 1.5%
Gloos will not get stuck in walls anymore
---
Yve
Skill 2 – Void Crystal
Initial slow effect decreased from 50% to 25% (final slow effect remains at 75%)
Ultimate – Real World Manipulation
Cooldown increased from 50-40s to 58-50s
---
Lapu-Lapu
Skill 1 – Justice Blades
Base damage decreased from 175-300 to 140-265
Ultimate – Bravest Fighter
Base damage of first two hits decreased from 380-580 to 345-545
---
Hayabusa
Skill 1 – Ninjutsu: Phantom Shuriken
Base Damage decreased from 170-270 to 150-250
---
Fanny
Attributes
HP growth increased from 131 to 141
---
Yin
Passive – Leave it to Me
New Effect: Yin gains 8% spell vamp when there are no allied heroes within 4 units
---
Patch 1.7.58 battlefield adjustments
Conceal
Max movement speed decreased from 30%-75% to 24%-60%
Movement skill interruption
Skills that knock targets airborne or cause suppression will now interrupt quick movement skills and cause the target to stop immediately.
Knockback Effect Adjustment
Skills that knockback now count as control skills. We've made changes to the following skills to conform with this new mechanic change (knockbacks will now apply a micro stun)
---
Learn more about the changes the new hero Arlott, and the five heroes that will always be viable no matter the meta.
Follow ONE Esports on Facebook for Mobile Legends esports news, guides and updates.
READ MORE: Exclusive: These three tips are all you need to become the best tank Chou, says Yawi