MLBB fans are getting a first look at MLBB's new, considerably less cluttered main interface that is planned to come out later this year, and even provide feedback.
The MOBA's developers have been diligently working on this feature in conjunction with the redesigned emblem system, both of which are slated for release in the coming months, according to Moonton.
Moonton has also included the new MLBB main interface feature in Layla's Workshop, allowing players to provide suggestions for enhancing the interface before its release.
---
---
The three main reasons behind the MLBB main interface revamp, according to Moonton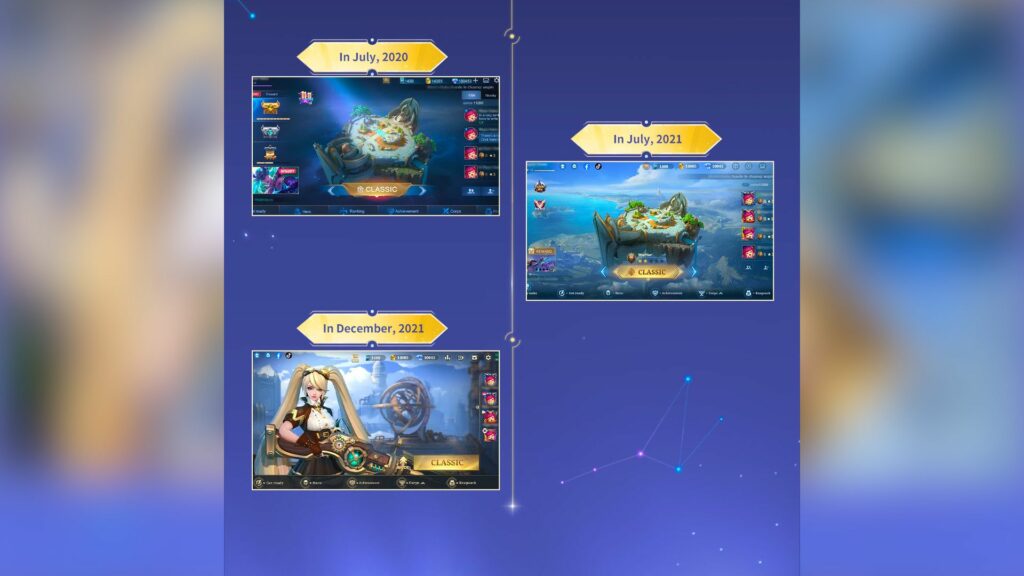 In a recent series of Facebook posts, Moonton developers shared their plans to implement significant changes to the MLBB main interface. The developers outlined three key reasons for these upcoming updates.
The first goal is to simplify the main interface by hiding non-essential features, aiming to streamline the gameplay experience.
The second objective is to highlight new hero releases, ensuring that each new hero is prominently featured on the home screen upon their release.
Lastly, the changes aim to improve game performance, particularly for lower-end devices. The revamped interface seeks to optimize performance while providing visual enhancements.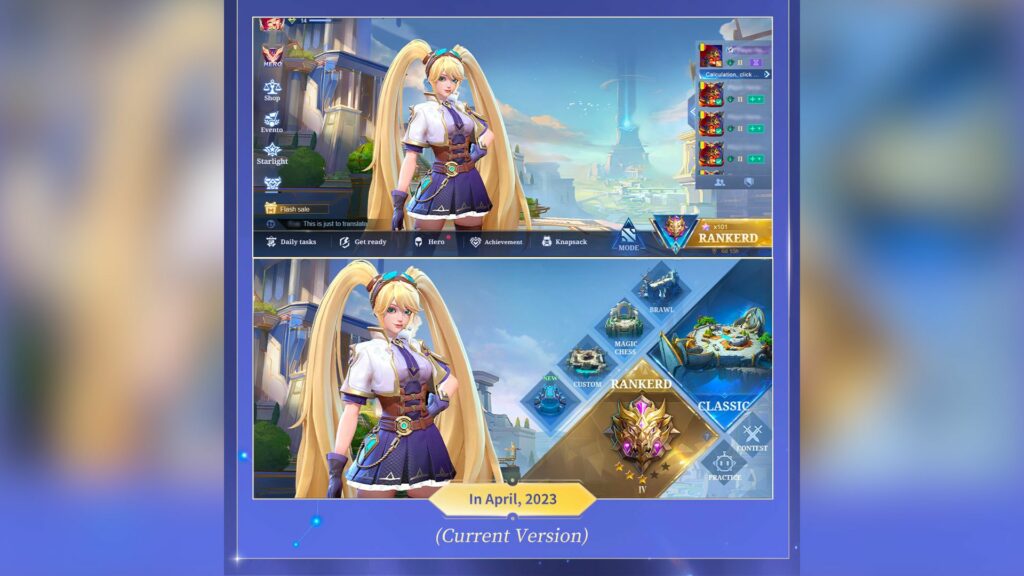 Moonton also confirmed that the marksman hero Ixia will be the first hero to be showcased in the new UI.
The release date for these updates has not been announced.
Players are encouraged to visit Layla's Workshop in the MLBB app to provide feedback and suggestions for further improvements to the new interface before its official launch.
Follow ONE Esports on Facebook, Instagram, and TikTok for MLBB esports news, guides, and updates.
READ MORE: This pro player's mom threatened to call the cops on him for forging her permission — now he's a superstar