Maxhill "Antimage" Leonardo is a high-profile player in Indonesia's professional Mobile Legends scene. While he's been playing as Onic Esport's starting offlaner, Antimage is reportedly very close to another MPL ID team, EVOS Legends.
Aside from being spotted at casual hangouts with EVOS players, the Onic player was also seen on the EVOS squad in a scrimmage with Bigetron Alpha.
While nothing has been confirmed yet, there may be a chance of Antimage heading towards the White Tiger team soon.
EVOS Head of Esports Aldean Tegar recently uploaded a story post of a player signing a contract with the team. While the face is covered by an emoji, many predict that it's possibly Antimage due to the player's slightly bigger physique.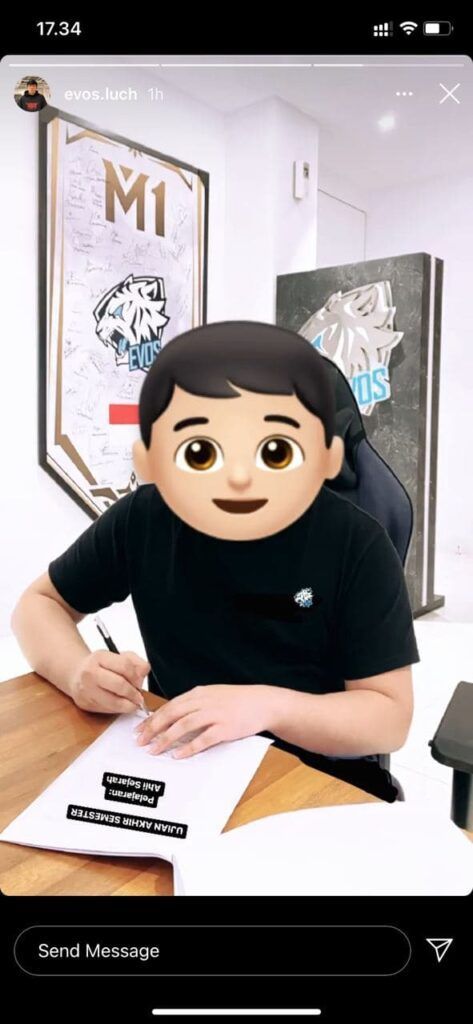 ---
---
With the rumor now spreading across the league, many fellow pros have chimed in on the situation. During a Nimo TV podcast, Kyy, Ahmad, Udil, and Erii discussed Antimage's player contract and price.
In the podcast, Udil clearly stated that Antimage's cost as a player is twice his own worth. This means that if Udil's price was really IDR300M (US$21,000) when Alter Ego signed him, Antimage would be worth around IDR600M (US$42,000).
"Last time, I understand it was twice. His name is currently free. Later there will be bargains in the process," said Udil. "If he gets a choice, he should ask for an expensive amount. But if not, he should have sold himself like me, cheap."
If Antimage's transfer to EVOS is realized, the White Tigers will get double the benefits on their team. Aside from having tons of offlaner experience in the game, Antimage is also one of the most popular players in MPL, which would help drive fans and merchandise sales to EVOS.
READ MORE: 'Onic is not solid enough' says offlaner, Antimage