The Twilight Goddess is getting another makeover in Mobile Legends: Bang Bang. Epic skin Dawn Revelation Lunox will be the hero's seventh.
The skin was teased on Mobile Legends: Bang Bang's YouTube page. Unlike her previous Eyes of Eternity skin where she is portrayed as a villain, Dawn Revelation Lunox shines a more positive light on the mage hero.
Preview of the new Epic skin, Dawn Revelation Lunox
In this skin, Lunox is wearing a violet and white dress similar to Selena's Thunder Flash skin.
She also has a beautiful set of wings which really highlights the dual skill sets of Lunox. On her right, the chaos wing is colored violet and a has mystical feel. On her left, the order wing is vibrantly colorful, and reflects the corresponding skill set.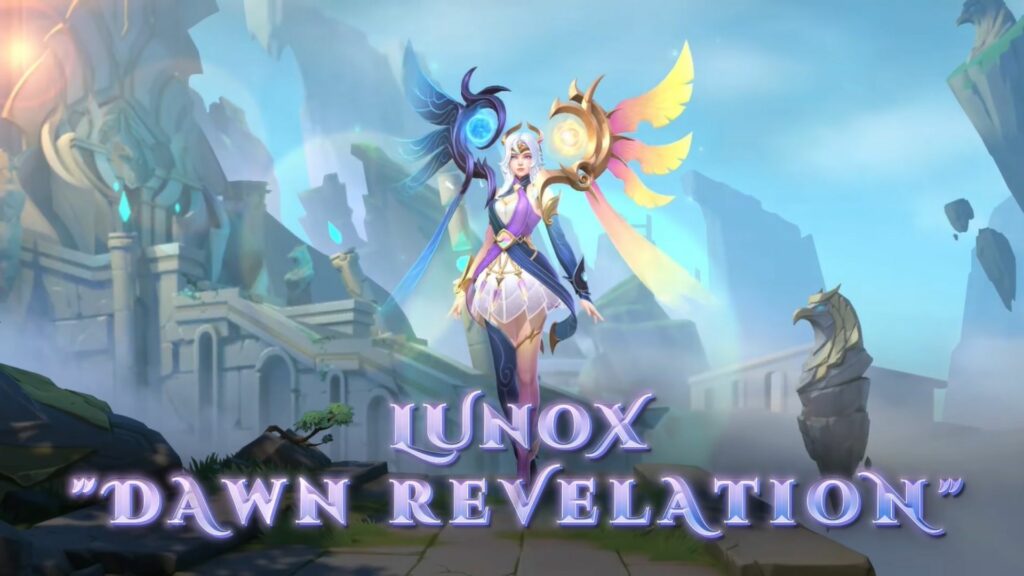 ---
---
Epic skin Dawn Revelation Lunox skill effects preview
Classified as an Epic skin, this skin will feature tons of changes to her skills. She now summons colorful glitch trails whenever she uses Starlight Pulse, Chaos Assault, and Cosmic Fission.
As for her ultimate skills, Power of Order: Brilliance now has a more intricate, golden design around the area of effect. For Power of Order: Darkening, she unleashes dark blue shards to an enemy with each dash.
Dawn Revelation Lunox will be available in the Mobile Legends: Bang Bang in-game shop soon.
READ MORE: Shura Hayabusa lets you fight alongside a gigantic purple avatar of himself