November is the month of The Blazing West for Mobile Legends: Bang Bang players. According to Moonton, their 101th hero Mathilda will also be free to claim at the tail end of the event.
Here is the full list of items that you can claim for free by logging into the game:
November 21 – Clint or Claude emote
November 28 – Cerulean Winds Vale
December 5 – Blazing West avatar border
December 12 – Mathilda
Participate in events to win more cosmetics, such as the Blazing West recall effect, and a chance to win Crimson Warrior Alpha. According to the event trailer, you can even trigger special events to unlock different storylines.
---
---
The first skin to be released to tie-in with the Blazing West event is Blazing Force Aldous! All Blazing West Series skins have a fiery appearance, with deep shades of ember. They also focus on the idea of mechanical parts, which adds a futuristic feel to the classic Wild Wild West theme.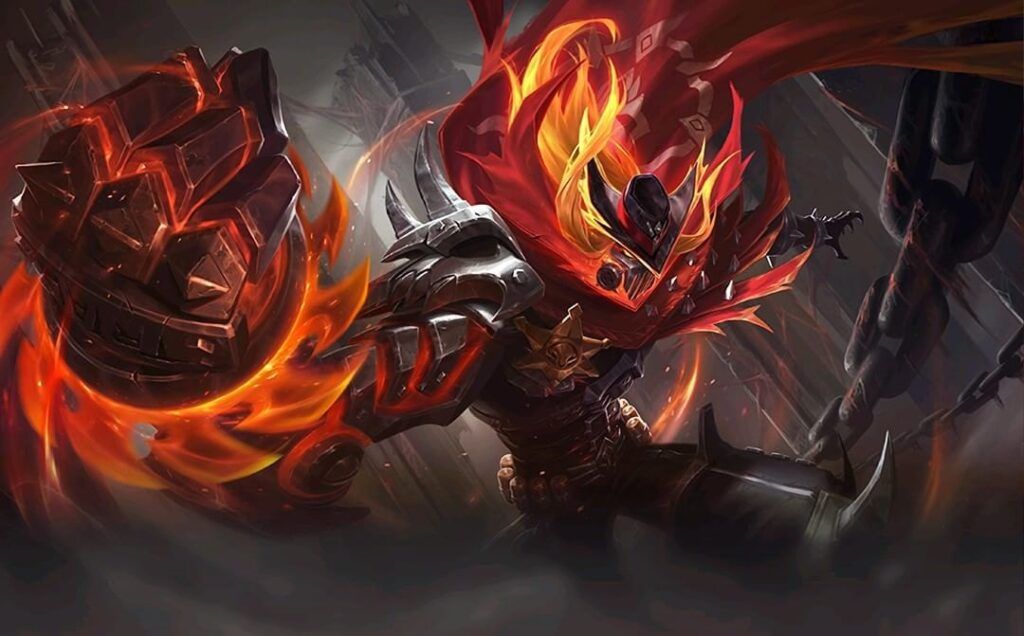 In the trailer for Epic skin Blazing Force Aldous, he's labeled as a defender of justice who is "chaotically programmed". So as much as he is supposed to be a good guy, there's also a hint of madness in his burning personality that no doubt landed him on the "Wanted" list.
His right mechanical arm is especially detailed and ends with the word "trial" written on his fist. When Contract: Soul Steal is cast, yellow sheriff badges appear around him, but with an obvious mocking face in the middle.
His ultimate, Contract: Chase Fate, turns him into a red-hot spinning drill that leaves a trail of thick smoke behind. You definitely don't want to mess with this menace.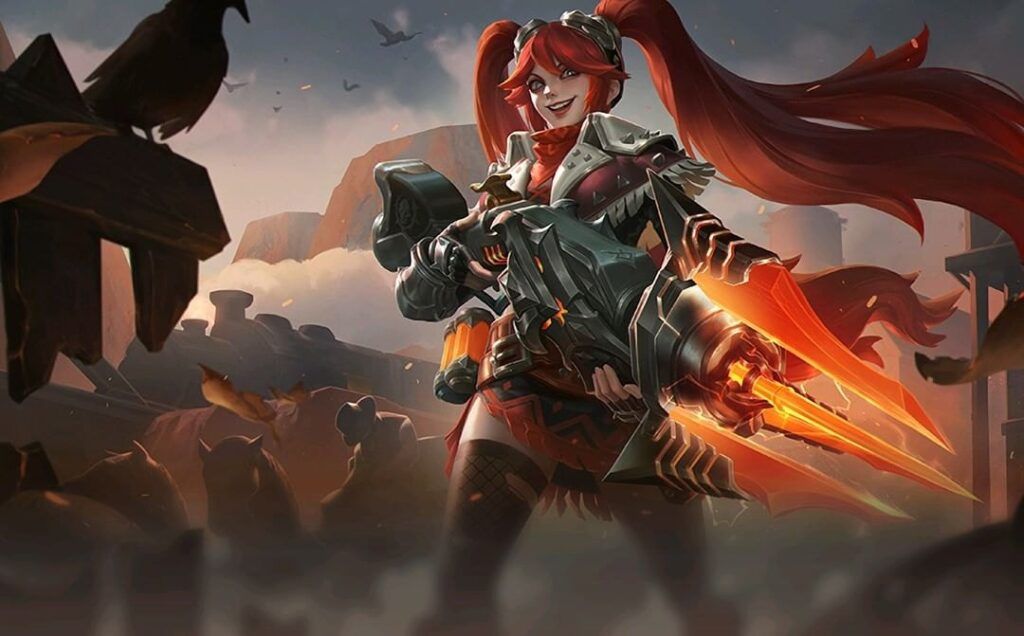 Killing machine. Defiant. Maniacal. Bloodthirsty.
These are the words that describe Blazing Gun Layla, the second Epic skin in the series. The splash art doesn't do enough justice to her in-game model, where you can clearly see her knee-high boots paired with a torn pantyhose that makes this skin sexy and edgy at the same time.
Even though her outfit contains motifs from the Wild Wild West, it's also very modern thanks to the cropped top, cropped jacket, and mini skirt with tassels.
With bright marmalade ponytails and glowing gun, Blazing Gun Layla brings a high contrast to the map. Her ultimate, Destruction Rush, sends out a large vehement projectile that lights up the battlefield.
Based on the trailer, we expect Clint, the true original marksman of the West, to also receive a new skin.