The seventh season of MPL Indonesia is just a few weeks away and its eight participating teams have officially announced their rosters.
With teams shuffling players around for the best possible squad, will there be a rising team who will dethrone the two-time defending champs of RRQ Hoshi?
Let's take a look at the complete team rosters of MPL ID S7.
---
Alter Ego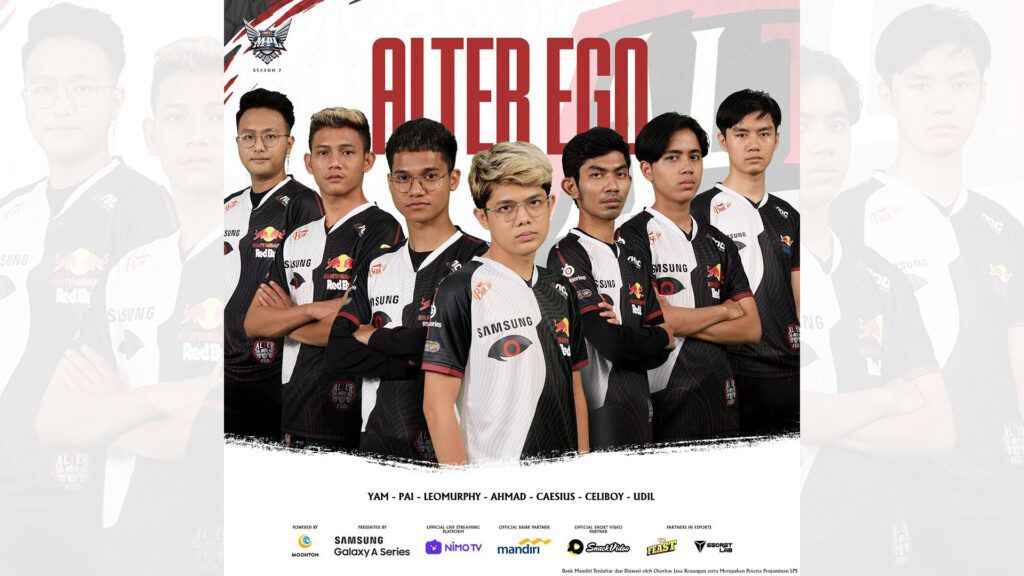 Alter Ego personifies the phrase, "if it isn't broken, then don't fix it." Currently in their peak performance, AE's current goal this season is to cultivate the five starting players along with back-ups Yam and Caesius.
With the same roster, AE doesn't need to spend time reconstructing the chemistry that has already been formed. Facing a hard-fought loss in the S6 Grand Final against RRQ, Ahmad and the boys are definitely prioritizing a championship victory by the end of the season.
Final Roster
Udil (Support)
Yam (Offlane/Support)
Leomurphy (Tank)
Celiboy (Jungler)
Ahmad (Sidelane)
Pai (Offlane)
Caesius (Support)
Grade: A+
---
Aura Fire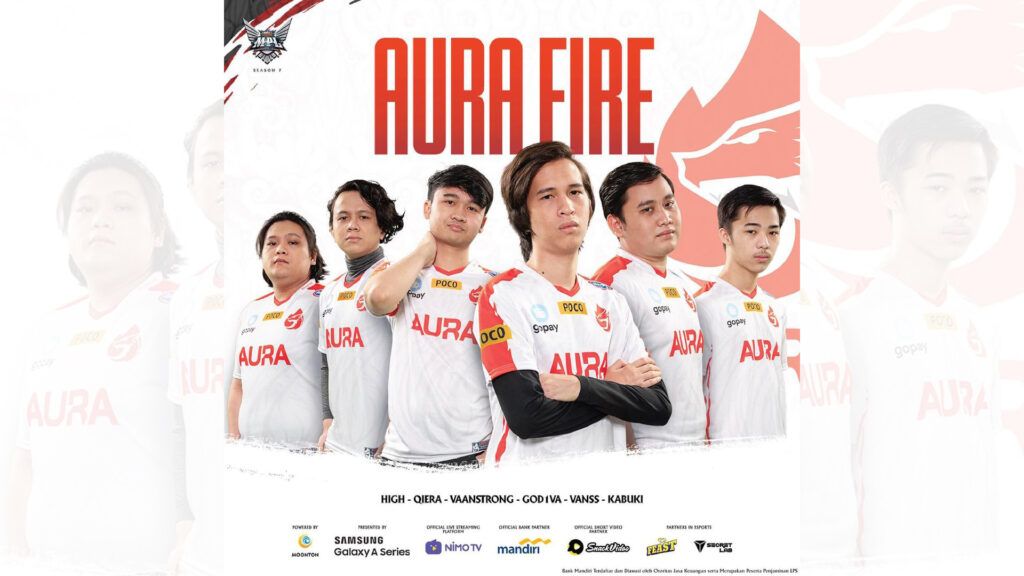 After failing to make the MPL ID playoffs twice, Aura Fire saw such lackluster results as a wake-up call and immediately went through reformation after Season 6, even finding a solid groove at the ONE Esports MPLI.
Their growth as a team was easily seen when they reached the grand final of NMA Season 2. Being one of the S7 rosters who have been playing for a longer time, Aura Fire should have superior chemistry in the upcoming season.
Final Roster
Godiva (Tank)
High (Jungler)
Kabuki (Offlane)
Vaanstrong (Support)
Qeira (Offlane/Sidelane)
Vanss (Sidelane)
Grade: C+
---
Bigetron Alpha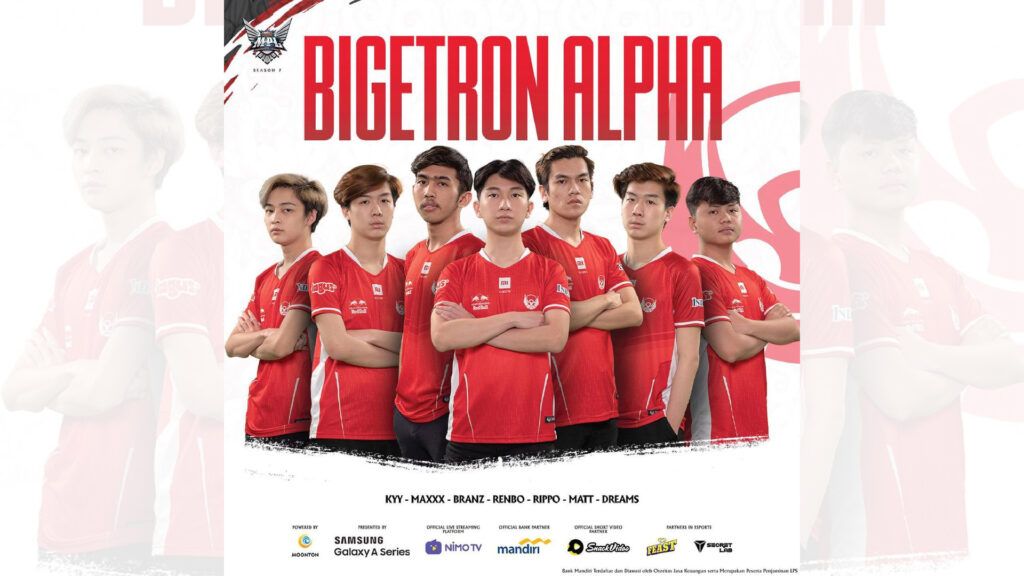 Just like Alter Ego, Bigetron Alpha stuck with their original roster for the new season. While substitute Taka packed his bags for RRQ Hoshi, BTR still comes through as an ambitious team with young, talented players.
Having a history of always providing an upward graph in every season, S7 might give fans a taste of what peak BTR performance looks like. Furthermore, the team's existing players are as talented and qualified as ever, leaving no room for anyone to question their chemistry as a team.
Final Roster
Matt (Offlane)
Maxx (Jungler)
Kyy (Support/Tank)
Renbo (Support)
Dreams (Tank)
Branz (Sidelane)
Rippo (Offlane)
Grade: B+
---
EVOS Legends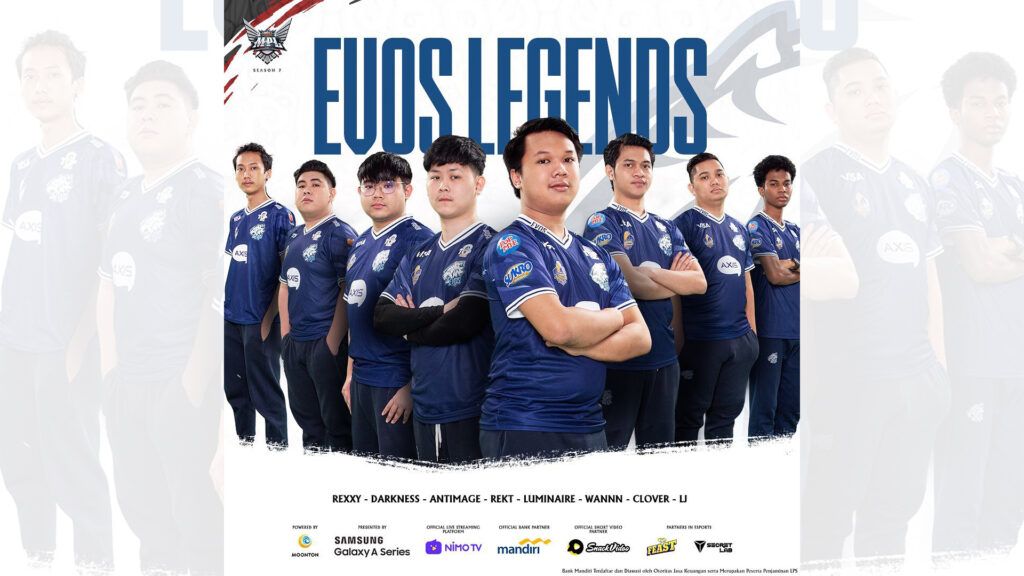 Despite experiencing no substantial victories in 2020, EVOS Legends' Los Galacticos squad is ready to rise this year. No longer experimenting with rookie players, EVOS Legends is completely strengthened by veterans in the MLBB scene.
Interestingly enough, five of the eight players who entered the roster have had their glory as MPL champions. With Clover and Darkness also ready to prove their presence as EVOS players, the White Tiger team is on the hunt for an MPL ID championship.
Final Roster
Wannn (Jungler)
REKT (Sidelane)
Rexxy (Support)
LJ (Tank)
Antimage (Offlane)
Luminaire (Support)
Clover (Sidelane)
Darkness (Tank/Support)
Grade: A–
---
Geek Fam ID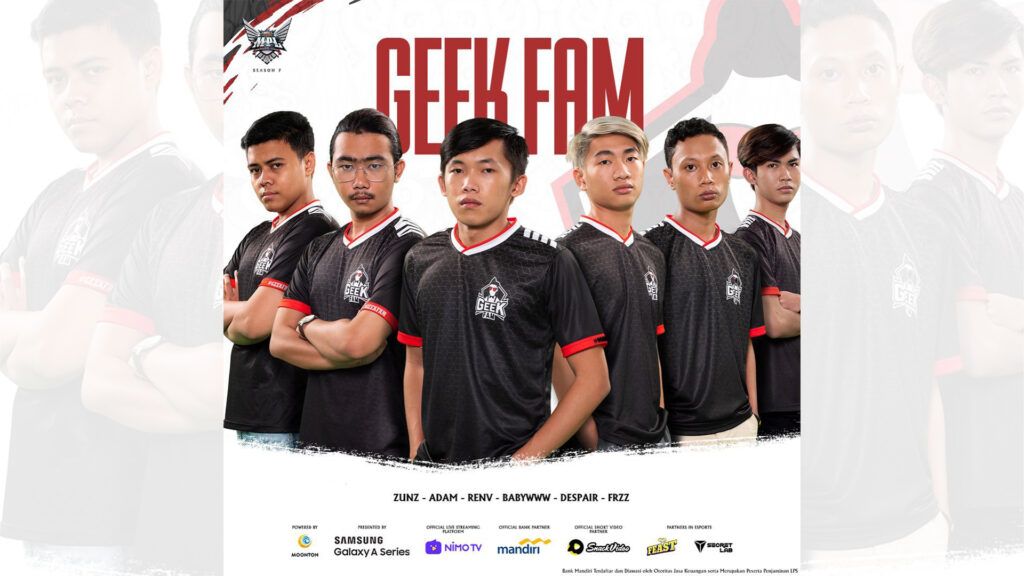 Geek Fam's S7 roster was actually one of the unexpected teams at the ONE Esports MPLI. As a team that utilized the double sidelane strategy, they easily squared up against fellow ID teams with a winning standard and even fought future MPLI champions Alter Ego.
While their team was brought about with various promotions from the MDL, many believe that Geek Fam has the best roster of the offseason and should definitely not be underestimated.
Final Roster
Frzz (Support)
Babywww (Jungler)
Schwannn (Offlane)
RenV (Sidelane)
Despair (Offlane)
Zunz (Tank)
Grade: B+
---
---
Genflix Aerowolf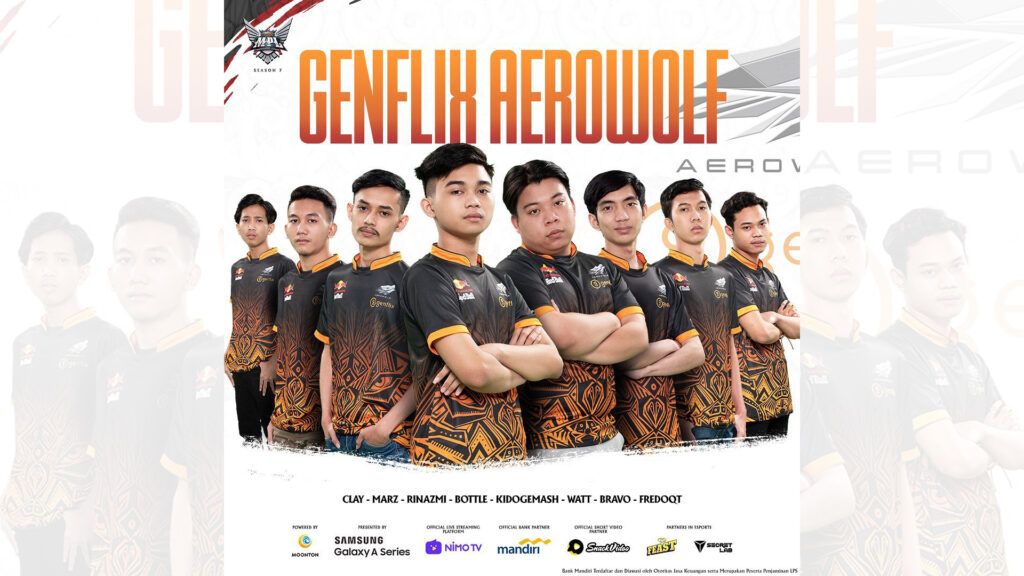 Genflix Aerowolf is known to be the dark horse team in the last two MPL seasons. Their young players have shown qualities of potential superstars so Season 7 might spell a different story for the squad.
Kido's comeback as one of the leaders and experienced players of GFLX is guaranteed to help the team in various ways. With Watt staying in the mix alongside new player Bravo, we're bound to see this team rise as a new top ID team.
Final Roster
Kido (Support)
Watt (Jungler/Sidelane)
Bravo (Sidelane)
Rinazmi (Offlane)
Clay (Support)
Fredo (Tank)
Marz (Offlane/Sidelane)
Bottle (Jungler)
Grade: B–
---
Onic Esports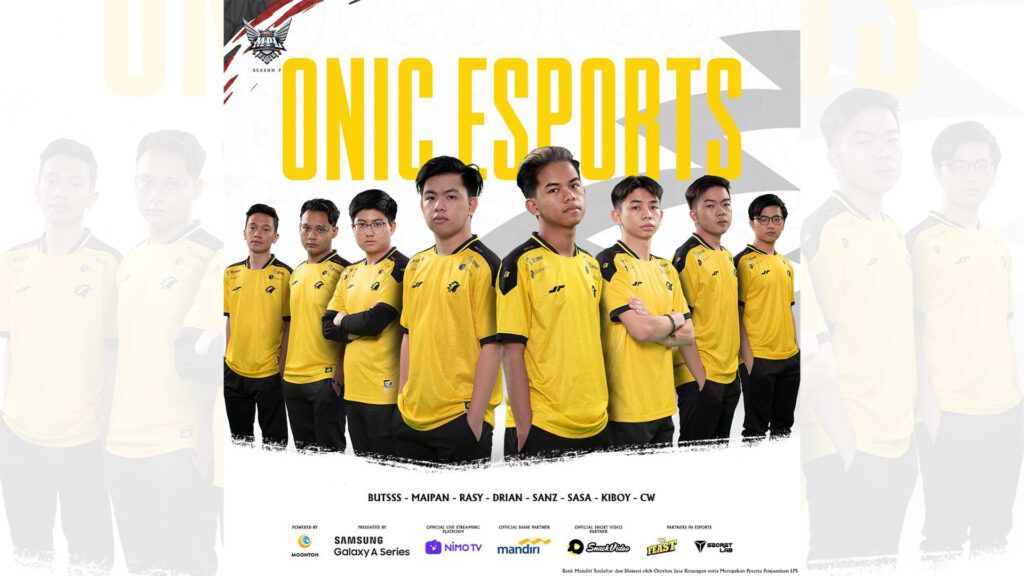 As potential champions that failed to advance in the S6 playoffs, Onic Esports learned from their mistakes and are looking to right their wrongs in the new season.
Following the transfer of Antimage to EVOS Legends, Onic is believed to have better chemistry overall. While the team is already packed with strong playmakers like Sanz and Butssss, the promotions of MDL players Kiboy and Maipan will also provide the team a heavy rotation of talent.
Final Roster
Drian (Support)
Butsss (Offlane)
Sanz (Jungler)
Kiboy (Tank)
Rasy (Tank)
Maipan (Support)
Sasa (Sidelane)
CW (Sidelane/Jungler)
Grade: B
---
RRQ Hoshi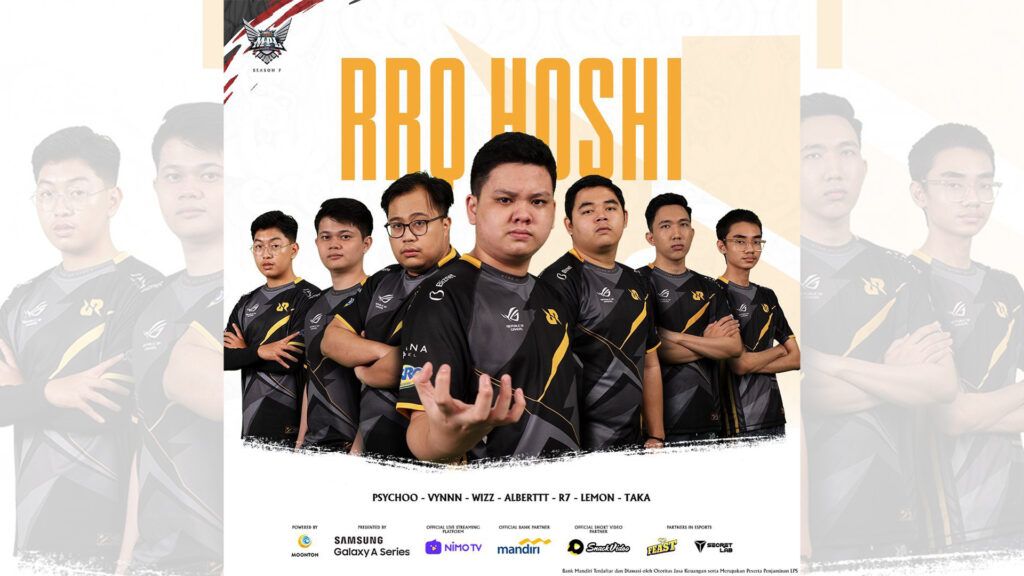 Reigning champions RRQ Hoshi took a heavy hit with the seasonal departure of hypercarry Xinnn. In an effort to balance out their roster without Xinnn, they've taken in Taka and Psychoo.
Psychoo has proven his ability to impact RRQ's gameplay at the M2 World Championship. Now it's Taka's turn to compete and show what he can provide to the King of Kings in Season 7.
As the go-to hypercarry of the team, Albert also has the perfect chance to display show his world-class skills in the absence of Xinnn.
If the team can fire on all cylinders with new coach Acil, we'll likely see the King of Kings continue their reign with a third MPL ID championship.
Final Roster
R7 (Offlane)
Vynnn (Support)
Taka (Sidelane/Support)
Psychoo (Tank)
Wizzking (Sidelane/Jungler)
Alberttt (Jungler)
Lemon (Multirole)
Grade: A–
Season 7 of MPL Indonesia starts on February 26.
READ MORE: RRQ co-owner Calvin Thenderan: "Jamesss is a key factor in our success"