One of the tankiest heroes in Mobile Legends: Bang Bang is getting another skin, and this might be the best one yet.
The teaser for Celestial Bastion Uranus, the newest Mobile Legends epic skin of the Aethereal Defender, has arrived and will grace the Land of Dawn in all it's glory soon.
Preview of Celestial Bastion Uranus epic skin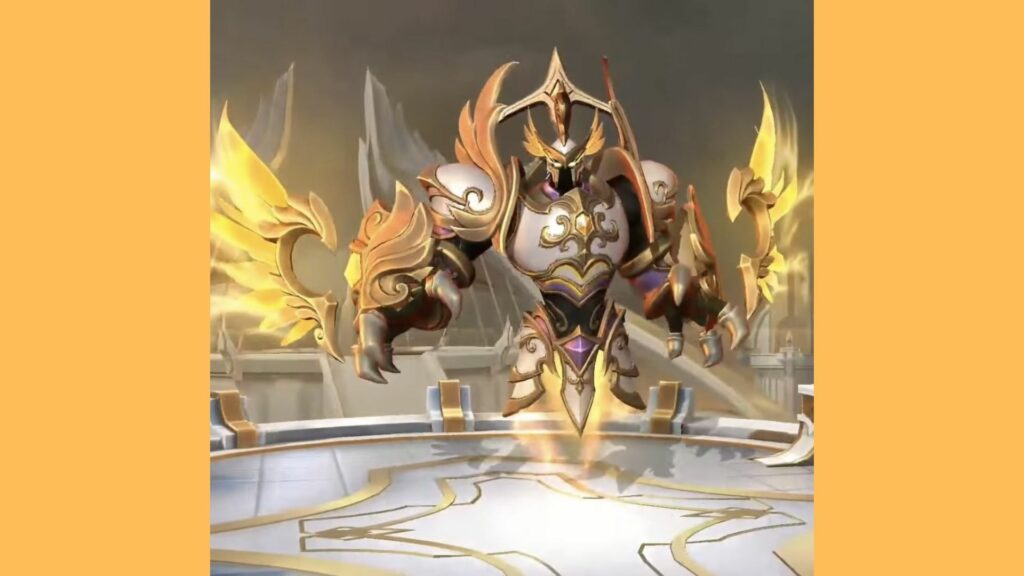 In the official teaser posted on YouTube, Celestial Bastion Uranus transforms into a majestic angel-like figure wearing a massive armor plates embellished with intricate designs made of gold.
He also has enormous wings floating in the back of his arms that's beaming with a bright golden aura. It's almost as if Uranus is the ultimate protector of the heavens above. How sublime!
---
---
Celestial Bastion Uranus' skills
Since this is an epic skin, all of his skills have been improved to make it look grander. Radiance Shield now has a brighter glow, and adds a golden aura arounds him at full stacks.
His wings circle around him whenever he uses Ionic Edge, and an even brighter shield surrounds him when he uses Transcendent Ward.
Lastly, light shines down upon him whenever he casts his ultimate, Consecration. Uranus mains will be delighted to know that this skin is worth every penny and it's appearance is too good to pass up.
Celestial Bastion Uranus will be available in the in-game store soon.
READ MORE: Peony Bloom Pharsa lets you summon giant pink flowers during battle