After L3bron and Wrecker were announced for Bren Esports and RSG PH, respectively, another famous MLBB personality will suit up for Nexplay EVOS in the upcoming Mobile Legends: Bang Bang Professional League Philippines Season 8 (MPL PH S8).
Streamer Setsuna "Akosi Dogie" Ignacio, who was also the head coach of Nexplay Esports for seasons 6 and 7, will return to competitive play, but this time as part of the eight-man squad of Nexplay EVOS.
Akosi Dogie goes pro for MPL PH S8
Akosi Dogie has been in the competitive MLBB scene ever since its inaugural season last 2018 when he coached Aether main, winning the championship against Digital Devils Pro Gaming in the grand final.
He also competed as a player in The Nationals Season 1 for Happyfeet Emperors.
When Nexplay Esports won a slot in MPL PH S6, he went on to coach the team up until season 7. However, the 30-year old star failed to reach a deep playoff run in both seasons.
---
---
Nexplay EVOS' announcement
The announcement was made on the organization's Facebook page through an arcade-style introduction.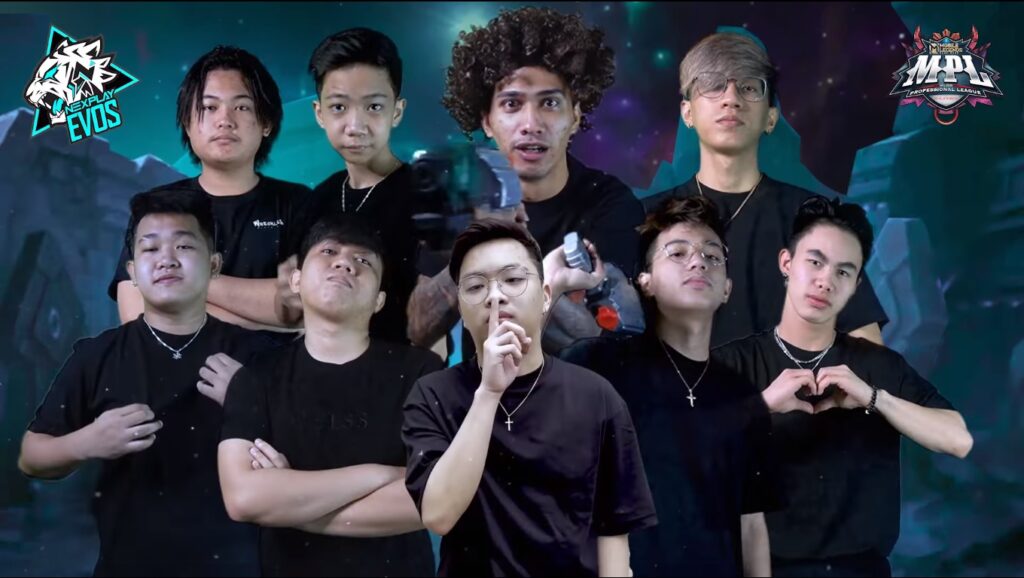 The big three of Renejay "Renejay" Barcase, Tristan "Yawi" Cabrera, and John Paul "H2wo" Salonga were confirmed to remain in the lineup this season.
Some of the new names in the lineup are former Omega Esports mid-laner Jeniel "YellyHaze" Bata-anon and 15-year-old MLBB prodigy Sanford "Sanford" Vinuya.
On the other hand, John Michael "Zico" Dizon is now promoted as head coach after Akosi Dogie was included in the lineup.
Nexplay EVOS MPL PH S8 official lineup
Renejay "Renejay" Barcase
Tristan "Yawi" Cabrera
John Paul "H2wo" Salonga
James "Jeymz" Gloria
Jeniel "YellyHaze" Bata-anon
Sanford "Sanford" Vinuya
Setsuna "Akosi Dogie" Ignacio
Jhonwin "Hesa" Vergara
READ MORE: MLBB star streamer Wrecker gears up for big RSG PH debut in MPL PH S8