At the Worlds 2022 Media Day held at Chorus Hall in San Francisco, the same state where the finals between DRX and T1 will take place, Riot Games' League of Legends esports leadership team answered questions from on-site press.
The game developers confirmed that MSI and Worlds will undergo format changes next year in 2023, but qualified that these changes will only be applied to the Rumble, Play-In, and Group Stage.
For the last 12 years, Worlds has featured a best-of-one double round robin Play-In and Group Stage, and a single elimination Knockout Stage where seven best-of-fives series are played.
---
---
Worlds and MSI tournament formats will look different next year, but not all of it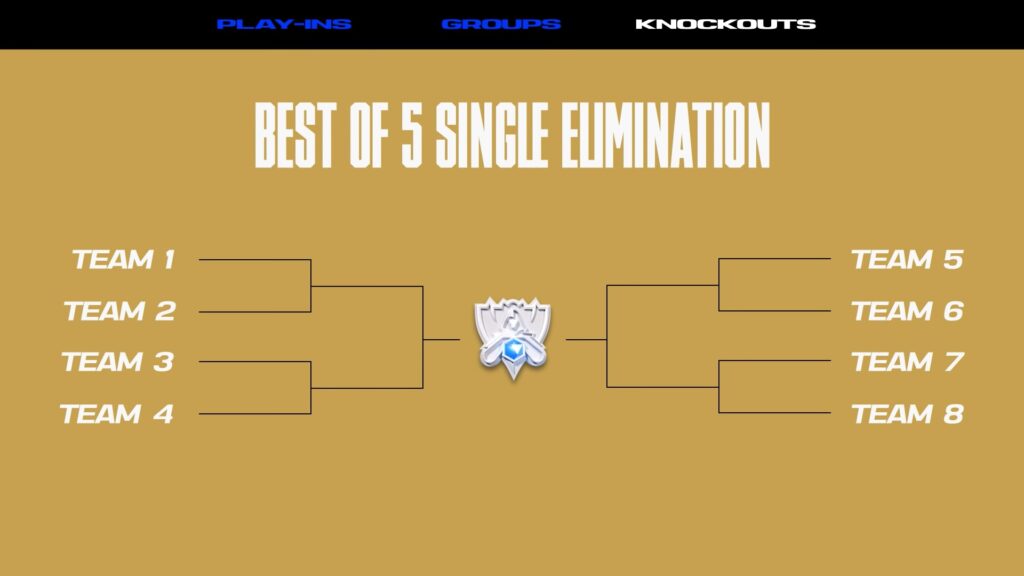 Naz Aletaha, Global Head of League of Legends Esports, confirmed that both MSI and Worlds 2023 will see new formats.
She explained that the company used this year to "assess what part of the format is working" and where they could use improvements, working with its regional teams around the world.
While Riot is aware that the community has been pushing for a double elimination format over single elimination, John Needham, the President of Esports at Riot Games, clarified that this will not be implemented for the Knockout Stage.
"We do think double elimination is great for qualifying the best teams into our biggest tournament, but end of the day at Worlds, it's one of the biggest sporting events on the planet, all the biggest sporting events on the planet have single elimination as a core part of their tournament," he said.
"At least for knockouts, we will be continuing with single elimination because that puts the stakes at the very highest level. We believe that's important for a tournament as big and important as Worlds," Needham added.
Fans can expect more details to be announced at the start of the 2023 season.
Riot Games' FPS title, Valorant, adopted a double elimination format in the group stage during the 2021 Stage 3 Masters Berlin. When the 2022 Stage 1 Masters Reykjavik was held in its second esports year, the game developers implemented the double elimination format to its playoffs as well, including its world championship, Valorant Champions.
Follow ONE Esports on Twitter for more League of Legends interviews, news, and more.
READ MORE: Valorant esports adopts double elimination in 2nd year, LoL in its 12th is still single