Worlds 2023 draw results for the Play-In Stage are in, and the excitement for the League of Legends esports championship is heating up.
The Worlds 2023 draw show, hosted by Laure "Bulii" Valee with guest Andrei "Odoamne" Pascu, determined the Play-In matchups for representatives from Asia-Pacific, Vietnam, Japan, Latin America, Brazil, and the winner of the Worlds Qualifying Series.
During this segment, the eight participating teams were grouped into two brackets for the Play-In Stage.
---
---
Complete League of Legends Worlds 2023 draw results for Play-In Stage
The Play-In Stage features two brackets of four teams competing in a best-of-three, double-elimination bracket.
BRACKET A
BRACKET B
GAM Esports
PSG Talon
LOUD
Movistar R7
WQS winner
CTBC Flying Oyster
Team Whales
DetonatioN FocusMe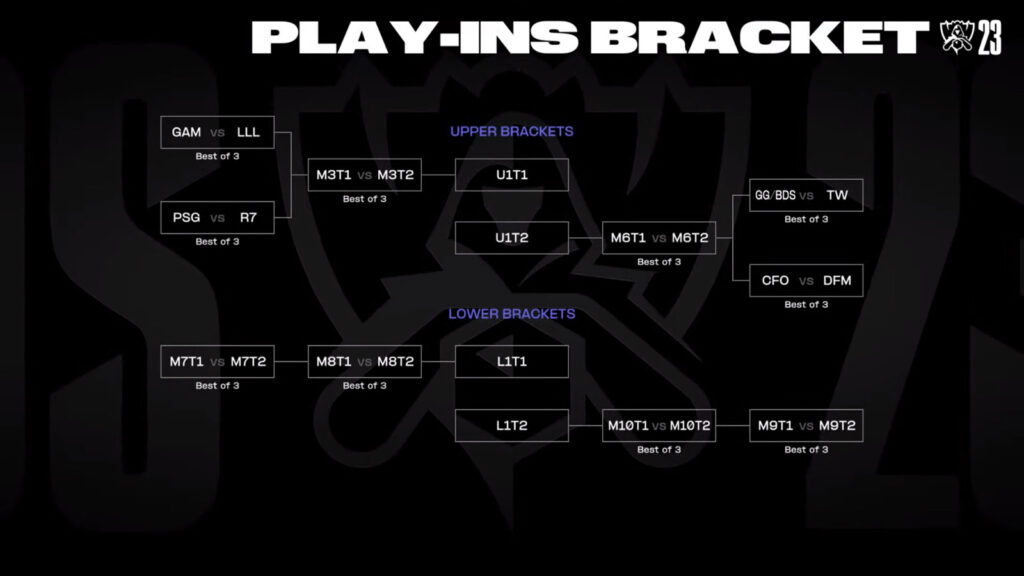 In Bracket A, GAM Esports will face LOUD, while PSG Talon will battle Movistar R7.
In Bracket B, the winner of the Worlds Qualifying Series is set to clash with Team Whales, while CTBC Flying Oyster will fight against DetonatioN FocusMe.
The two winners of the upper bracket's best-of-five matches secure automatic qualification for the Swiss Stage.
In this stage, they will compete against the top-performing teams from major regions — Korea, China, EMEA, and North America.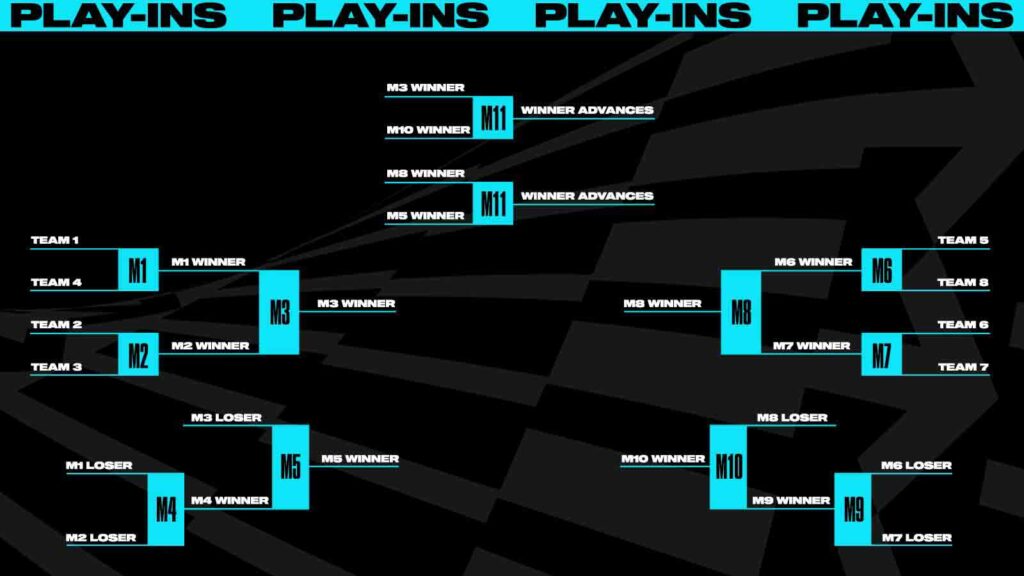 This year's Worlds kicks off Tuesday, October 10 at LoL Park located in Seoul, South Korea. It will also be broadcasted live on Riot Games' official Twitch and YouTube channels.
Here's how you can get Worlds 2023 tickets.
Follow ONE Esports on Facebook for more League of Legends news, guides, and highlights.
READ MORE: Full list of League of Legends Worlds winners throughout the years