Whether you started playing League of Legends since its closed beta in 2009, or joined after watching Arcane, there are so many tempting purchases you can make in the game.
If you've ever wondered just how much you've spent on League buying up its various skins and other cosmetics, look no further.
Riot Games has a feature that allows summoners to check the amount of money they've spent on the game over the years.
---
---
How do you check the amount of money spent in League of Legends?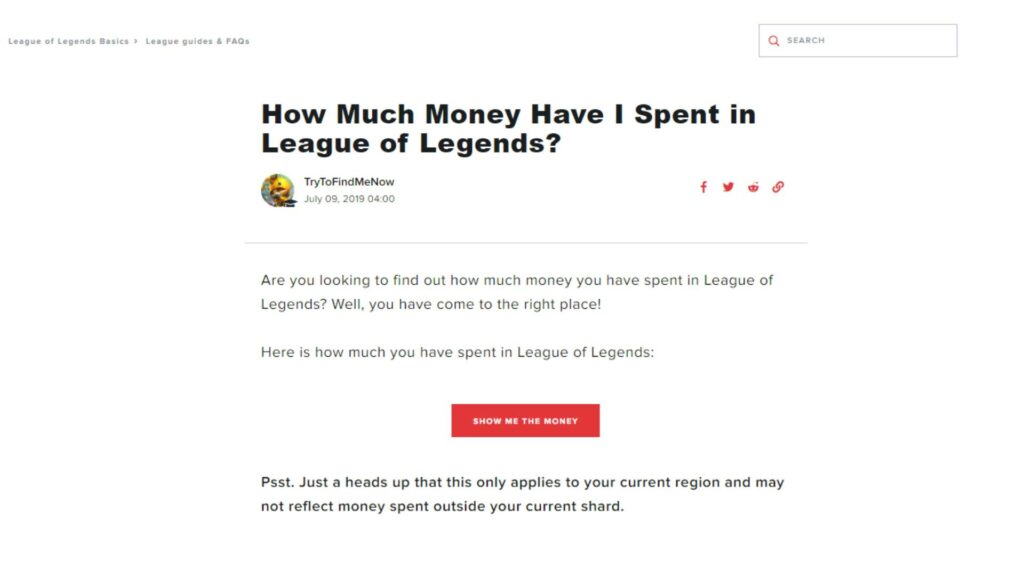 The process is simple. Clicking on this link will bring you to a site that allows you to check your total amount spent in League of Legends.
After logging in to your Riot account, clicking on the 'Show me the money' button' will display the exact amount of money spent in LoL. Note that you can only check this amount if your account is on a Riot server.
It should display a value equivalent to the standard currency in the region. Here's what a LoL player in North America should see.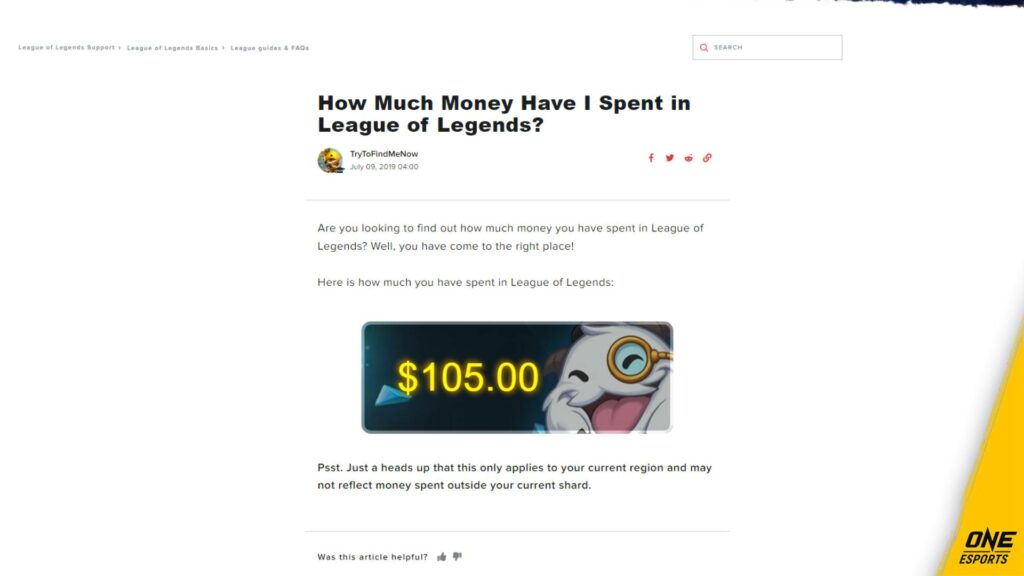 Whether you've spent US$105 or US$10,500, we're sure that everyone will have had fond memories of the game while showing off their favorite skins in-game.
READ MORE: This cunning champion was voted best waifu-material by LCK players