Team Vitality dominated the first weeks of League of Legends EMEA Championship (LEC) Winter 2023, finishing their regular season run on top of the charts with a solid 7-2 standing. At the center of the team's success is mid laner Luka "Perkz" Perković.
The Croatian player has been on top of his game during the first stage of Winter 2023, averaging an impressive 9.0 creep score per minute and 758 damage dealt to champions per minute.
With Team Vitality qualified for the Group Stage, the mid laner shares his thoughts and goals for the rest of the 2023 season.
---
---
Team Vitality Perkz is confident he'll make it to Worlds this year, looks forward to facing off against these Korean mid laners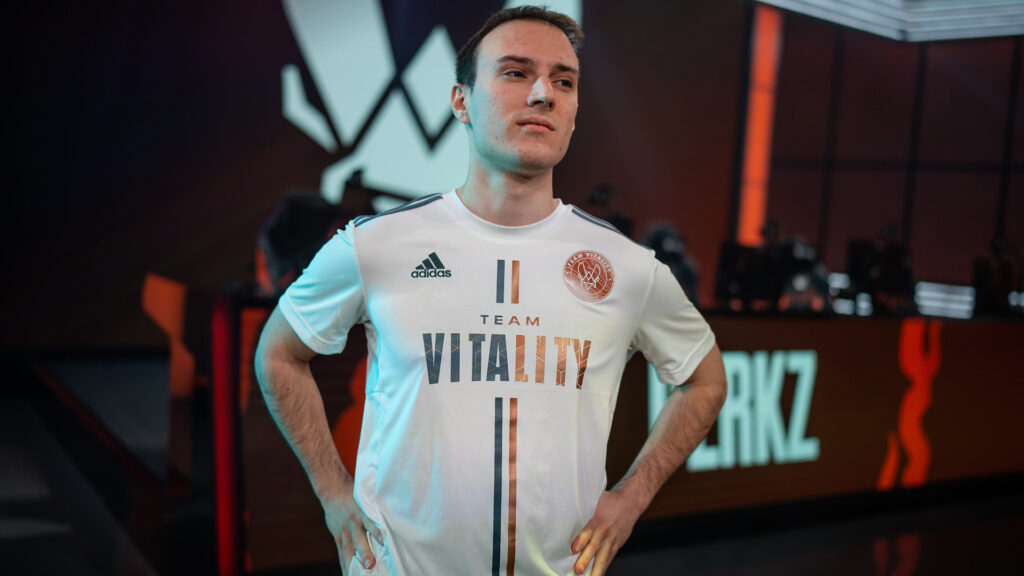 For the first time since 2016, Perkz did not qualify for World after Team Vitality failed to acquire enough championship points for the international tournament last year. The team had an underwhelming performance in 2022, placing sixth in LEC Spring 2022 Playoffs and seventh in LEC Summer 2022.
This season, Perkz is ready for his redemption arc.
"Not playing in Worlds was really odd because I thought I would perform really well there, and I have fun playing there," he said in an interview with French writer and content creator Léo "Tipsalewo" Lecherbonnier. "I'll make it this year to make up for it."
Worlds 2023 is set to take place in Korea with a new format.
Before Worlds 2023, Perkz has set his sights on playing at the Mid-Season Invitational (MSI), which will be held in London starting May 2.
If Team Vitality keeps up with their great performance to claim the first LEC Winter 2023 championship title, they will automatically qualify for MSI.
"MSI is definitely our objective," he said. "Since there's two teams coming from LEC, it will be really hype if us and G2 could represent MSI. I would like to represent with G2, my past teammates and my former club, and with my friends. That would be kind of fun."
He wants to play against Korean mid laners, specifically a rematch against the ones he has faced in the past.
"Rookie, Faker, Showmaker, Chovy as well," he said. "Zeka, he won Worlds. There's a lot of really good Korean mid players. I'm really hyped and playing against them would be super fun."
Watch the full interview here.
Perkz is the most decorated LEC player of all time with eight EU/LEC titles. He made his debut in the European league with Gamers2 (later renamed G2 Esports) and has, since then, become a household name in the organization. He left G2 Esports in 2020 to play at the League of Legends Championship Series (LCS) with Cloud9 for a year, and then returned to the LEC under the Team Vitality banner.
Learn more on where to buy MSI 2023 tickets, TheShy's passion on playing the piano, and how Super Junior's Heechul came to love League of Legends.
---
Follow ONE Esports on Facebook for more League of Legends news, guides, and highlights.
READ MORE: Syndra build, runes, items, counters: A guide by Chawy