Updated on October 25, 11:16 a.m. (GMT+8): Added Baekhyun's Worlds 2021 collaboration with T1.
EXO Baekhyun is a hardcore League of Legends player, and he previously had the chance to meet his favorite player of them all, T1's Lee "Faker" Sang-hyeok.
In 2019, the K-pop idol uploaded a vlog on his YouTube channel which showed a trip with fellow EXO member Kai to an SKT 5G launch, and while Baekhyun is usually the charming K-pop idol, he let his fanboy side take over when he found out that he was going to see the legend in person.
---
---
EXO Baekhyun shows his fanboy side after meeting T1 Faker
In the vlog, he timidly asked his manager to record him meeting T1 Faker backstage. The two exchanged greetings and did their best at small talk.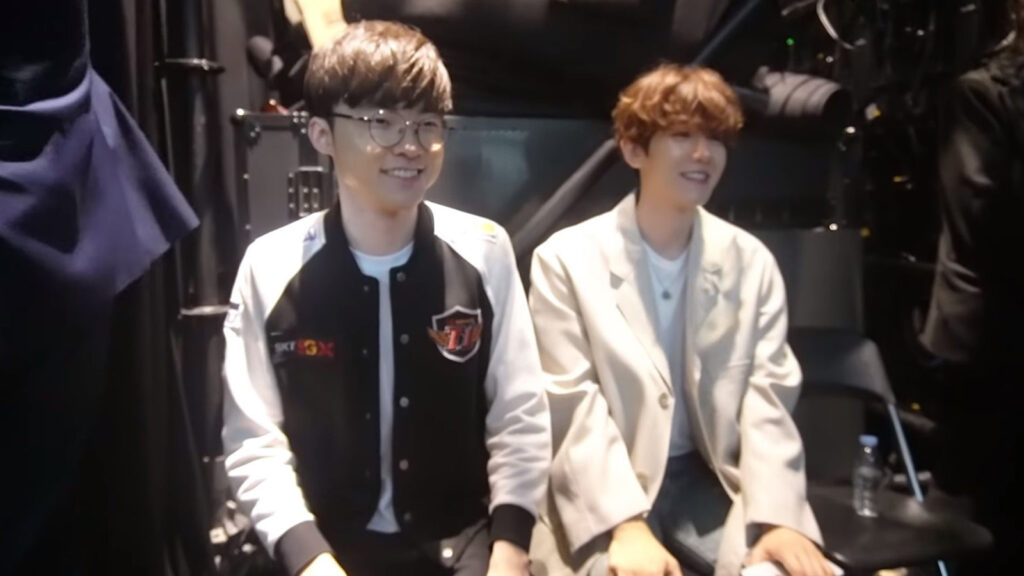 "I'm a fan," EXO Baekhyun said shyly to the distinguished League of Legends professional. "You're my favorite player."
T1 Faker smiled in response, looking like he was unsure how to respond.
According to the video captions, Baekhyun was dying to ask Faker for his number so that they could play League of Legends together, but it seemed that Baekhyun was too starstruck and ended up just coughing during the awkward silence.
On the bright side, he was still able to spend some time with Faker onstage as they played a VR shooting game.
He was initially going against Kai, but the hosts had the brilliant idea of switching Kai with Faker mid game.
Faker lost one round against Baekhyun, but he would later defeat him for the win. Regardless of his victory, Faker took time to appreciate his impressive skills.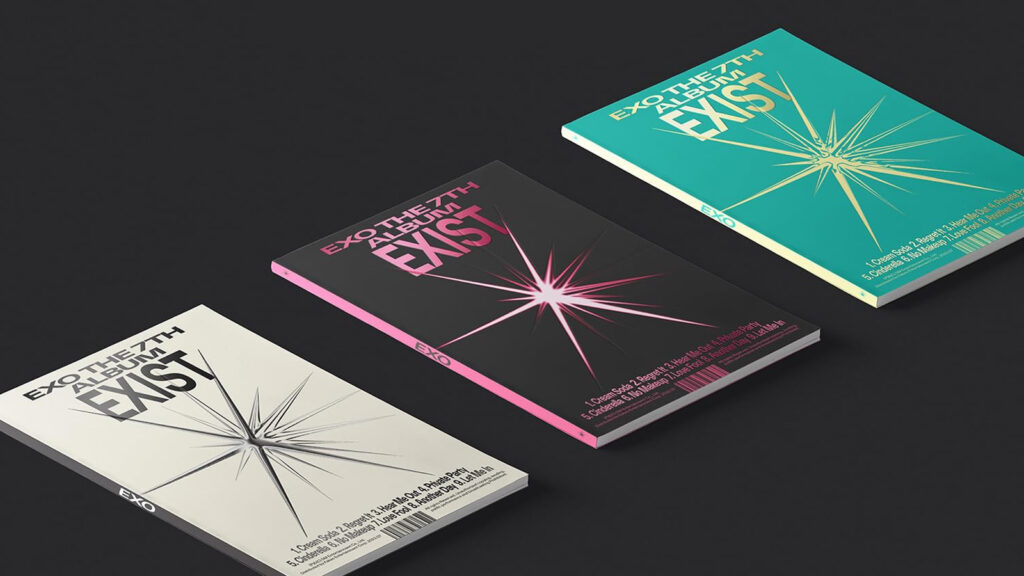 "Baekhyun is quite good at playing video games," Faker said to his celebrity fan.
Perhaps there's still a chance for Baekhyun to play LoL with his idol after all.
EXO Baekhyun's esports idol, T1 Faker, has cemented himself as one of the greatest players in the history of esports. This Korean mid laner achieved incredible success by clinching the League of Legends World Championship three times in 2013, 2015, and 2016.
Dubbed the "Unkillable Demon King," Faker holds an impressive record in the Korean league, securing 10 LCK championship titles along with numerous individual accolades. In 2019, he earned a place in Forbes' 30 Under 30 list, which recognizes accomplished individuals under the age of 30.
Watch Baekhyun's full vlog below:
---
---
Baekhyun is a member of SM Entertainment's all-boy K-pop group, EXO, where he takes on the role of the main vocalist, showcasing his remarkable vocals. In 2019, he made his solo debut with the album "City Lights."
Beyond EXO, he has extended his musical influence through participation in other project groups, such as SuperM, and League of Legends' virtual group, Heartsteel.
In 2021, Baekhyun and Faker crossed paths again when Baekhyun, alongside Raiden and Changmo, performed the theme song "Runner" for T1's Worlds 2021 run.
---
---
Just a heads up, some of the links on ONE Esports are affiliate links. This means if you click on them and make a purchase, we may earn a small commission at no additional cost to you. It's a way for us to keep the site running and provide you with valuable content. Thanks for your support!