London-based organization Excel Esports has signed Slovenian support player Mihael "Mikyx" Mehle to its League of Legends European Championship (LEC) roster, it announced on January 25.
Mikyx was part of G2 Esports from 2018 to 2021, winning four LEC titles and the Mid-Season Invitational 2019. Prior to the 2022 offseason, Mikyx, top laner Martin "Wunder" Nordahl Hansen, and bot laner Martin "Rekkles" Larsson were benched with open buyout contracts.
"When the unique opportunity arose for Mikyx to join us here at Excel, it was a decision we were ready to make," Excel said in a press release. "We have a long season ahead of us and it is important that we make decisions with one goal in mind, challenging the best of the best for a top three spot."
---
---
Former G2 Esports support Mikyx joins Excel Esports' roster for the LEC Spring Split 2022
Excel Esports' Dutch support Henk "Advienne" Reijenga announced that he's allowed to seek new opportunities with other teams.
"Advienne takes a step back working with Excel to find the best possible fit for his competitive development," the organization wrote.
Mikyx had been unable to find a new team for the 2022 season, and previously announced that he would sit out the LEC Spring Split 2022.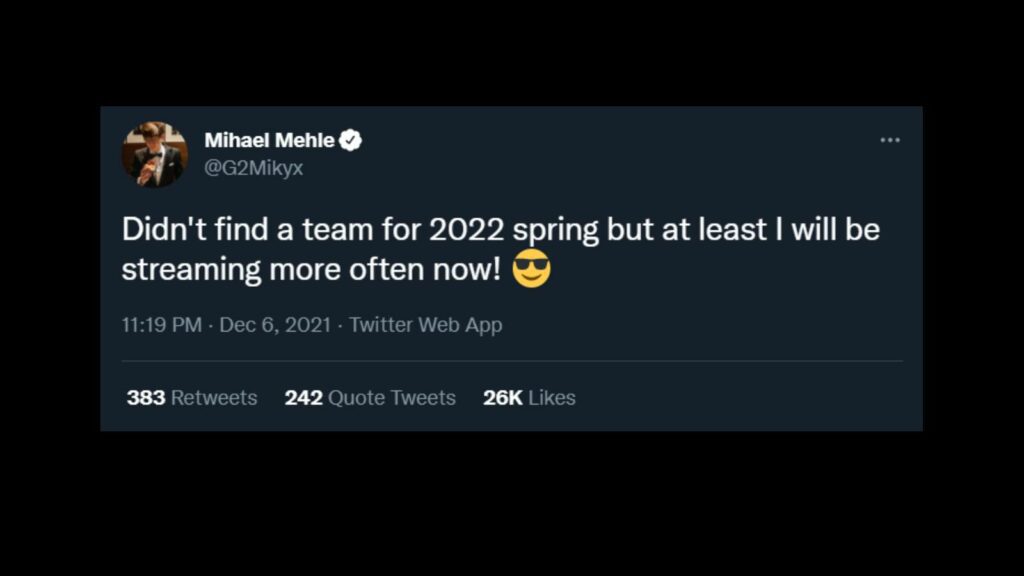 Pending Riot Games' approval, Mikyx will start as the support for Excel Esports in the LEC against MAD Lions and Astralis this weekend.
You can watch the LEC Spring Split 2022 live on Twitch and YouTube. Follow ONE Esports on Twitter for more League of Legends content.
READ MORE: 2022 LEC Spring Split: Full roster of every team competing