Jeong "Apdo" Sang-gil, better known as Dopa, is one of the greatest League of Legends players to never play professional League of Legends.
The 29-year-old South Korean announced on Weibo on August 15 that he would be entering compulsory military service soon, and would put on hold his full-time streaming career that started eight years ago in 2014.
Dopa is a high Elo player on the South Korean solo queue ladder and the Chinese Super Server who has achieved rank one multiple times on both servers. He is considered one of the best solo queue players of all time, rivaling even T1's Lee "Faker" Sang-hyeok.
---
---
Dopa to complete compulsory military service, thanks fans for their support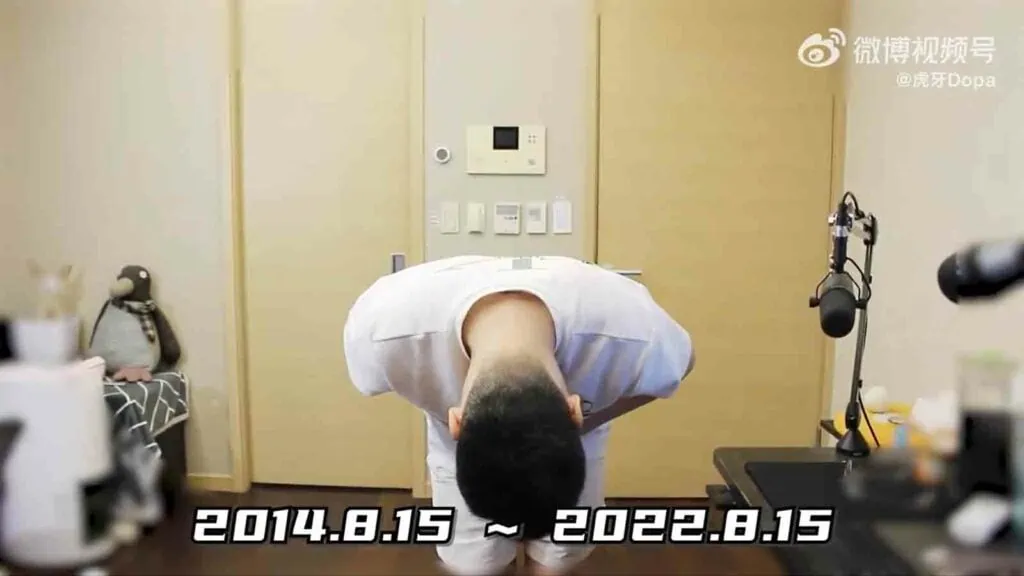 In his Weibo video post, Dopa spoke entirely in Mandarin, thanking fans for their continuous support and for watching his livestreams on Huya, one of the biggest streaming platforms in China.
"To have you as fans, I'm so lucky these past eight years," he said, before kneeling down on the floor and bowing to fans.
He stood up and bowed a second time to end the video.
On his Korean Twitch stream, he expressed his gratitude to viewers by kneeling and bowing to viewers on his bed on the same day.
---
---
Dopa is also considered one of the best Twisted Fate players in the world, a champion he consistently plays in ranked no matter the meta.
He was most infamously known for receiving a 1,000-year ban from Riot Games on his main League of Legends account on the South Korean server, which served as punishment for illegal Elo-boosting. Despite his high skill level, he refused to compete for pro teams because he was earning more money from boosting at that time.
He did attempt to enter the pro league once during the OGN Winter 2013-2014 Qualifier, but his team, Team Dark, was abruptly disqualified due to unsportsmanlike behavior.
South Korea requires all males aged between 18 and 35 to undergo compulsory military service for two years, with the option to delay it until they reach a certain age.
READ MORE: Gen.G wins big at LCK 2022 Summer Awards, star player earns extra KR₩9 million