When Jeremy "Disguised Toast" Wang said he was looking to expand into other esports, he clearly meant it.
Already supporting a VALORANT roster, Disguised is looking into the options the organization may have in League of Legends. The VALORANT roster currently competes in VCT NA Challengers but is up for relegation after a rough first season.
---
---
Disguised Toast seeks out the best NA LoL players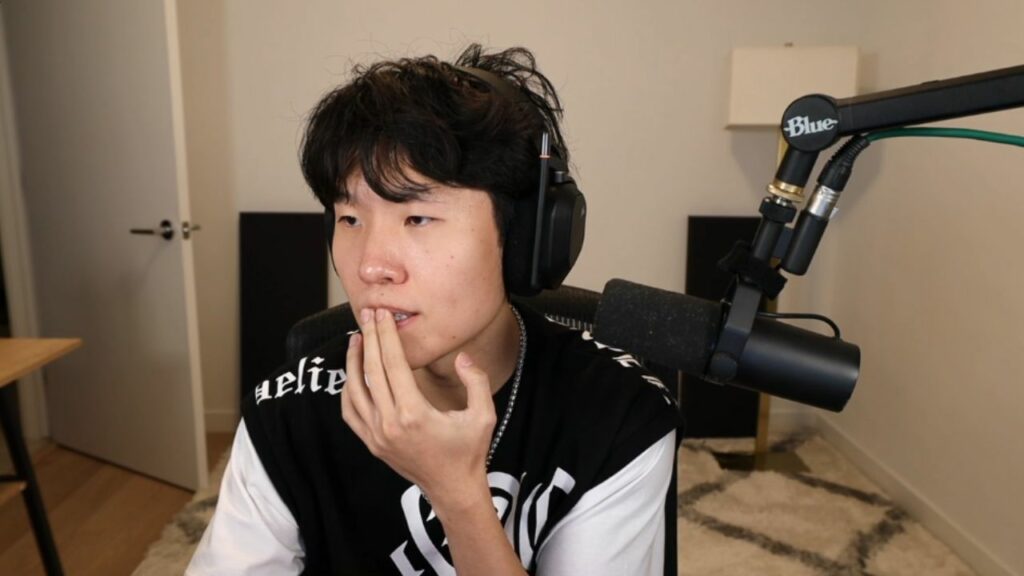 The popular creator has decided now is the time to look into signing North American League of Legends players. With everything going on in the region, it's certainly a prospect to take into consideration, and that's exactly what the esports team owner is doing.
Given the recent separation of many organizations from the Challengers League, there is a big opportunity to step right in.
The 31-year-old took to Twitter, asking the community who the "best available" players are from the region before explaining that he's "thinking of starting a team" in the title.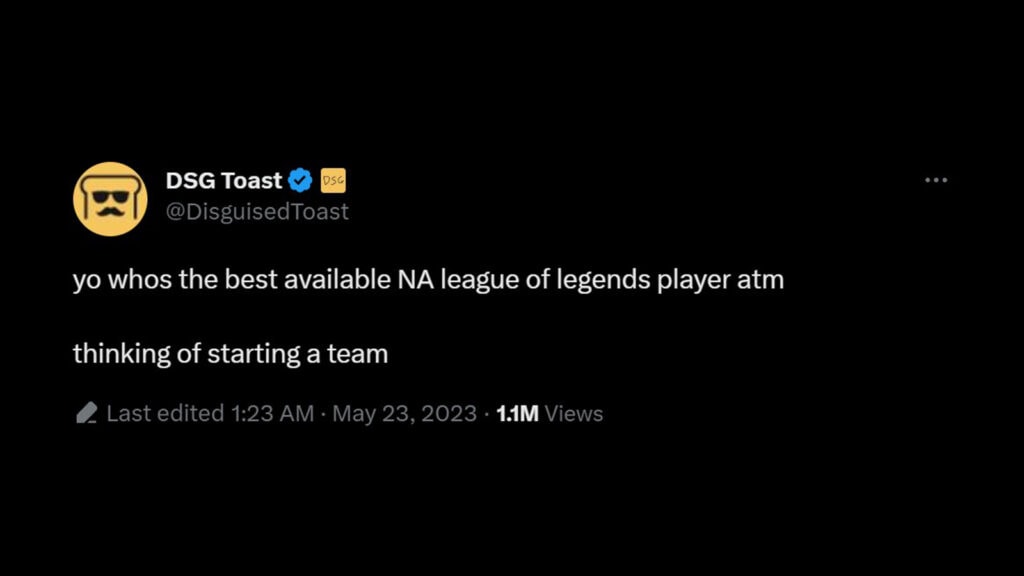 This led to many replies with tons of suggestions for possible pickups. Even other current and former professional players and coaches came out to provide options for the hopeful team owner.
It's currently unknown as to which players will be looked at, but there are more than enough to choose from to build a competitive roster. With the majority of the previous Challengers teams being left without an organization to represent, they will be quickly looking to fight for the spot.
The NACL Summer Split isn't too far off, however, so a choice will need to be made sooner rather than later for the relatively new esports team owner.
READ MORE: After MSI 2023, Ruler has now won every LoL esports title possible