Former Royal Never Give Up AD carry Jian "Uzi" Zi-Hao, who retired in 2020 due to serious health concerns, has returned to League of Legends professional play.
Making a comeback to the competitive scene in China's League of Legends Pro League (LPL) for the 2022 Spring Split, 24-year-old Uzi has joined Bilibili Gaming with a completely new roster.
Uzi was battling Type 2 diabetes, as well as arm and back injuries, which prompted his retirement in June 2020. One year later in June 2021, he hinted on stream that he might be returning to the LPL and attending tryouts after the 2021 Summer Split since his health has much improved.
---
---
Uzi will compete in the 2022 LPL Spring Split with Bilibili Gaming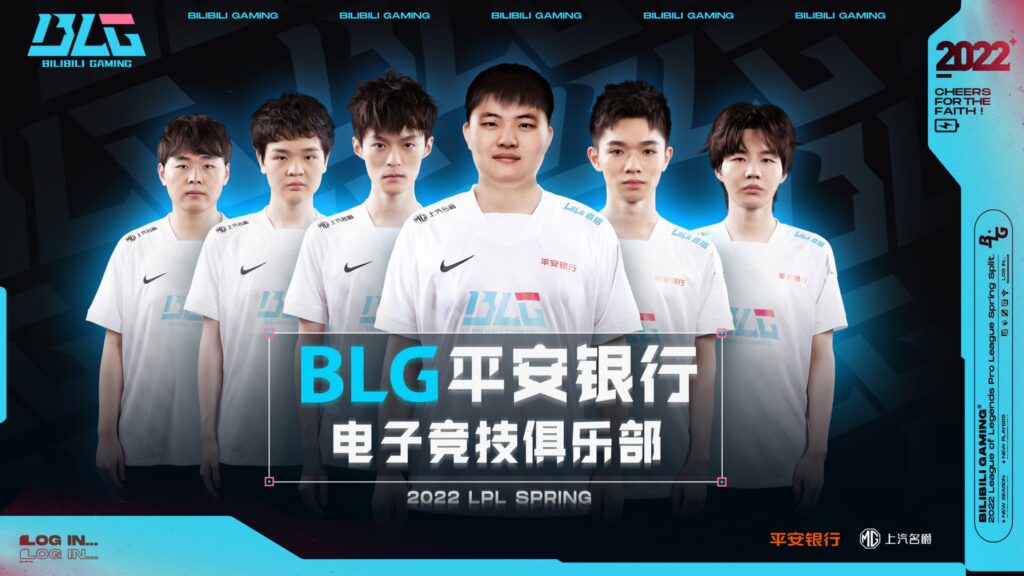 Only jungler Wei "Weiwei" Bo-Han has remained on the BLG roster. Together with Uzi, they are joined by former Team WE top laner Chen "Breathe" Chen, former Rare Atom mid laner Chu "FoFo" Chun-Lan, and newcomer Chiu "Doggo" Tzu-Chuan from the Pacific Championship Series (PCS).
Doggo made a name for himself during the 2021 Mid-Season Invitational in Reykjavík, Iceland as a substitute bot laner for PSG Talon since Wong "Unified" Chun Kit could not travel due to health reasons. PSG Talon went all the way to the semifinals before getting knocked out by Royal Never Give Up 3-1.
He was also praised for his individual performance during the 2021 World Championship on Beyond Gaming during the Play-In Stage.
Supporting Doggo and Uzi is 2019 World Champion, former FunPlus Phoenix support, Liu "Crisp" Qing-Song.
Bilibili Gaming finished in sixth place in the 2021 LPL Summer Split and qualified for the playoffs. The former roster comprising top laner Yu "Biubiu" Lei-Xin, WeiWei, mid laner Kim "Zeka" Geon-woo, bot laner Kim "Aiming" Ha-ram, and support Guo "ppgod" Peng were eliminated by Team WE 3-0.
Bilibili Gaming's six-man roster for the 2022 LPL Spring Split
| | |
| --- | --- |
| PLAYER | ROLE |
| Chen "Breathe" Chen | Top laner |
| Wei "Weiwei" Bo-Han | Jungler |
| Chu "FoFo" Chun-Lan | Mid laner |
| Chiu "Doggo" Tzu-Chuan | Bot laner |
| Jian "Uzi" Zi-Hao | Bot laner |
| Liu "Crisp" Qing-Song | Support |
Follow Bilibili Gaming on Twitter for further updates, and ONE Esports on Facebook for the latest League of Legends news, articles, guides, and more.
READ MORE: Uzi romantically proposes to longtime girlfriend with US$15,000 ring