Kang "Ambition" Chan-yong is one of the legendary old guards in the League of Legends esports scene.
He began his career in 2012, and it wasn't until five years later in 2017 at the age of 25 did he finally lift the Summoner's Cup for the first time.
With Samsung Galaxy, alongside bot laner Park "Ruler" Jae-hyuk who is still competing, they did what many thought was impossible at the Bird's Nest Beijing National Stadium: sweeping SK Telecom T1 3-0 to win the 2017 world championship.
Following tradition, Riot Games honors the winners with champion-specific team branded skins the following year. Ambition picked Jarvan IV, as he's officially known in League of Legends lore, also one of his most played champions of all time — and he just named his first child after him.
---
---
Ambition actually named his son Jarvan the 5th after the League of Legends jungle champion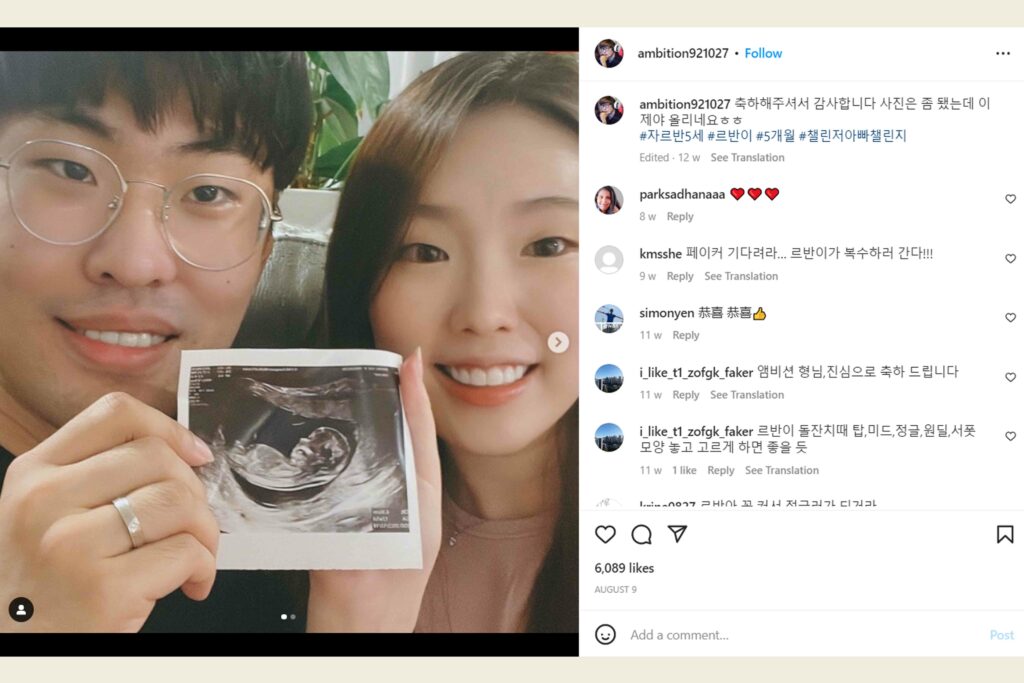 In game two of the Worlds 2017 finals, Ambition picked Jarvan and obliterated SKT in the shortest game that series with a 0/1/9 KDA, out-jungling Han "Peanut" Wang-ho.
His customised Samsung Galaxy Jarvan IV skin includes a recall showing him swinging a baseball bat, a popular meme the Korean community associates him with. The bat then turns into a bouquet of flowers, and the champion kneels down to propose.
This is a reference to the "wife buff" he received in 2017 when he married Maeng Sol-ji. Fans joked that this wife buff helped him win the championship.
Five years later in July 2022, the couple announced on Instagram that she's currently pregnant with their first child. In the caption, Ambition used the hashtag "Jarvan V", implying that he's the successor to Jarvan IV. In another post, he used the short form of "Jarvan" in Korean to refer to his son.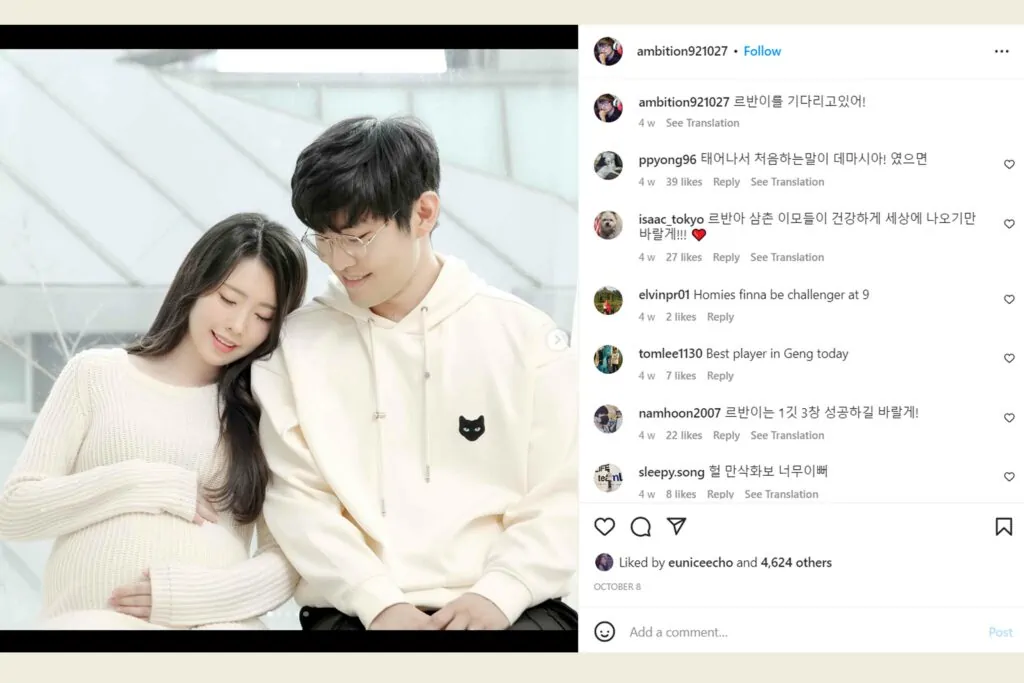 Ambition retired at the end of 2018 and is currently a fulltime streamer with Gen.G, the rebranded Samsung organization.
Follow ONE Esports on Twitter for more League of Legends interviews, news, and more.
READ MORE: Full list of League of Legends Worlds winners throughout the years