Updated (September 21): Added the Genshin Impact anniversary community event
MiHoYo's popular open-world role-playing game Genshin Impact will be celebrating its first anniversary soon. The developers have already made announcements and teasers about their Version 2.1 Special Program.
Will there be a free five-star character for all players? Here's what we know so far about the Genshin Impact's anniversary.
---
Genshin Impact anniversary 2021 date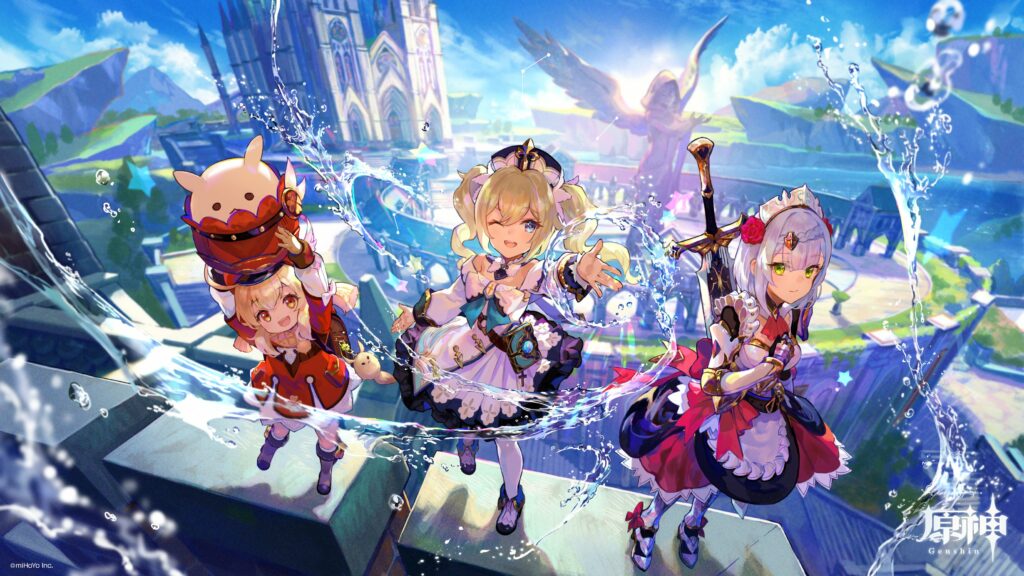 Genshin Impact was globally released on September 8, 2020. This means the game's possible in-game anniversary events might become a part of the 2.1 update.
---
Genshin Impact anniversary 2021 rewards, gifts, free five-star
MiHoYo will be giving out ten Intertwined Fate as an anniversary reward to all Genshin Impact players. Travelers need to participate in the daily login event to get these rewards, according to the game's Playstation blog post.
Additionally, players across all servers will have their Double Crystal top-up bonus reset during the anniversary period.
There is no official news yet on whether the game will give out a free five-star character aside from Horizon Zero Dawn's Aloy. Learn how to get the free five-star Aloy here.
Which free five-star character would you like to obtain?
---
---
Genshin Impact anniversary 2021 banner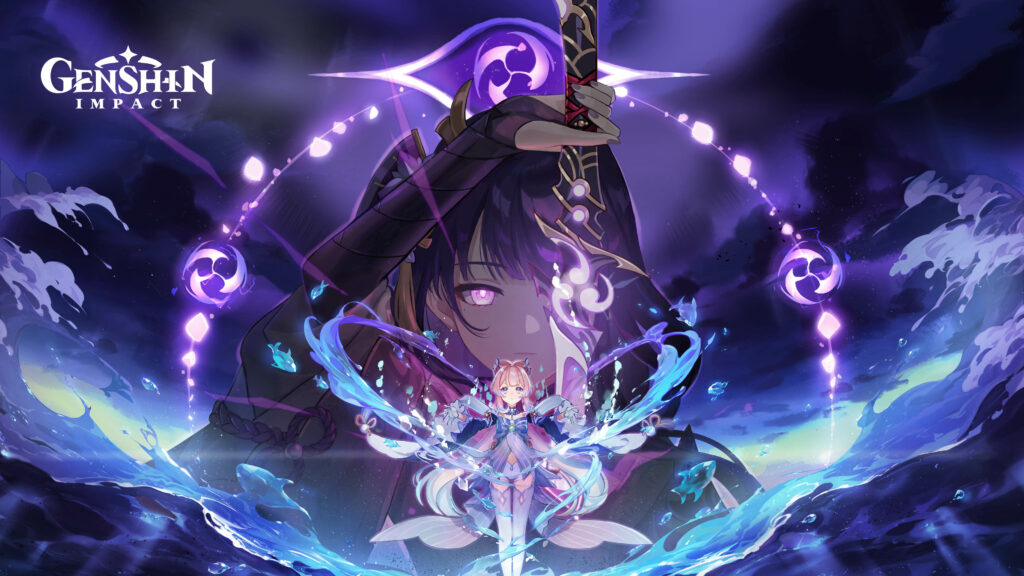 Sangonomiya Kokomi's banner will be available around the same time as Genshin Impact's anniversary date. Kokomi is a Hydro catalyst user and is known as the leader of the Sangonomiya resistance. Her banner includes Xingqiu, Rosaria, and Beidou.
The developers have not yet announced a separate, special banner for the anniversary.
What would be your ideal Genshin Impact anniversary banner?
---
Genshin Impact anniversary 2021 events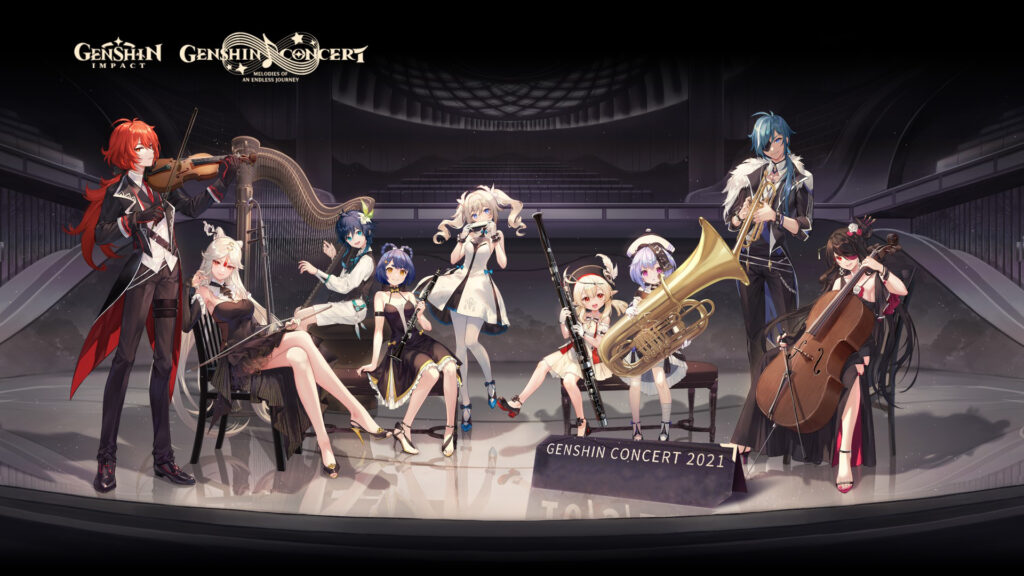 To celebrate the Genshin Impact anniversary 2021, miHoYo has prepared the Genshin Concert 2021 – Melodies of an Endless Journey. The concert is scheduled to premiere on October 3, and will be free and available for everyone to watch.
Where to watch the Genshin Impact concert 2021
You can check the official Genshin Impact Twitter and YouTube accounts for more updates on where to watch the concert.
(To be updated)
---
Genshin Impact anniversary 2021 community events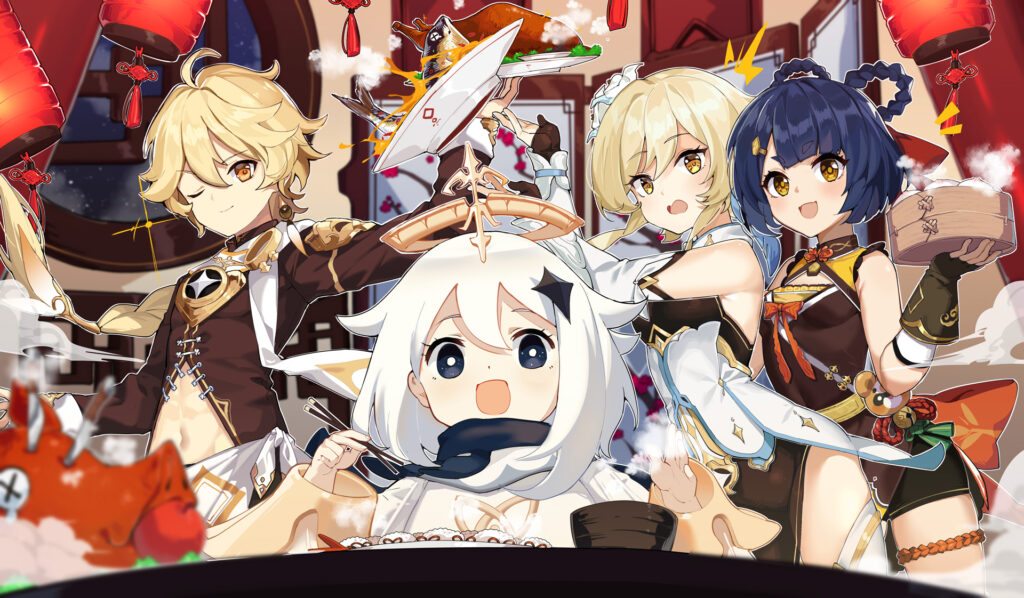 miHoYo has announced a series of community events with a total of six new events for players to participate in. These community events will give away free Primogems, Mora, and even cool gadgets to lucky winners.
GENSHIN IMPACT ANNIVERSARY 2021 COMMUNITY EVENT
DURATION
REWARDS
"An Unforgettable Journey" Web Event

During the event, Travelers can watch their own anniversary theater and relive their experiences of their journey. After watching, Travelers will not only obtain a reward for viewing but can also exchange rewards with their friends, such as Primogems and Mora.
September 28 – October 12
Primogems, Mora, Mystic Enhancement Ore, Hero's Wit
"A Message in Time" Web Event

During the event, Travelers can take part in a raffle by creating their own anniversary cards. After the event ends, we will randomly select 10% of the participants to receive the Blessing of the Welkin Moon ×1. The remaining participants who are not selected will be rewarded with Mora ×100,000.
September 29 – October 7
Blessing of the Welkin Moon ×1 (10% chance to win), Mora ×100,000 (90% chance to win)
Anniversary Congratulatory Art Repost Prize Giveaway
September 25 – September 29
iPhone 13 Pro Max ×3, share daily to participate in the raffle for cash prizes
Genshin Impact Anniversary "Recording Your Anniversary Memories"
September 28 – October 7
Primogems ×100 (1,000 winners)
Genshin Impact Anniversary "Let's Solve Word Puzzles"
October 7 – October 13
Primogems ×100 (1,000 winners)
"The Promise of a Worldly Encounter" Cosplay Submission Contest
September 22 – October 20
Primogems, Apple AirPods, Razor DeathAdder V2, Fateful Gift Series Merchandise Set (Random Character)
READ MORE: Is it possible to Kaeya ice bridge all the way to the Inazuma region?